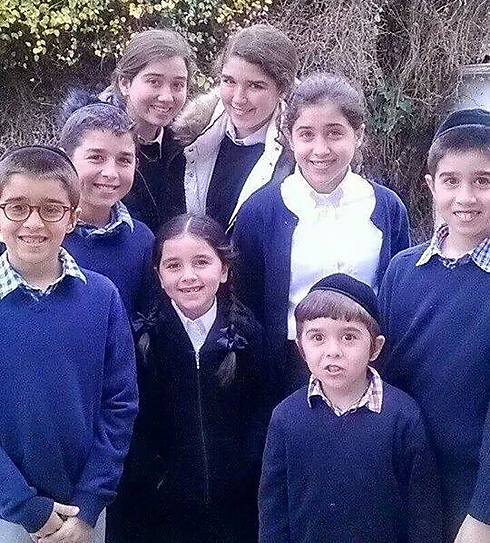 Join our WhatsApp group
Brooklyn, NY – Just six short months after the tragic deaths of seven of his precious children, Gabriel Sassoon, 52, has found himself to be something of an unlikely hero to other suffering souls around the world.
In a wide-ranging interview with Ynet News (http://bit.ly/1j18NQ7), Sassoon spoke about what he sees as a new calling for himself following the passing of his children in a horrific house fire – to console and counsel those who have lost their way, and to be a husband to his still healing wife, Gayle, and their lone surviving child, 15-year-old Tziporah.
As the shloshim for Eliane, 16; Rivkah, 13; David, 12; Yeshua, 10; Moshe, 8; Sarah, 7; and Yaakov, 5 arrived, Sassoon said he wondered if he could carry on or if he even wanted to continue living. "I remember traveling to Israel to visit the graves 30 days after the disaster," Sassoon said. "I was staying with friends who don't have children so that it wouldn't hurt too much. At the end of the month, I felt that I needed to decide whether I wanted to live or not. I told myself, 'get up, clip your nails, shave, and choose life. You still have work to do in this world."
Upon his return to New York, Sassoon was suddenly inundated with calls and messages from suicidal youth, people struggling from illness and financial problems, unmarried individuals, desperate parents with drug-addicted kids, and many others from all walks of life. He has also become a much sought after speaker, booking speaking engagements across the United States and around the world. He has even been asked to give a TED talk. Though he has unexpectedly been thrust into this new role, he has, nevertheless, embraced it.
"Suddenly I, still digesting the magnitude of my disaster, need to encourage others," Sassoon shared. "People ask me how I get up each morning.  . . They only ask me to give them tools, another way of thinking. I don't work miracles. I don't know where I get the answers – it comes out of me. I think people don't believe I can go on living and they see me as some kind of inspiration, because if I can go on living, anyone can. . . .I very quickly understood it's also a destiny."
It's this sense of purpose that helped Sassoon to choose to live his new life, "a different life path" that he says God chose for him. He believes there is a higher reason for him to stay alive – to serve as kind of mentor to those have survived and endured tragedy. Sassoon says he was once asked why he hasn't committed suicide or taken drugs since the catastrophe. "Killing yourself is the easiest thing to do," Sassoon responded. "Persevering and building yourself anew is the real test. That's what's called living. I do take a drug. My drug is the Torah."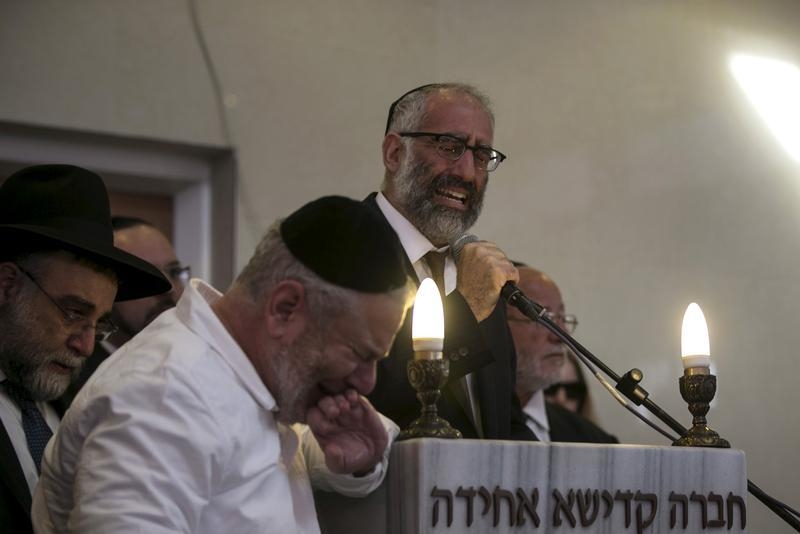 Sassoon is also careful to mention that he does not want people to pity or feel sorry for him. "Life teaches us to build even out of the rubble, Sassoon says. "But for that, you need to completely submit to God, because if we start looking for material answers, how can you go on?"
Sassoon doesn't indulge in games of what if? or question whether his children might still be alive today if he had been home that fateful Friday night when flames engulfed his Brooklyn home. "No, you don't ask what would've been. . .The Almighty wanted my children next to Him and He gave me a new job in life. It was the will of the Almighty, simple as that."
For now, the Sassoons continue to heal and rebuild at their own pace. They have relocated to New Jersey to live with Gayle Sassoon's parents. Painful reminders of happy times spent with their children constantly surround them, but Sassoon says he and his wife push themselves to move forward. "We've become a new family, just three souls, and we need each other."
A very weak and tired Gayle Sassoon also spoke to Ynet by phone, describing how she has managed to cope since the death of her children. "It's difficult, it's very difficult for me," she said. "But the family helps and supports us, and Gabriel knows how to encourage me. He knows what to say. He takes me walking when I have the strength to go out for a bit." Their daughter, Tziporah, has returned to school, but is still undergoing treatments. Gayle says she and her husband know they have to be strong for their lone surviving child. "My children wanted to live, so I have to live for them," she said.
This Yom Kippur will be six months since the Sassoon children were returned to their "Creator," and this High Holiday season has a totally different feeling than in previous years, Sassoon admits. But he finds that being a "surrendered man" and "completely humbling" himself to God's will is the only course of action. "A person needs to understand they don't determine anything here," he says. "Just look at what happened to my family. We don't determine anything. Deep inside, everyone understands it."
Follow VosIzNeias For Breaking News Updates