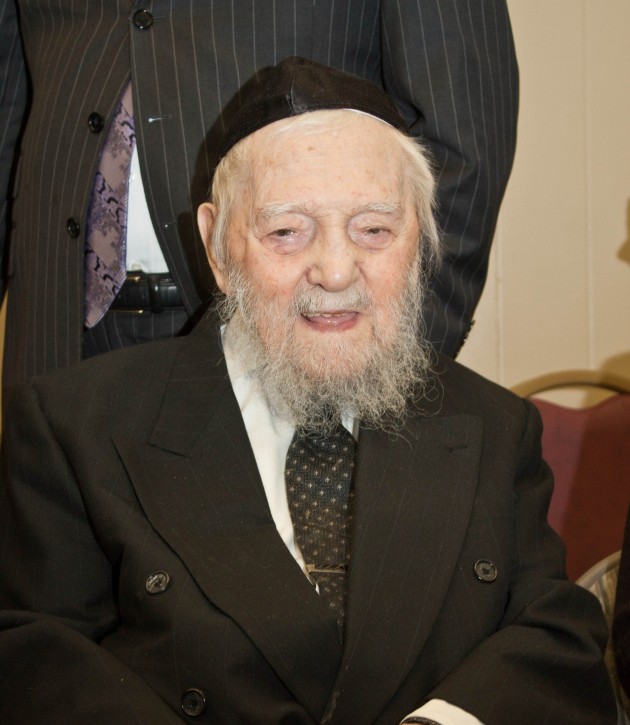 Brooklyn, NY – Albert Klass, one of the founders of the Jewish Press, died in his Brooklyn home on Friday at the age of 105.
Born in Brooklyn to Moshe Feivel and Ethel Klass in 1911, Klass and his brother Rabbi Sholom Klass began putting out a pair of newspapers, the Brooklyn Weekly and the Brooklyn Daily, in the 1940s. In the 1960s, they were approached by a group of rabbonim to publish a weekly English-Jewish newspaper to serve those who were not fluent in Yiddish, and the Jewish Press was born.
Klass served in a variety of capacities and sold significant amounts of advertising space in the Jewish Press, working at the paper until he was in nineties.
Moshe Klass, sales manager at the Jewish Press, said that his grandfather was one of the rare few who was born in America before World War II and remained religiously observant throughout his life.
"He had a strong connection to Torah and mitzvos and was very respectful of Torah scholars," Moshe Klass told VIN News. "He was self educated man, who was well read and business-savvy."
Those same Torah values guided Klass throughout his life, choosing a house in Flatbush because it backed onto a synagogue.
"He saw the shul from the backyard, the Avenue M Jewish Center, and said that was the house he wanted to buy," said Moshe Klass.
In a study on longevity published in the Jewish Press in 2011, when asked to what he attributed his long life Klass replied simply, "The Ribono Shel Olam."
Asked the same question at his 100th birthday party Klass, who was known for his quick sense of humor, quipped, "Keep breathing."
Klass's son, Rabbi Yaakov Klass, Torah editor of the Jewish Press and Mora Daasrah of Khal Bnei Matisyahu, said that his father was well known for his positive interactions with others, according the highest respect to his parents and his in laws.
"He gave unquestioning honor to his parents and unquestioning honor and love to his in-law parents, always talking about the 'Shvigger Elter', his wife's parents," said Rabbi Klass. "He loved them like an extra set of parents."
Klass is survived by his two sons, his sister Rivi Rosenthal, seven grandchildren and 28 great grandchildren. His funeral will be held at noon today at Kehila Chapels in Brighton Beach, followed by burial at Mt. Zion Cemetery in Queens.
Follow VosIzNeias For Breaking News Updates