This year's Dinner was on the Grand Floridian mega yacht, which included a main ballroom and two other breathtaking floors where hors d'oeuvres and dessert were served
Click to get Text Message Updates right to your phone
Join our WhatsApp group
Jewish music superstar Benny Friedman brought 250 people to a state of genuine simcha in preparation for the New Year!
Rabbi Abba Perelmuter was on fire as master of ceremonies! Humor, story telling, roasting in good taste of distinguished dinner guests, had everyone on the boat rocking for four hours non stop!!!
Rabbi Perelmuter also led huge farbrengens to standing only crowds on Chai Elul and before Selichos. His keen knowledge, wit, charm, and people to people skills, had South Florida on wheels for four memorable days!
$195,000 was raised to cover 2nd mortgage of the mikvahs for the physically challenged. $30,000 remains to be raised to burn the 2nd mortgage of $225,000. Only $165,000 remains to burn both mortgages of the mikvahs!
To help finish paying off the mortgages of the florida mikvahs for the physically challenged, please go on to this link: chabadsouthbroward.com/burnmikvahmortgage
Once this happens, plans will be unveiled to expand Chabad of South Broward headquarters with a second floor, (and possibly a third floor) – so that the much needed expansion from 15,000 sq ft to 30,000 sq ft (and possibly to 45,000 sq ft) will take place in the 40th year of Chabad of South Broward!
Chabad of South Broward headquarters 38th Annual Dinner, last Thursday night, September 19th, honored Hallandale Beach Mayor Joy Adams, the first mayor in the history of the USA, who seconds (not minutes) after being sworn in, took action to have the eruv fixed so that the physically challenged and elderly holocaust survivors could leave their homes on Saturday.
250 members of the community said thank you to the Mayor for what she has done for the physically challenged, and for all our citizens, by contributing, in honor of the mayor, to pay off the 2nd mortgage of the mikvahs for the physically challenged.
Click here to say thank you to the mayor!
The 38th annual dinner celebrated Chabad of South Broward entering their 40th year, and the 10th anniversary of the completion of the three Florida mikvahs for the physically challenged.
Rivka and Bruce Goldstein, selfless in their kindness, received the coveted Chesed Award, and Chanie and Eran Israel, generous pillars in spreading yiddishkeit, were the distinguished recipients of the Ufaratzta Award.
Rabbi Mordy Feiner read the Rebbe's letter to the 11th Annual Dinner of Congregation Levi Yitzchok-Lubavitch, which was the last letter the Rebbe ever signed, after going to the Mikvah, and before going to the Ohel, on 27th Adar 1, 5752 – 1992.
Rabbi Yossi Lebovics led the dinner guests in reciting the Rebbe's chapter of Tehillim.
Rabbi Leibel Miller was outstanding in overseeing the kashrus and the incredible food on the boat, as was Mrs. Dorit Antian, who served as the event planner.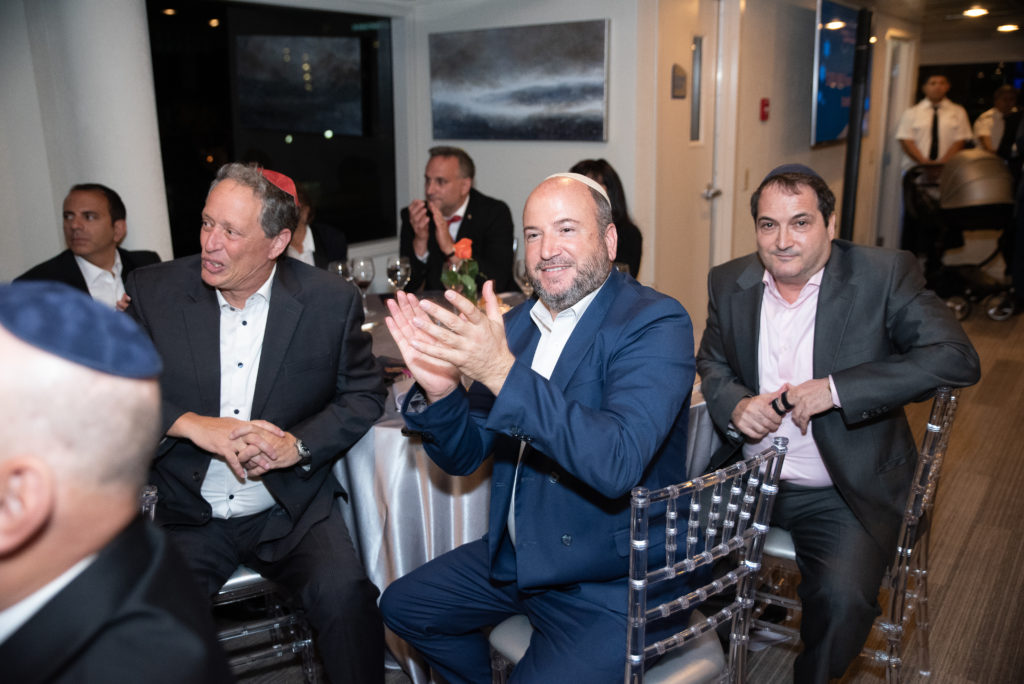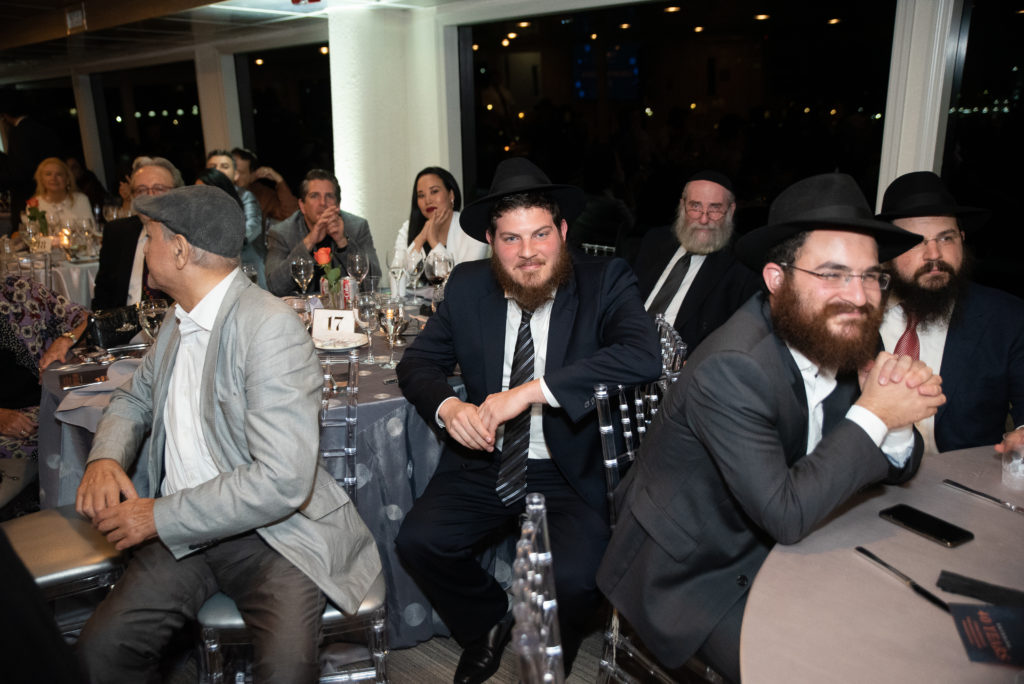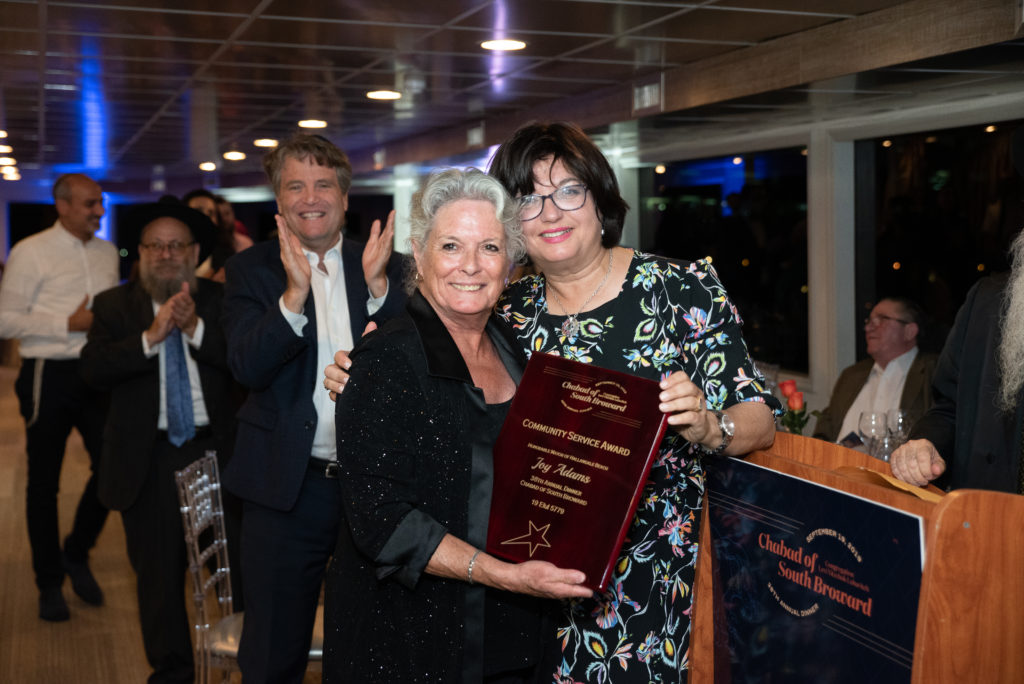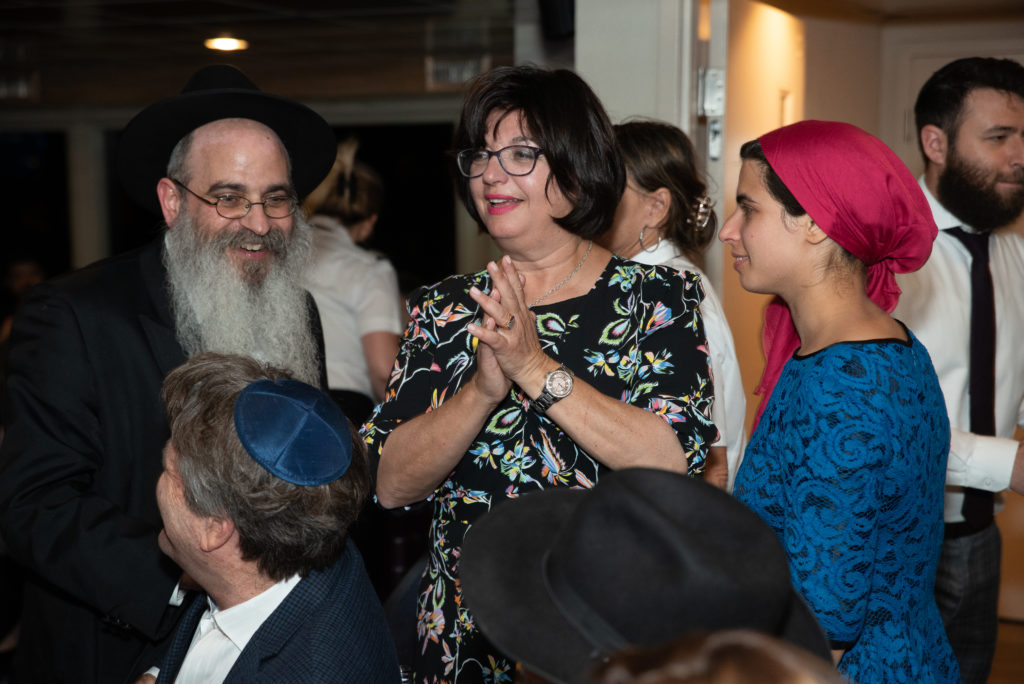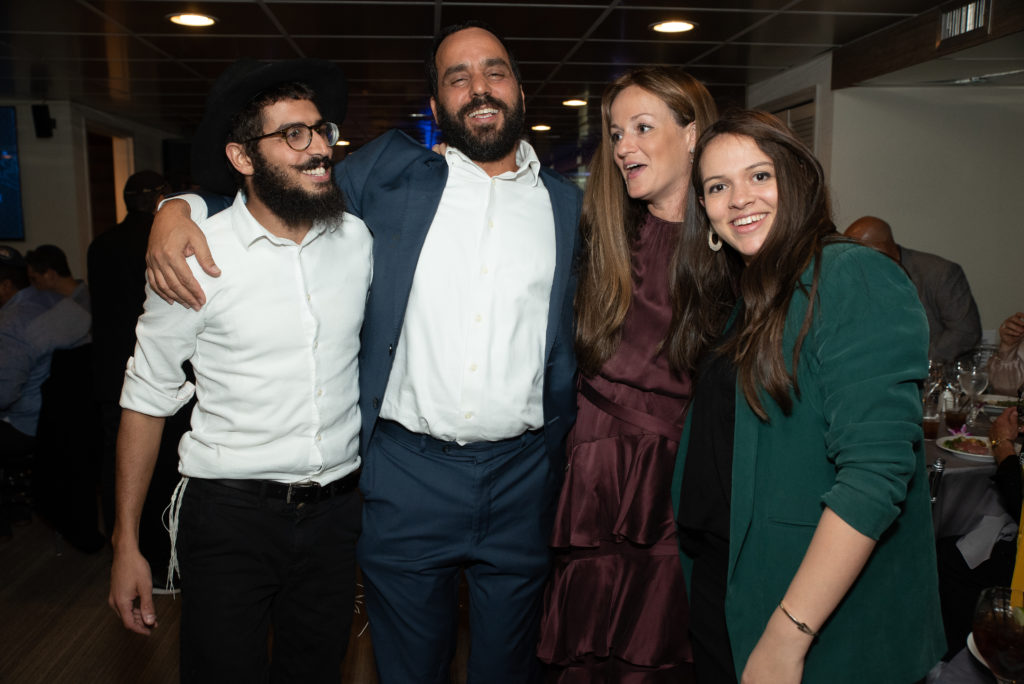 Follow VosIzNeias For Breaking News Updates