BORO PARK (VosIzNeias) — In the wake of the Regional Emergency Medical Services Council (REMSCO) hearing which took place last night regarding Ezras Nashim's request for a Certificate of Need allowing them to operate an ambulance in Boro Park and Kensington, VosIzNeias interviewed Hon. Ruchie Freier, a New York City judge who is also the founder of the Ezras Nashim organization, in an attempt to understand why the organization is looking to operate its own ambulance.
Ezras Nashim, which has been providing emergency service for the last few years, has operated up to now with cars and used local ambulance services when transport is required but now they want to buy and be licensed to use their own ambulance which will enable them to expand their services and treat the growing needs of local women more effectively.
At the outset, Freier said that she does not in any way intend to detract from the work of Hatzalah as a renowned and dedicated network of international organizations serving Jewish communities worldwide. People are deeply grateful for Hatzalah's work and rely on their services for their own families and friends. However there is still a significant void in first-response EMS in the orthodox Jewish community which Ezras Nashim needs to fill, namely a proper and dignified emergency pre-hospital care for women provided by women.
Freier related the story of a woman living in a far-off community in Israel who tried to delay calling for help because she wanted a female to assist her and this eventually led to a complicated and difficult operation. There are many women who are embarrassed and shy to receive treatment from a strange male and all the more so from a male who may be their neighbor.
Celia Pomerantz, a nurse who volunteers for Ezras Nashim said that the stress of being treated by a man, for some, can cause "lasting physical trauma."
"We are taught that certain parts of our bodies must be private and cannot be seen or touched by another man, except our husbands … this is the culture of modesty," Pomerantz said.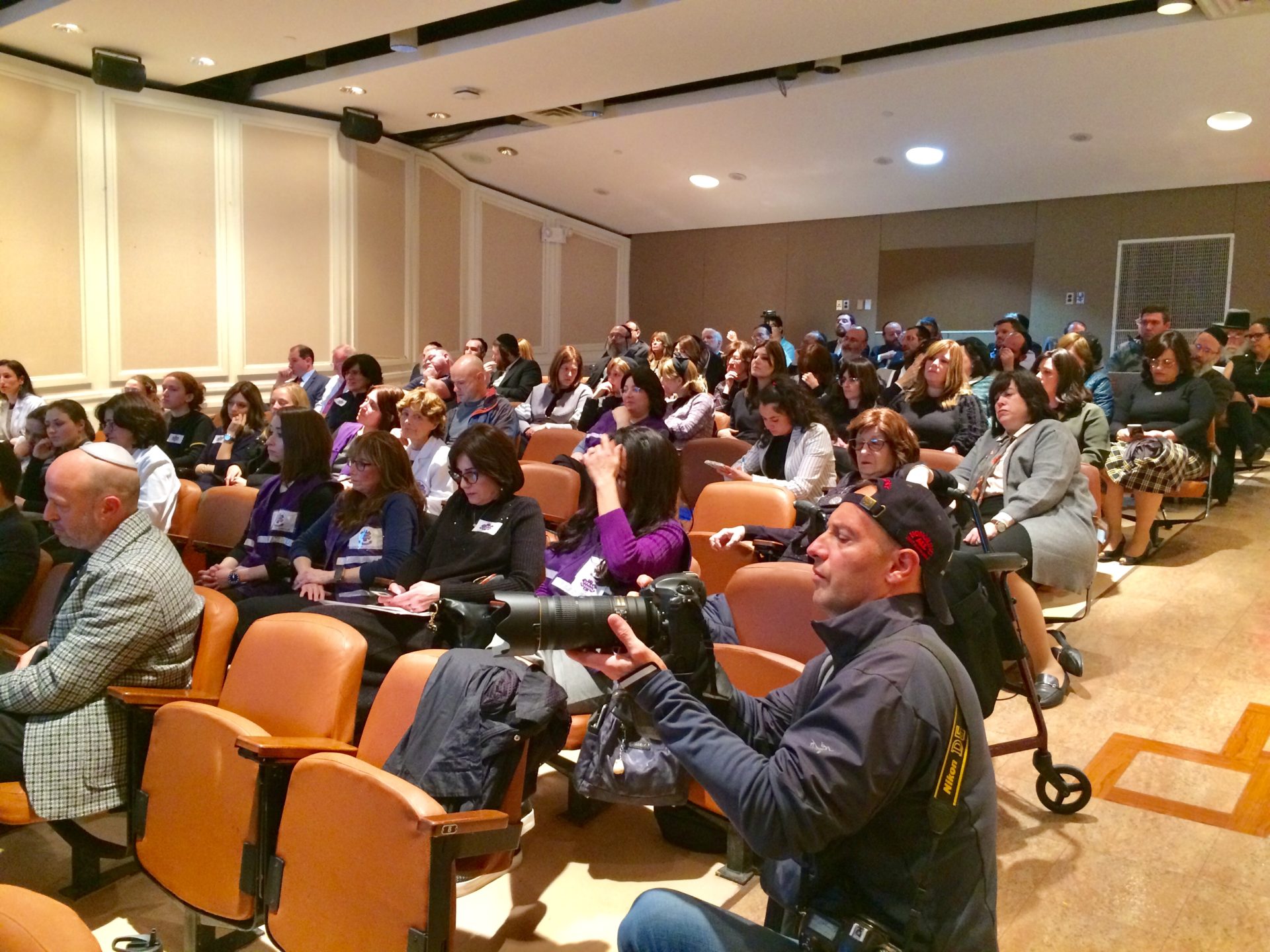 It is therefore imperative that such women, who sometimes may not know the severity of their medical situation but often require immediate treatment and are reluctant to call on male EMT's, have the option of calling on a female EMT to provide what is often life-saving care for them.
In many Hatzalah organizations,  female EMT volunteers also serve an integral role, such as in the United Hatzalah organization in Israel and the Skver community in New Square. However for various reasons Hatzalah in New York refuses to employ female volunteers and at the same time has made strenuous efforts to prevent Ezras Nashim from growing into an independent service for those women who desperately need it.
During the hearing, Hatzalah presented a number of women who stated that they were satisfied with the treatment they had received at the hands of men. Freier responded that this is like saying that a synagogue does not require a ramp since all of the members are not disabled. They may not all be disabled but if a disabled person comes along he has the right like everyone else to enter the synagogue. Thus a certificate of need can be granted to those who need it even if they are a minority of the population.
Moreover, Hatzalah contended during the hearing that the Ezras Nashim response times of 8 minutes is far below the response time of Hatzalah which can be less than 2 minutes. Yet as Freier rightly pointed out, this is the exact reason that Ezras Nashim needs ambulances, in order to improve and advance its capabilities and provide a response where required.
Above all, Freier stressed that Hatzalah's rejection of female volunteers is unconstitutional and illegal. There is no reason that women should not be able to serve as EMT's and certainly no reason to prevent them from developing their own organization. Freier added that despite being advised to litigate on these grounds years ago, Ezras Nashim preferred not to so as to avoid a Chilul Hashem. Unfortunately, by opposing the ambulance application in a legal preceding, Hatzalah have now exposed the issue, since the REMSCO committee asked them why they do not accept women, to which no legitimate response was offered.
To contentions made by Hatzalah that there is rabbinic opposition to the organization, Freier responded that Ezras Nashim enjoys the warm support of many rabbis, including such giants as Rabbi Chaim Kanievski, Rabbi Eli Dov Wachtfogel, Rabbi Yaakov Hillel and Rabbi Moshe Bransdorfer as well as many other Torah personalities who have asked to remain anonymous due to the political consequences.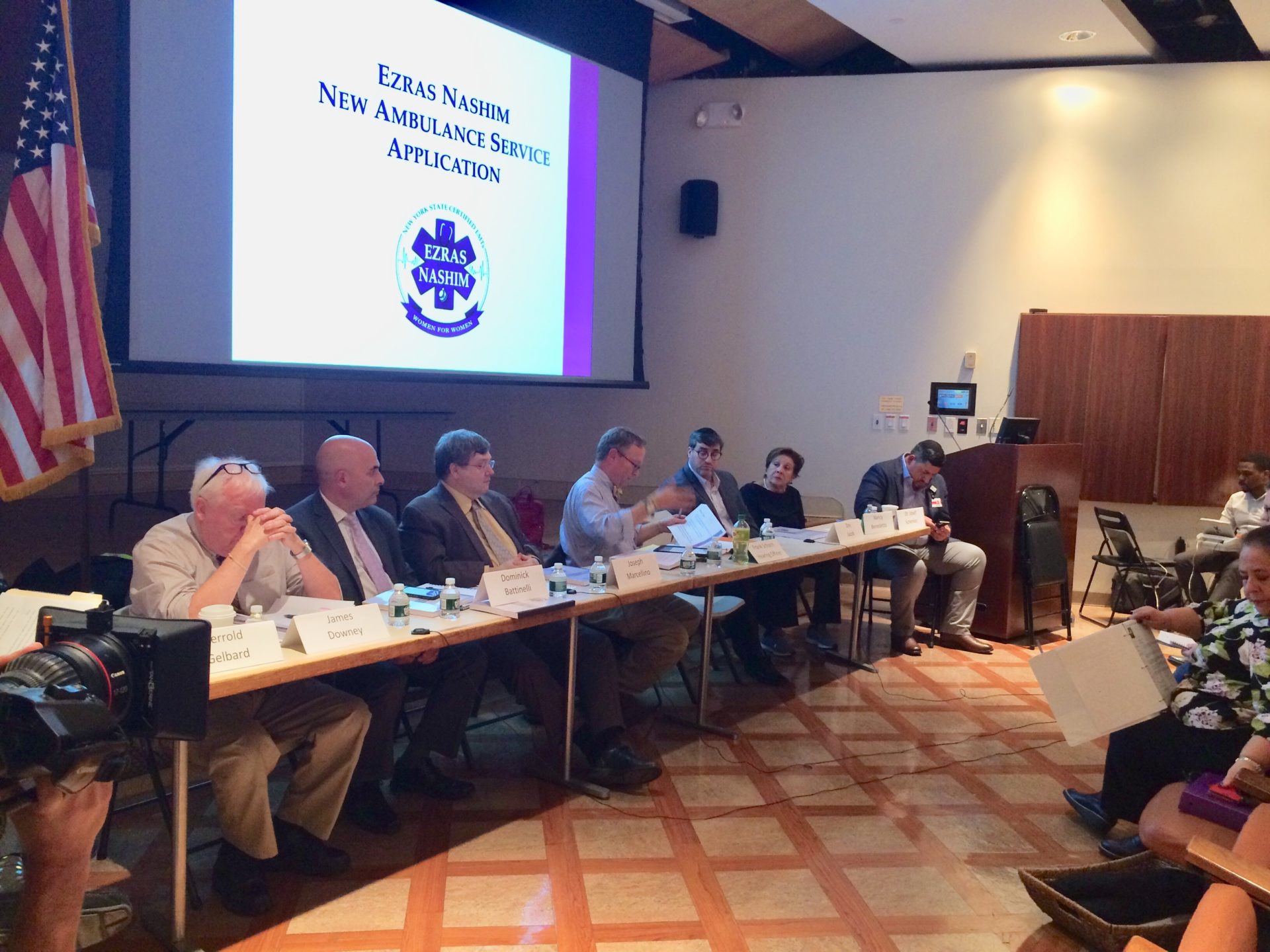 Video below part of the hearing.
Follow VosIzNeias For Breaking News Updates