JERUSALEM (VINnews) — Journalist Yisrael Cohen revealed that the Vizhnitzer Rebbe had a private meeting with Prime Minister Netanyahu late last night. This is the first time that a member of the Council Of Torah Sages arrives at the prime minister's official residence in Balfour Street, Jerusalem.
The meeting was kept in the utmost secrecy but it was apparently intended to enable  the chasidic faction of UTJ to sign the coalition agreement with the Likud which will enable Netanyahu to establish his government with Benny Gantz. The Rebbe discussed matters of religion with Netanyahu as well as the draft law which will be legislated in the coming Knesset.
Vizhnitz sources maintain that the meeting, which lasted 45 minutes, was not convened for political reasons but rather for a personal issue which the Rebbe wished to discuss with Netanyahu.
The coalition agreement between the Likud and UTJ which will be signed Wednesday evening states that Chareidi educational budgets should be equated with the budget for state education but at the same time the independence of the Chareidi educational institutions should be maintained. The draft law should allow Torah scholars to continue their studies uninterrupted and the status quo on matters of state and religion should be maintained.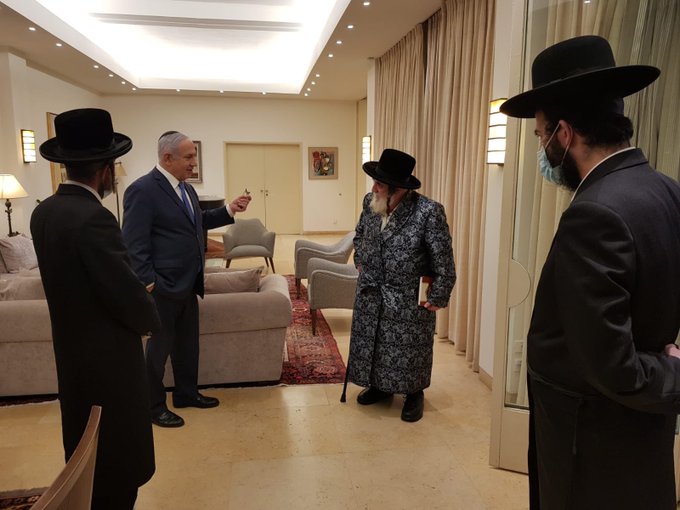 Follow VosIzNeias For Breaking News Updates