NEW YORK (VINnews) — Joe Biden's campaign announced in a press release Wednesday that he will be meeting with Jacob Blake Sr.,  the father of Jacob Blake, the black man shot seven times by a policeman in Kenosha, Wisconsin, two weeks ago while resisting arrest.
Biden, the Democratic nominee for president, claims to have close ties with the Jewish community and to have spoken out against anti-Semitism repeatedly. His campaign website states that: "Joe Biden has consistently made solidarity with Israel, combatting anti-Semitism, and fighting for social justice pillars of his decades-long career in public service. As President, Joe Biden will continue to ensure that the Jewish State, the Jewish people, and Jewish values have the unbreakable support of the United States."
However if Biden is truely consistent about combatting anti-Semitism, he should first check out Jacob Blake Sr.'s poor record on the issue. Blake is not shy of using social media to promote his views and some of his choice statements on Facebook include rants like: "The Jewish media picks and chooses who is a terrorist(s) and is not", "The same pink toe Jewish people that control the interest rate control the media, they control Minds and money." , "The first jews were brown not pink damnit". On another occasion Blake wrote that "The Jewish controlled media tell you what they want you too hear," "White Jews want you to believe there are no brown Jews" and "White Jews know the truth the brown jews was first."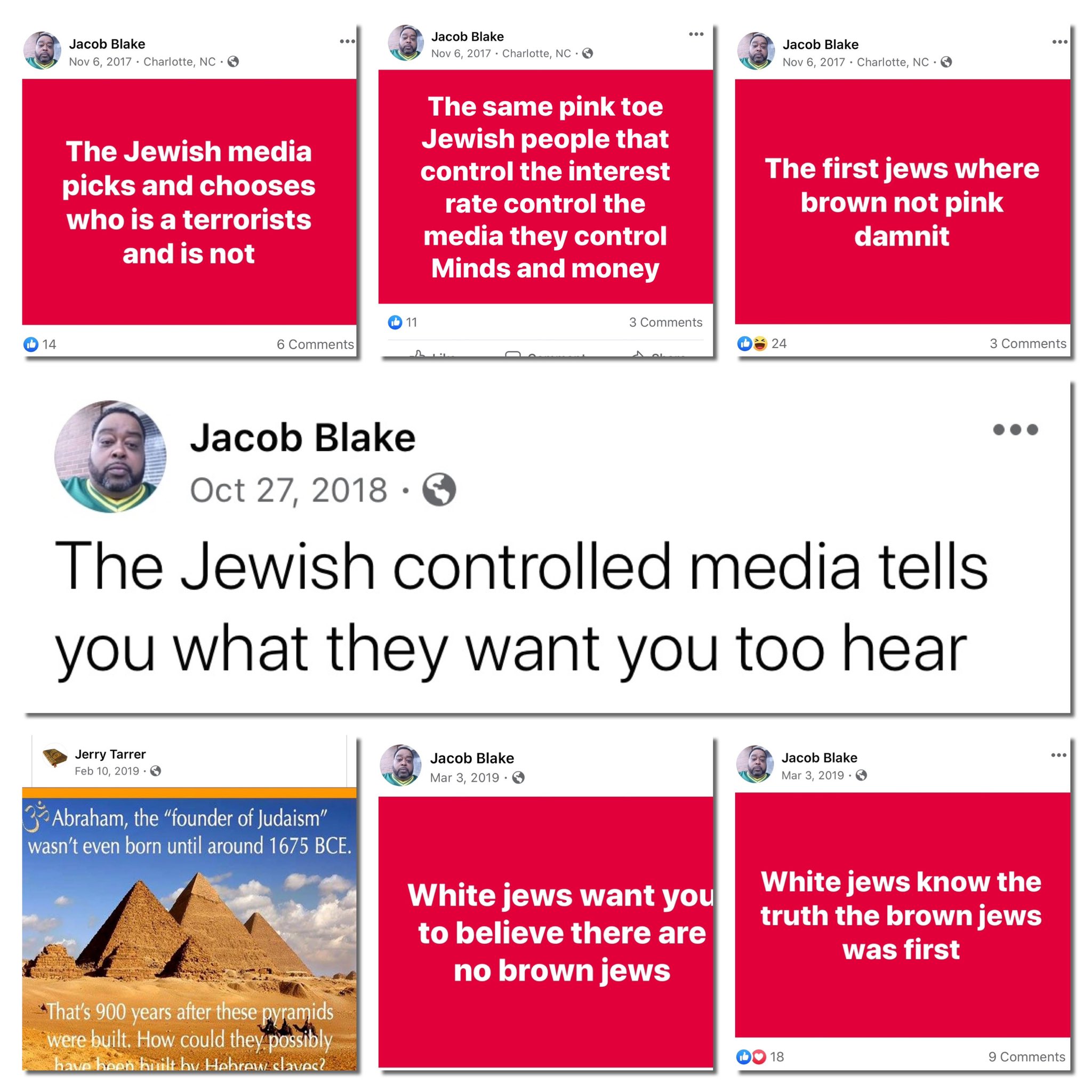 Biden's campaign should do more research before they arrange meetings with inveterate anti-Semites and racists like Blake.
"This is about making sure that we move forward," Biden told reporters Wednesday. He added that he's "not going to tell Kenosha what they have to do" but instead encourage a community to "talk about what has to be done."
Biden said Wednesday that the officer who shot Blake should be charged.
On Wednesday, curfew that was in place in Kenosha for more than a week after the police shooting of Jacob Blake was lifted, a sign of increasing calm in the southeastern Wisconsin city.
The move came a day after the curfew was targeted as unconstitutional in a federal lawsuit and the day before former Vice President Joe Biden planned to visit.
"The last several nights have been relatively peaceful in the community, and in the judgment of law enforcement, it is appropriate to remove the curfew," Mayor John Antaramian said. However, he held out the possibility that the curfew may return, saying "criminal activity will not be tolerated."
The about-face came after four people who were arrested during the protests filed a federal lawsuit alleging that local law enforcement arrested only those protesting against police brutality, not "pro-police protesters and militia" who were armed with rifles.
"In Kenosha, there are two sets of laws — one that applies to those who protest police brutality and racism, and another for those who support the police," the lawsuit said.
Sam Hall, attorney for Kenosha County, said the county will seek immediate dismissal. He said the sheriff's department "has worked tirelessly to bring order back to the community and has been careful to protect the rights of all citizens throughout that process."
Follow VosIzNeias For Breaking News Updates