BNEI BRAK (VINnews) — As coronavirus infections in the Chareidi community and the general public in Israel continue to decrease, there have been increasing calls to reopen the educational system, closed since the middle of September. In the meantime only the 1st-4th grades returned to their studies two weeks ago, with 5th-6th grades slated to begin from Tuesday. Talmud Torahs also returned to their studies a few weeks ago despite government opposition, but the Chinuch Atzmai schools which are largely funded by the government were told by Rabbi Gershon Edelstein to wait for government approval.
However Rabbi Edelstein and Rabbi Chaim Kanievski have now ruled that the schools should open to all grades -both for boys and girls – up to 8th grade, while maintaining all the precautions against coronavirus. In the wake of their decision, 150,000 boys and girls from the Chinuch Atzmai schools are expected to return to their studies immediately.
Last Saturday night, the heads of the Chinuch Atzmai, Rabbi Eliezer Sorotzkin and Rabbi Mordechai Karelitz met with Rabbi Edelstein and received directions on how to open the schools without causing health issues.
Earlier, Rebbetzin Leah Kolodetzki, Rabbi Kanievski's daughter, published a letter detailing her father's opinion that the schools should open immediately.
"The girls are sitting at home bored and as is known boredom leads to sin and many of the girls they are in severe spiritual danger. My father, Rabbi Chaim Kanievski Shlita told me that the principals and teachers must do everything possible to prevent a deterioration among the girls and to open the educational frameworks to all classes while taking all possible precautions"
Rabbi Kanievski added that the girls should say a number of chapters of Tehillim and blessed those who act in this way that they will not be harmed and will not harm others and will bring honor to Heaven."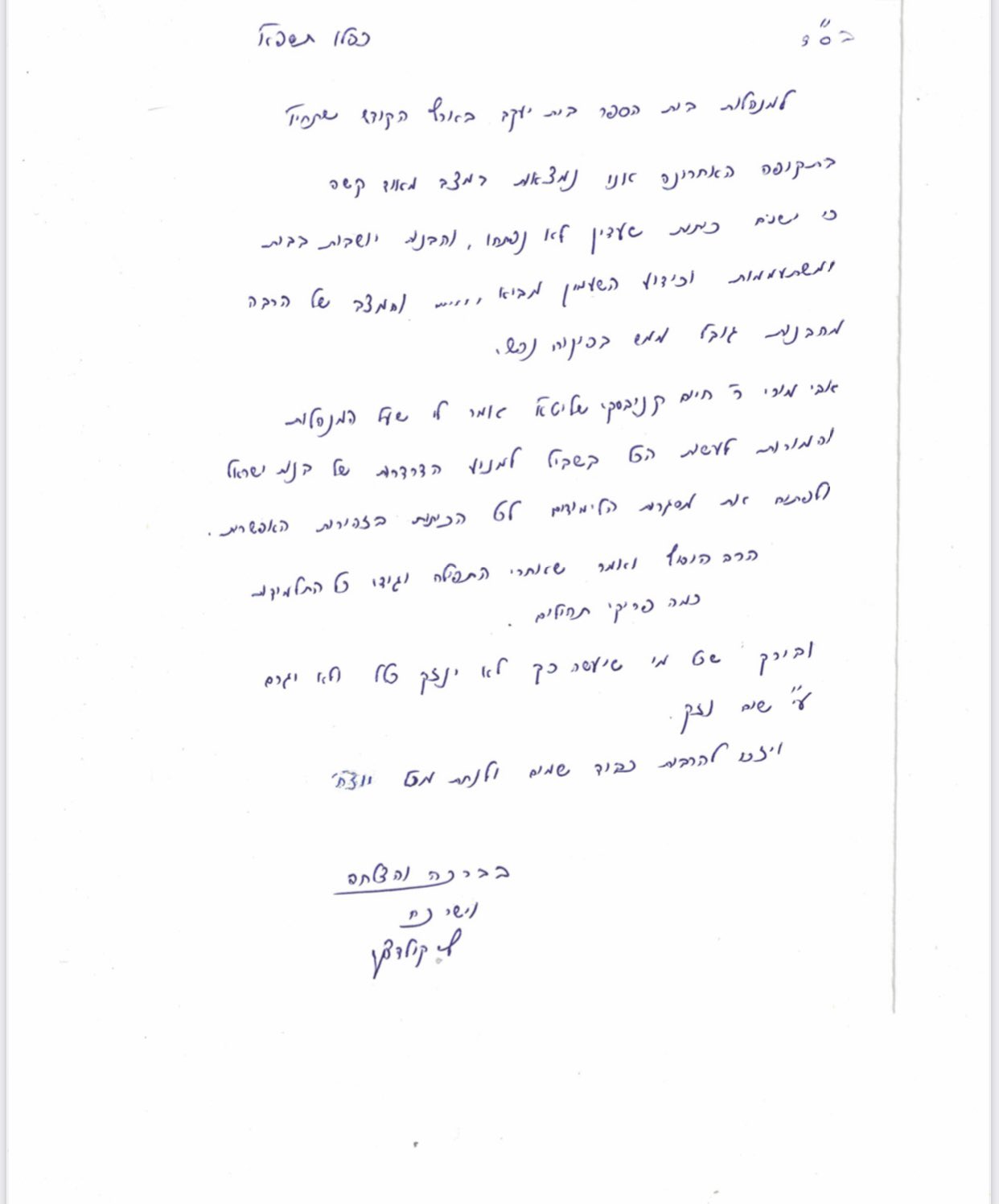 Follow VosIzNeias For Breaking News Updates