ABU DHABI (VINnews) — Israeli Chief Rabbi Yitzchak Yosef, who is visiting the UAE this week, visited the Yemenite Jews who escaped from Yemen to the UAE a few months ago.
Rabbi Yosef prayed with the Yemenite Jews, who wear traditional dress and pray in their accustomed manner.
https://twitter.com/simonarann/status/1340581112301694976
Rabbi Yosef also blessed the children of the Yemenite community
הראשון לציון הרב יצחק יוסף נפגש באמירויות עם יהודים מתימן שקיבלו שם מקלט אחרי שברחו מהמדינה המדממת. יוסף מבקר שם באירוחו של לוי דוכמן, מרבני וראשי הקהילה היהודית שם pic.twitter.com/nS2QaX3NUb

— roi kais • روعي كايس • רועי קייס (@kaisos1987) December 20, 2020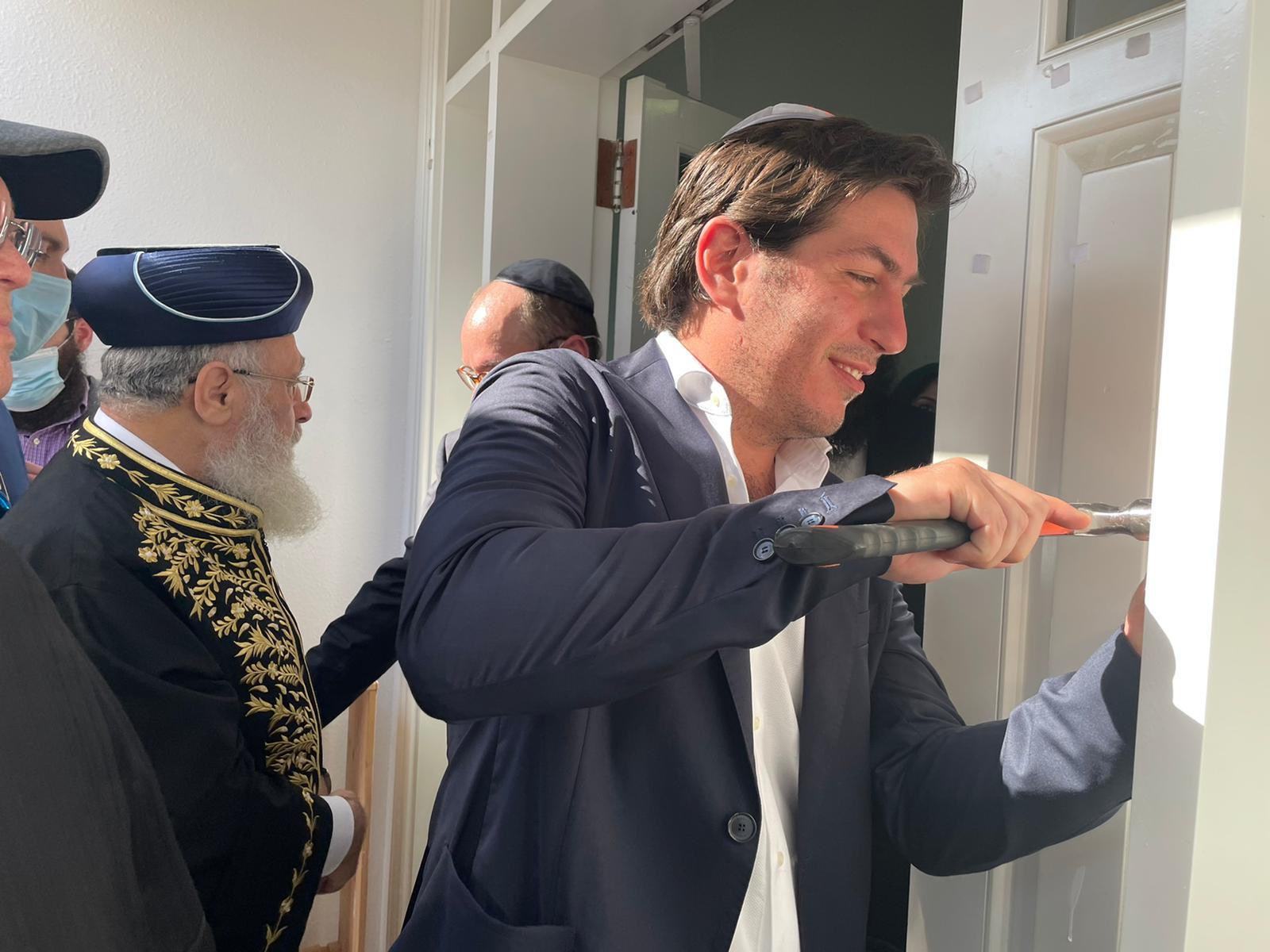 Rabbi Yosef set the Mezuza in the first Jewish kindergarten in the UAE.
The Chief Rabbi also met with ministers and members of the royal family and thanked them for allowing Jewish life to flourish in the UAE. He also invited them to Israel.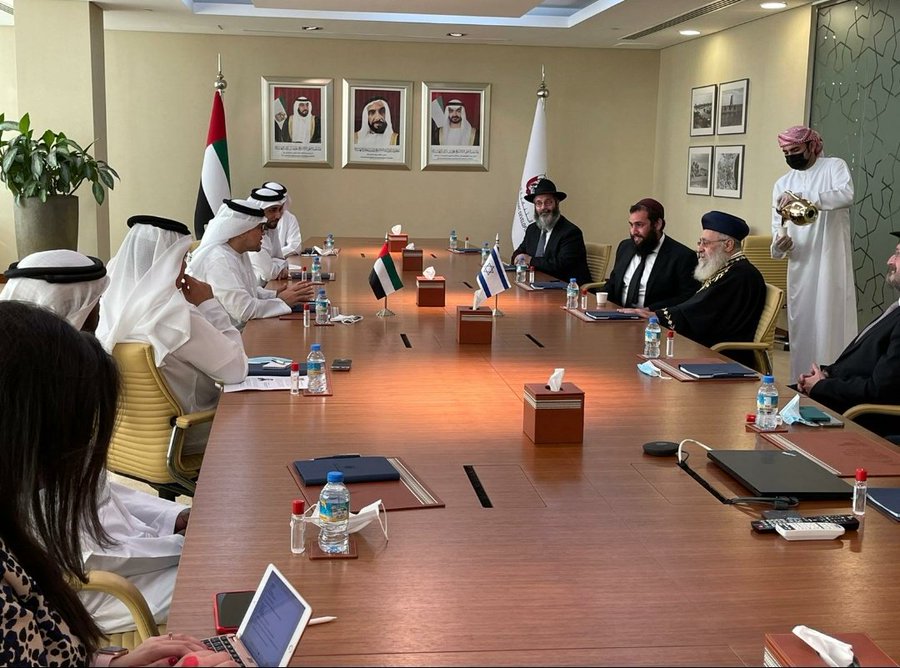 Rabbi Yosef also set the foundation stone for a new Mikva which will serve the Jewish women in the UAE as well as the tiny community of Bahrain and other adjacent countries.
Follow VosIzNeias For Breaking News Updates