JERUSALEM (VINnews) — In a crude attempt to prevent the large gatherings of chasidim on Purim in Jerusalem which this year took place on Sunday, the Israeli government closed the roads leading up to Jerusalem and cancelled all forms of interurban public transport. The move led hundreds of families to abandon cars and private buses stuck in the heavy traffic outside Jerusalem and make their way on foot to the capital.
Join our WhatsApp group
Subscribe to our Daily Roundup Email
The decision to close the roads was taken by the government just before Shabbos, which was Purim for the rest of the country. Thus most people had not heard about the decision and when they tried to make their way to Jerusalem to participate in the festivities Sunday, they discovered that the roads were blocked by police. This led to large pilgrimages of people to Jerusalem from the roadblocks outside the city.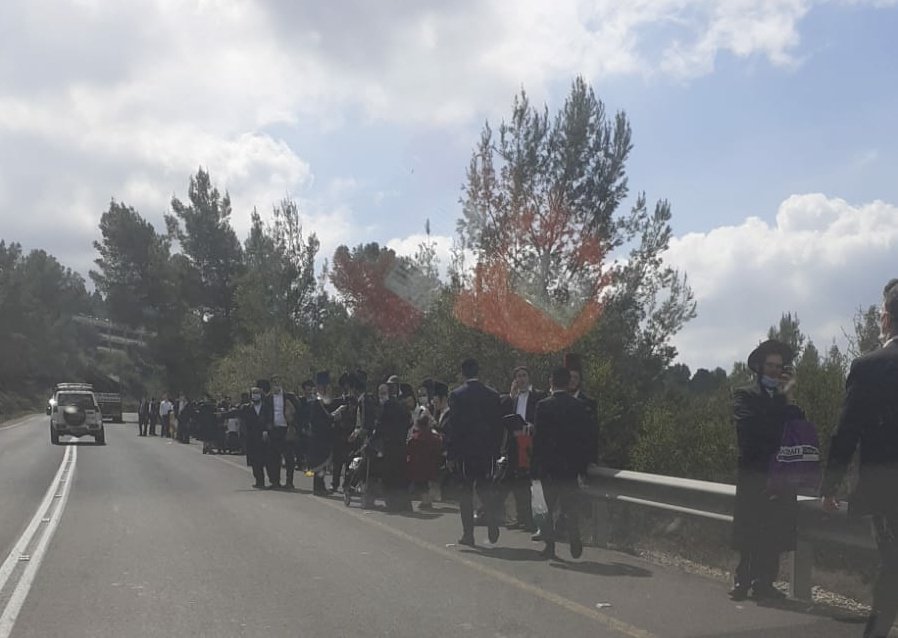 Housing minister Yaakov Litzman fumed at the decision and said that it was "selective targeting of the chareidim, while at the same time we saw total inability to enforce regulations at parties in Tel Aviv, Haifa and elsewhere. After seeing the harsh scenes of thousands of people taken off buses and forced to walk for hours, we will demand explanations for this decision."
MK Uriel Boussou (Shas) said that "this ridiculous decision in the midst of Purim left many families with small children who planned to use public transport left with a harsh and merciless decision by some self-styled heroes in the Transport Ministry who decided to change the rules of the game in the middle of the game."
The government finally relented and allowed public transport to reopen at 12 AM Sunday night, a move which will allow the families that made their way to Jerusalem by foot to return to their homes.
Follow VINnews for Breaking News Updates