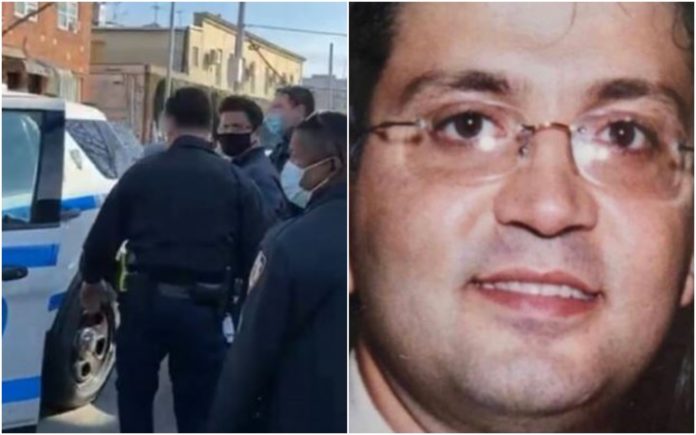 NEW YORK (VINnews) — A Flatbush man who is infamous for withholding a Get for 17 years was arrested Thursday afternoon amid serious allegations of domestic violence.
Join our WhatsApp group
Subscribe to our Daily Roundup Email
Dibo (Jeff) Hafif left his wife 17 years ago. But while he has all the while refused to grant her a Get, he went forward and married another woman and had children.
Recently, community members began conducting rallies in front of his house to compel him to finally give a Get.
It's been 17 years and this monster won't give his wife a get. He got remarried and has kids with his new wife. #freeevet #gethim DIBO (JEFF) HAFIF – FREE HER! pic.twitter.com/SMTDVJpXJV

— Bracha Kahane (@brachashap) March 10, 2021
It has now come to light that Jeff has allegedly been severely abusive at home to his second wife and children.
The final straw came on Thursday, when a 5 minute audio recording circulated, in which someone with a voice that appears to be Jeff's can be heard hurling horrific verbal abuse at his wife. After berating her non-stop for almost 5 minutes, he then appears to become violent.
WARNING: AUDIO IS DISTURBING
A caring community member who had heard the clip reached out to the wife and convinced her to contact the police.
The NYPD Domestic Violence Unit conducted an interview with the woman, during which she detailed allegations of significant abuse.
Jeff was promptly taken into custody later on Thursday afternoon, and is expected to be charged with assaulting his wife and minor child, including for instances such as strangling.
VIDEOS OF THE ARREST
VIDEOS OF THE RALLY
View this post on Instagram
Follow VINnews for Breaking News Updates