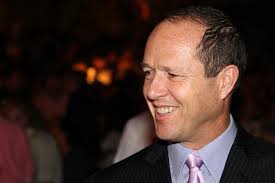 JERUSALEM (VINnews) — Likud MK Nir Barkat, already the wealthiest member of Knesset after his successful exit from Checkpoint, has now become the first billionaire member of Knesset after a successful NASDAQ IPO of a record $10 billion for the fintech company eToro, of which Barkat is one of the main investors, according to a report by Israeli economics magazine Calcalist.
Fintech (financial technology) aims to compete with traditional financial methods in the delivery of financial services. It is an emerging industry that uses smartphones for mobile banking, investing, borrowing services, and cryptocurrency.
The eToro company was founded as RetailFX in 2007 in Tel Aviv, by brothers Yoni and Ronen Assia together with David Ring. The company recorded a significant jump in its revenue and profitability in the past year and is estimated to makes many hundreds of millions of dollars every year, with an additional 5 million users joining the service in 2020 alone. Barkat's investment fund BRM, held jointly with his brother Eli,  owns 10% of eToro and he has also bought many personal shares in the company. The fund also counts transportation app Moovit in its portfolio. Intel recently acquired Moovit for $1 billion.
Barkat is the only member of Knesset who does not accept a salary from the state, and does not request reimbursements for expenses incurred while serving in the government. He has made clear his intention to become prime minister one day, but not before Netanyahu leaves the scene:
"The day after he leaves, I will know how to run and win in the Likud and get the public's trust to be prime minister," he told Channel 12 in a June 2020 interview.
A staunch and proud Jerusalemite, Barkat refused an invitation to meet with Britain's Prince William in Ramat Gan while serving as mayor of Jerusalem "out of respect for Jerusalem." The prince did not wish to meet Barkat in Jerusalem as this would have led to international backlash over the perceived recognition of Jerusalem as Israel's capital.
Follow VosIzNeias For Breaking News Updates