JERUSALEM (VINnews) — A moving and tear-filled meeting took place between the son of the Shotzer Rebbe, Rabbi Menachem Mendel Moskowitz, and Rabbi Meir Nachman Elhadad, the father of Yosef Chaim and Moshe Mordechai Elchadad z'l who both died in the Meron tragedy.
Rabbi Moskowitz, who leads the Azamra community in Tzfat, came directly from Hadassah Ein Kerem hospital to offer condolences to Rabbi Elhadad and to tell him about the last moments of his son Yosef Chaim. During the trampling at Meron Rabbi Moskowitz was pushed underfoot by the mass of human beings above him and, not responding immediately to resuscitation efforts, he was left for dead by Hatzalah. However he awoke again and was taken in very serious condition to Sieff hospital in Tzfat and then to Hadassah hospital in Jerusalem.
On Monday he came to the Elchadad family together with medical staff and told them about their son's last moments: "I was lying next to your Yosef David, I heard his Shma Yisrael, I heard someone say: "Daddy, they are stepping on my nose" under a bunch of people. He added that when people were lying there they said Mizmor Le'Todah as well as Shma and accepted the judgment with love.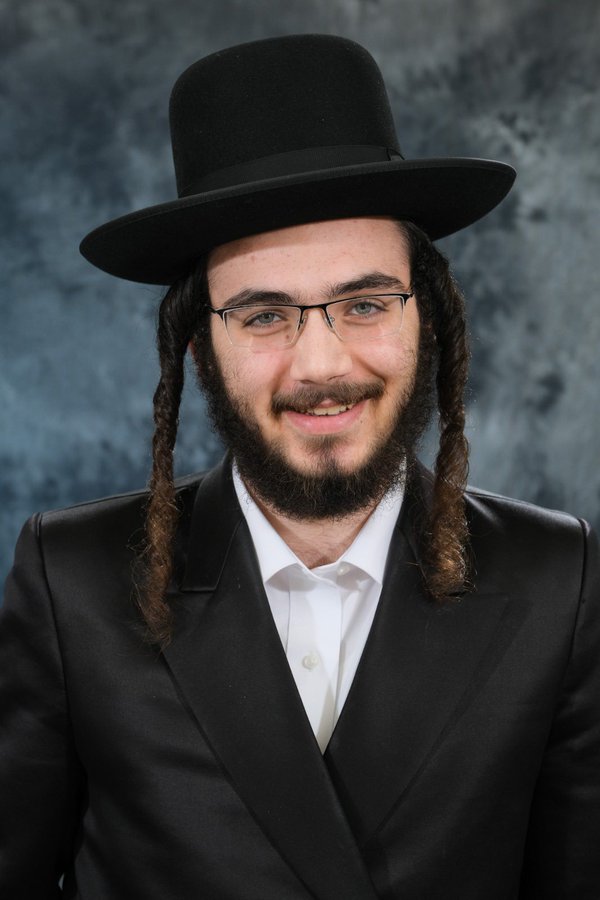 Yosef Chaim Elchadad Z'l
"I fought for my life and in the merit of that Shma Yisrael of your son I was saved", Rabbi Moskowitz concluded emotionally.
The heartbroken family were very moved by his testimony. Their younger son Chaim said that his older brother Yosef Chaim had lifted both him and his brother Moshe towards police standing near the steps and this was how he survived.
Follow VosIzNeias For Breaking News Updates