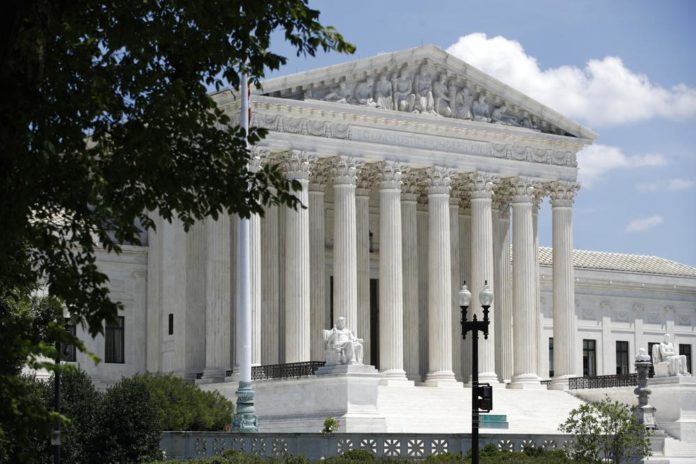 WASHINGTON (VINnews) — Since January we've watched the Democrats attempt to transform America into a bizarro Amerizuela. Alan and Baila from the VINnews podcast 'The Definitive Rap' sat down with Carrie Severino from the Judicial Crisis Network, to explain what the Democrats are up to with their attempts to "Pack the courts," and how her organization is leading the fight to save our country from this new tyranny.
The Supreme Court has an abortion case on the docket for their upcoming session, and a "new" court could impact abortion laws beyond Roe V. Wade. Recently, progressive concern mounted when justices agreed to review a 2018 Mississippi law that would ban abortions after 15 weeks of pregnancy, which would cover most of the second trimester.
Democrats are attempting to restructure the Supreme Court. Currently the court is considered "conservative" a by 6-3 margin, so the Democrats want Joe Biden to be able to appoint 4 new liberal judges to give the Democrats a majority on the court. This majority will allow Democrats to pass their entire agenda from controlling how votes are cast and counted, to terminating the 2A, to making illegal immigration legal with full citizenship rights, and if you are religious, they would have the power to control when houses of worship and private schools can be open or be forced closed as we saw "power-hungry" Governors last year dictate the terms for Synagogue's and Church's.
Remember when the media and Democrats warned that Donald Trump was a "threat to our freedoms and democracy?" It was they all along who were planning just that.
Alan Skorski has been a political activist for almost 40 years. He authored 2 books; Pants on Fire: How Al Franken Lies, Smears, and Deceives and Israel Betrayed: How the Democrats, J Street, and Jewish Left Have Undermined Israel. He has appeared on Fox News, MSNBC, Newsmax, and C-Span.
Baila Sebrow is a journalist, inspirational international speaker, and 5TJT columnist who also hosted numerous radio and Cable TV shows, including Insight/Israel. She is the Founder and President of Neshoma Advocates, Inc., servicing children and families at-risk. Baila is also an acclaimed matchmaker and relationship coach, and president of Baila Sebrow Events, LLC. She has been been featured in various publications, including The New York Times.
Follow VosIzNeias For Breaking News Updates