NEW YORK (VINnews) — A 16-year-old girl abducted from North Carolina was found in Kentucky on Thursday and the adult man she was with has been arrested and charged with unlawful imprisonment. The girl was apparently found thanks to a 911 caller who was familiar with a viral TikTok hand gesture indicating that a person needs help due to "domestic violence" or "violence at home". The girl made the appropriate hand signals as she was being driven in the kidnapper's vehicle and was spotted by another person who called police for help.
NBC News said that the hand signal was "first introduced" last year by the Canadian Women's Foundation. The gesture is made by holding up your hand to a person you're trying to alert, tucking your thumb into your palm, and then closing your fingers. However, the social video platform TikTok really helped spread awareness of the hand gesture.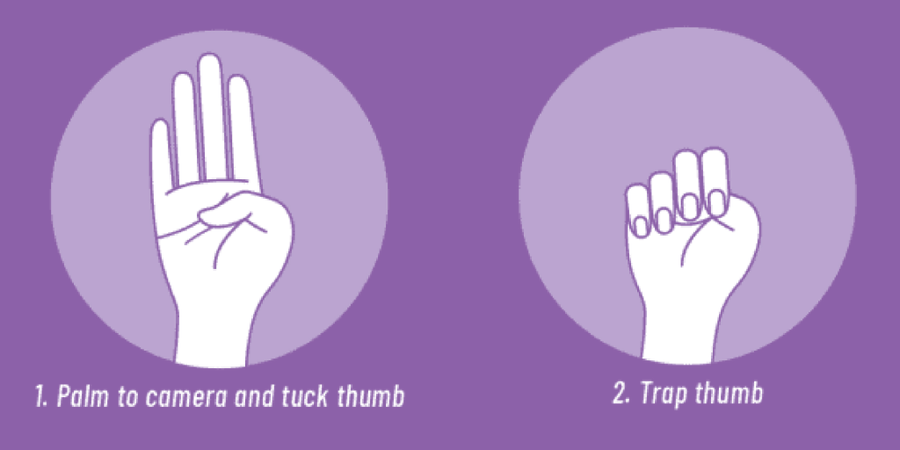 A single video in which the hand gesture was demonstrated garnered more than 3.5 million views on TikTok.
Upon receiving the distress call, the local sheriff's department set up a road block and arrested James Herbert Brick. The 61-year-old had taken the girl from her home in North Carolina towards Ohio, where his family lives. He was apprehended in Kentucky.
Kentucky police are now trying to spread awareness of the hand gesture in an effort to aid other victims of domestic violence as well.
It seems the situation could have gone from bad to worse had it not been for that TikTok-watching 911 caller.
Follow VosIzNeias For Breaking News Updates