NYC (VINnews) — Jake Turx, the popular White House correspondent for Ami Magazine, has again made history. Turx (aka Avraham Yaakov Terkeltaub) has been named political contributor at Newsmax, a fast-growing conservative cable television news outlet.
He becomes the first ever Chassidic yid to hold such a coveted position on a television news channel.
As senior White House correspondent and chief political correspondent for Ami, Turx has interviewed dozens of high-profile politicians, including members of Congress and presidential candidates.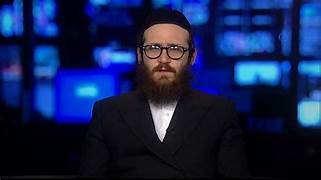 He made history in 2017 when he became the first Chassidic Jewish member of the White House press corps.
Turx has appeared on Fox News, CNN, NPR, and other national news outlets. According to Nielsen, Newsmax TV is the 4th highest-rated news channel in the country.
Follow VosIzNeias For Breaking News Updates