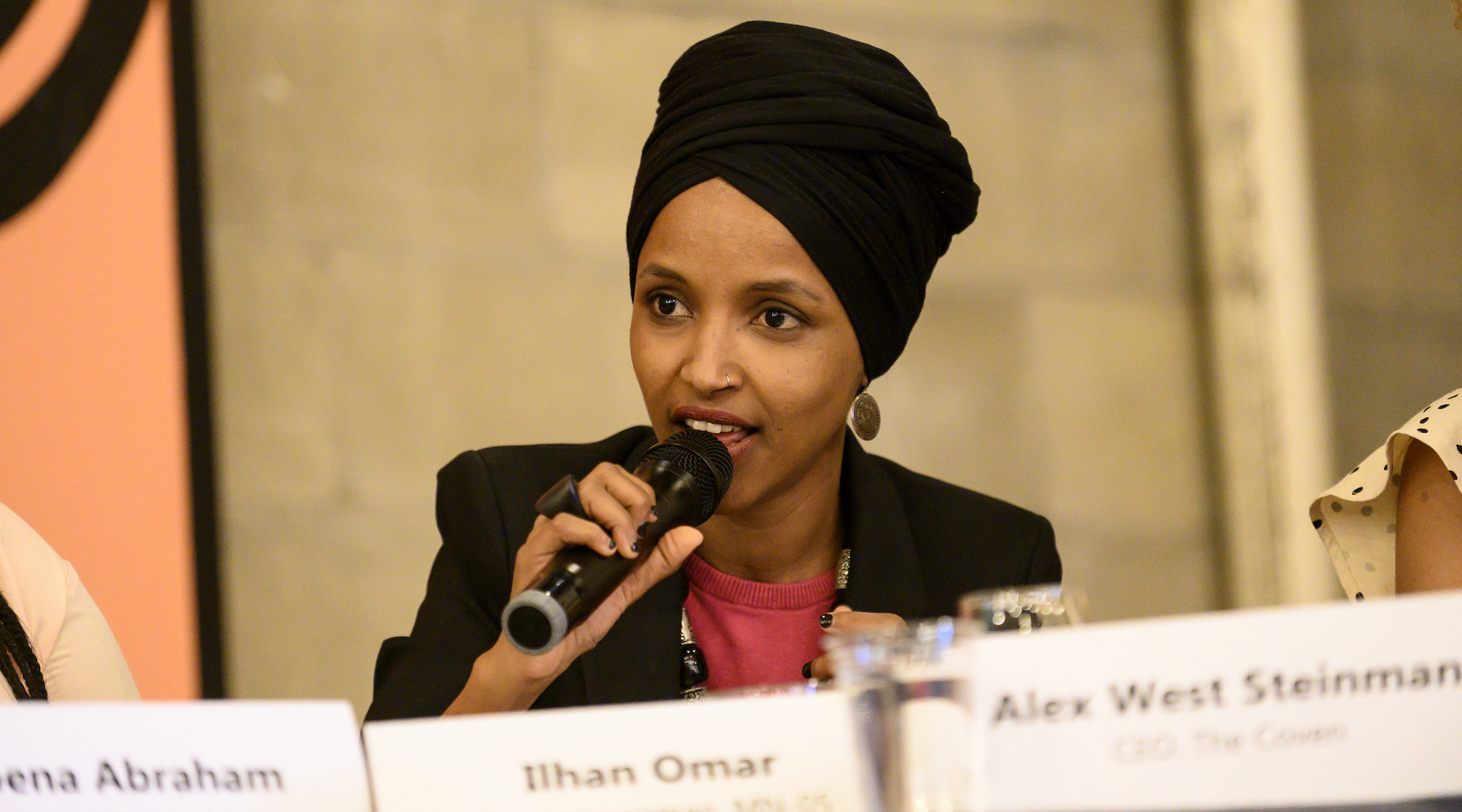 WASHINGTON (VINnews) — Ilhan Omar, anti-semitic member of the socialist "Squad", refused to accept an apology from Congresswoman Lauren Boebert. In fact, Omar hung up on her Republican colleague, who reached out sincerely to make amends, days after she told a joke that some people found offensive.
Part of the friction stemmed from the fact that Boebert asked Omar to apologize for being an anti-semite, however Omar apparently refused to do so.
In a video posted on social media, Boebert recounted Monday's call, saying, "I first reached out Friday and three days later I managed to get her [Omar] on the phone. I wanted to let her know directly that I had reflected on my previous remarks…I never want anything I say to offend one's religion, but even after I made a public statement to that effect she said that she still wanted a public apology, and I told her that she should make a public apology to the American people, for being anti-American, anti-semitic, and anti-police."
It seems there was an error uploading this video to Twitter.

Here is my full statement regarding my call earlier with Ilhan Omar: pic.twitter.com/DLLtp54gAF

— Lauren Boebert (@laurenboebert) November 29, 2021
Boebert added, "Rejecting an apology and hanging up on someone is cancel-culture 101, and a pillar of the Democrat party. I will always put America first and never sympathize with terrorists. Unfortunately Ilhan cannot say the same thing.
"This is not about religion, it's about the horrible failed Democrat policies and anti-Americanism that I will call out every time I hear it."
The call comes several days after Boebert's joke was spread on a social media video, in which she told a (fictitious) story about an encounter with Omar.
"So the other night on the House floor was not my first jihad squad moment. So I was getting into an elevator with one of my staffers…and I see a Capitol Police officer running hurriedly to the elevator," Boebert said.
"I see fret all over his face, and he's reaching… The door's shutting, like I can't – I can't open it – like, what's happening? I look to my left, and there she is. Ilhan Omar. I said, 'Well she doesn't have a backpack, we should be fine,'" she said, followed by laughter from the crowd.
This past weekend, Rep. Marjorie Taylor Greene (R-Ga.), another prominent Republican, tweeted that Omar and "the Jihad Squad are undeserving of an apology."
"Never apologize to Islamic terrorist sympathizers, communists, or those who fund murder with our tax dollars," Greene tweeted.
Follow VosIzNeias For Breaking News Updates