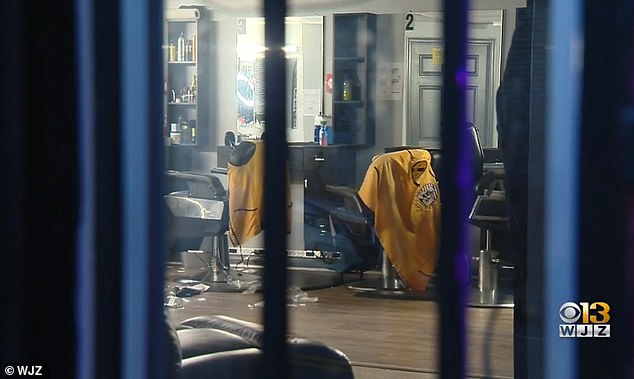 NEW YORK (VINnews) — A man entered a barber's shop in Baltimore, brandished a pistol and shot the barber to death. The man then ordered the client to leave his chair and get down. Instead, the off-duty police officer pulled out a gun and shot the shooter, 38-year-old Carlos Ortega, five times, killing him instantly, according to a report by the Baltimore Sun.
Investigators of the incident allege Ortega was also responsible for two earlier shootings that left a 44-year-old man dead and another person critically injured.
Police are trying to determine a motive linking the three shootings. The third and final shooting occurred at The Bladi Style barber shop in the 5700 block of O'Donnell St. in Baltimore's Medford neighborhood.
After Ortega allegedly committed the other two shootings Saturday, he entered the barbershop and fatally shot 33-year-old Rafael Jeffers, authorities said.
The off-duty Baltimore police sergeant was getting a haircut from the barber at about 3:16 p.m. Saturday, Baltimore Police Commissioner Harrison said. The officer, who was armed while off duty and in plain clothes, responded quickly "and with great bravery produced his firearm" and fatally shot Ortega, Police Commissioner Michael Harrison said.
https://twitter.com/TheDayumOficial/status/1461761590261424132
Shooting scene: WARNING:GRAPHIC IMAGES
Harrison said detectives linked the shooting to the two earlier incidents, but he declined to elaborate on the possible connection between them.
"We're processing three different scenes in three parts of the city," the commissioner said. "While this perpetrator has expired from his injuries, we will still need answers to these questions."
Police also said Javier Villegas Cotto, a 44-year-old man, died from a shooting in the 4600 block of Eastern Ave., near Greektown and another person was critically injured in another part of town.
"We are working to determine the connectivity, which is a likely connectivity," Harrison said during a briefing near the barber shop.
The police officer, who was not identified, was not injured, Harrison said.
Mayor Brandon Scott appeared at the briefing with Harrison, thanking the police officer.
"This is something the average person wouldn't do," Scott said. "And this is something that our officers do each and every day in the city of Baltimore."
Follow VosIzNeias For Breaking News Updates