JERUSALEM (VINnews) — A shocking video showing Israeli Arab students and MKs dancing and celebrating with Palestinian flags in the heart of Tel Aviv has caused angry responses in Israel. The controversial clip was taken at the concert of a Palestinian artist which took place Tuesday at Tel Aviv University. Students attending the concert unfurled the flags and started dancing with them. The concert was also attended by Knesset MK Sami Abu Shehadeh, a member of the Joint Arab List.
Click to get Text Message Updates right to your phone
Join our WhatsApp group
אוניברסיטת תל אביב הערב. עשרות ערבים ישראלים רוקדים באירוע עם דגלי פלסטין. בקהל נצפים: ח"כ סמי אבו שחדה וחברי בל"ד pic.twitter.com/5SiuqIHBx4

— אבי רבינא Avi Ravina (@AviRabina) November 30, 2021
In response, Jewish students filled the campus with Israeli flags the next day but the political fallout was quick to come.
Religious Zionism leader Betzalel Smotrich lambasted the government for allowing such an event to take place:
"We saw a shocking event where our enemies danced with the PLO flag in Tel Aviv University, an institution we fund with millions of shekels annually. We need to put an end to this. Ayelet Shaked is enabling the quiet conquest by the Islamic Movement of the state of Israel. You are paying a ransom to our enemies.
In 1967, Israel passed a law banning the Palestinian flag and prohibiting the production of even works of art consisting of its four colors.
Since the signing of the Oslo Accords in 1993, this prohibition has become less severe but is still sometimes enforced by police.
It is ironic to note that Tel Aviv University was built on the grounds of an abandoned Arab village- Sheikh Munis, but Google for some reason still keeps the name of the village on its maps, despite the fact that it ceased to exist over 70 years ago: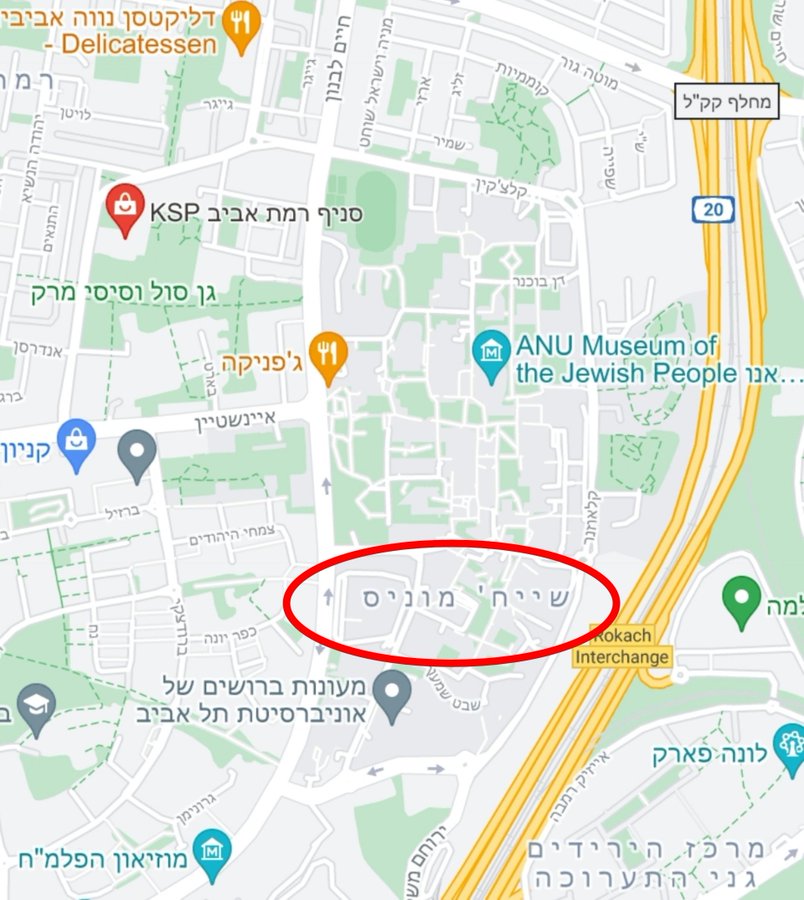 Follow VosIzNeias For Breaking News Updates