JERUSALEM (VINnews) — The case of Chaim Mizrachi, the 19-year-old innocent bystander who was brutally beaten and arrested by Israeli police in Geulah last week, continues to make headlines, but this is not the first instance where police simply snatch a convenient suspect rather than performing their duty of catching criminals and maintaining law and order.
Click to get Text Message Updates right to your phone
Join our WhatsApp group
During police activity two months ago near the Toldos Avraham Yitzchak yeshiva, police operatives suspected that a member of the yeshiva had poured a hot substance on them. In response, police raided the yeshiva and caught a student who was unconnected to the incident, pushing and shoving him as they arrested him for no reason. Fortunately the yeshiva's security cameras documented the entire event and the student was released the same day. One of the policemen involved in that violent arrest was also one of those involved in the violent arrest of Mizrachi.
את זה אתם חייבים לראות!
לפני כחודשיים המשטרה ביצעה מעצרים במאה שערים, כשעברו על יד ביהמ"ד תולדות אברהם יצחק נזרק כוס קפה על ידם, בלי לחשוב יותר מדי, השוטרים נכנסו לבית המדרש וחיפשו את מי לעצור, תפסו סתם בחור בלי שיש לו קשר לאירוע, הכו אותו באלימות ועצרו אותו על לא עוול בכפו. >>> pic.twitter.com/j5dDF1pGUH

— אריאל אלחרר (@ariel_elharar_) January 10, 2022
MK Michael Malkieli (Shas) warned that the public would not remain silent over Mizrachi's treatment. In a Knesset speech, Malkieli said that he had visited Mizrachi at his home: "He is traumatized, unsettled and crying." Malkieli attacked Public Security Minister Omer Bar Lev for not apologizing over the case: "Do, Omer Bar Lev, think that your police will do whatever they want to kids? You will see us in our thousands in the streets, you will see the more reserved public, the rabbis, you will see all of them in the streets. We won't let you abuse Chareidim."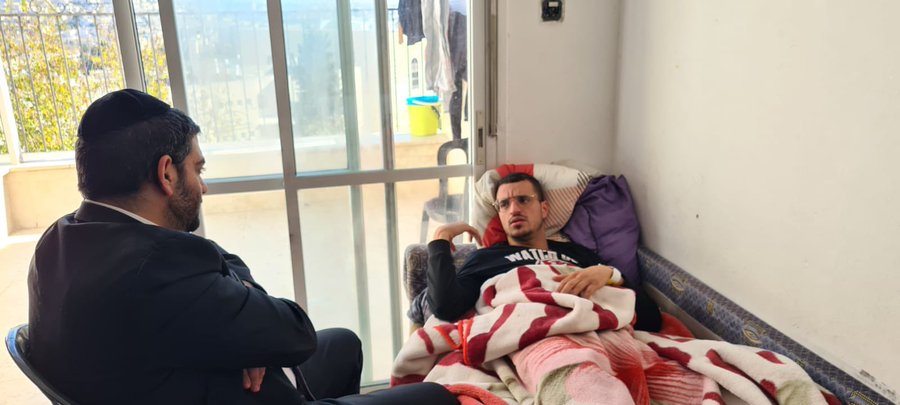 Follow VosIzNeias For Breaking News Updates