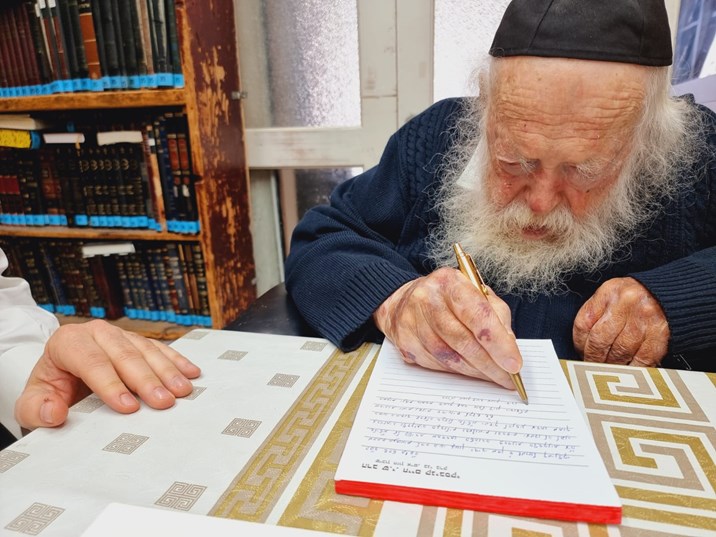 JERUSALEM (VINnews) — Rabbi Chaim Kanievski Shlita has sent a personal condolence letter to Rabbi Shmuel Kamenetsky who is sitting shiva in Philadelphia after his rebbetzin passed away this week at the age of 92.
Rabbi Chaim wrote the letter in his own handwriting and submitted it to Rabbi Yeshayahu Graucher, who travelled from Israel to the US and handed the letter personally to Rabbi Kamenetsky.
Rabbi Graucher hands letter to Rav Shmuel Kamenetsky
Rav Chaim wrote in the letter: "A letter of condolence to the Gaon, my friend, Maran Rabbi Shmuel Kamenetzky over the loss of his pure partner, the righteous Rebbetzin.
"Her many merits and acts of kindness will vouch for her before G-d so that her great husband Shlita should continue to lead his community for long and healthy years and will sanctify G-d's name.
"May G-d comfort you among the mourners of Tziyon and Yerushalayim. I write in great sorrow, his friend Chaim Kanievski."
The Rosh Yeshiva received the letter with great surprise and excitement and asked Rabbi Graucher to convey his best wishes and thanks to Rabbi Chaim.
Follow VosIzNeias For Breaking News Updates