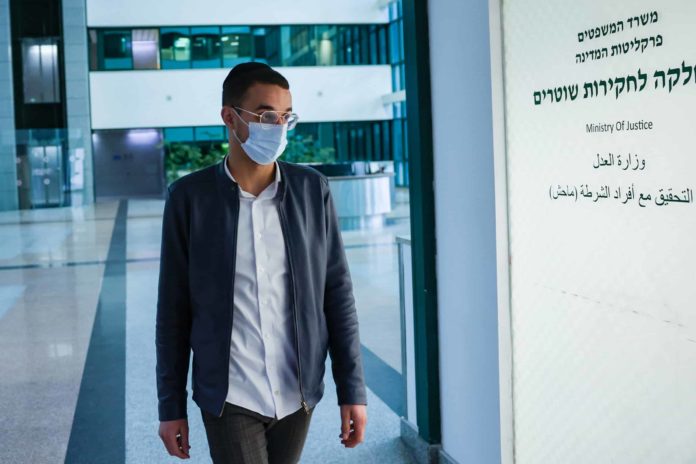 JERUSALEM (VINnews) — An embarrassing incident took place, in which the Minister in charge of the Israeli police seemed to be unaware of a well-known matter–the recent arrest and alleged beating of a Charedi.
As reported in B'Chadrei Charedim, on Monday, Minister of Public Security Omer Bar Lev was asked by a journalist what he intends to do about the case of Chaim Mizrachi. To the utter shock of those present, Bar Lev responded, "I don't know what case [you're referring to.]"
Several minutes later, after apparently speaking with his advisors, Bar Lev recalled Mr. Mizrachi.
He also posted a statement on Twitter, attempting to clarify what happened. "When I was asked now about Chaim Mizrachi, I did not immediately connect the name with the troubling incident that took place several weeks ago. However, in real time when I found out about the incident, the evidence was turned over to the Department of Police Investigations at my instruction, and an investigation was opened in a short time."
The arrest has created massive upheaval, with police being accused of severe brutality against Mr. Mizrachi, for no apparent reason other than him being Charedi. Mr. Mizrachi was injured so badly, he visited the hospital multiple times, and the Judge reprimanded the arresting detectives and ordered an investigation.
הסרטונים המזעזעים מראים שחיים מזרחי ספג חבטות קשות בראשו, הן כתוצאה ממכות אגרוף שהונחתו בפרצופו והן כתוצאה מחבטה שספג בזמן שהוטח ראשו בחוזקה על מכסה תא המטען של הניידת.

השר לבטחון פנים @omerbarlev חייב להורות על השעייה מיידית של השוטרים המעורבים באירוע עד לתום חקירת מח״ש. pic.twitter.com/1O4dj6tgoF

— עפרוני מצוייץ (@Efroni_Tweets) January 9, 2022
Follow VosIzNeias For Breaking News Updates