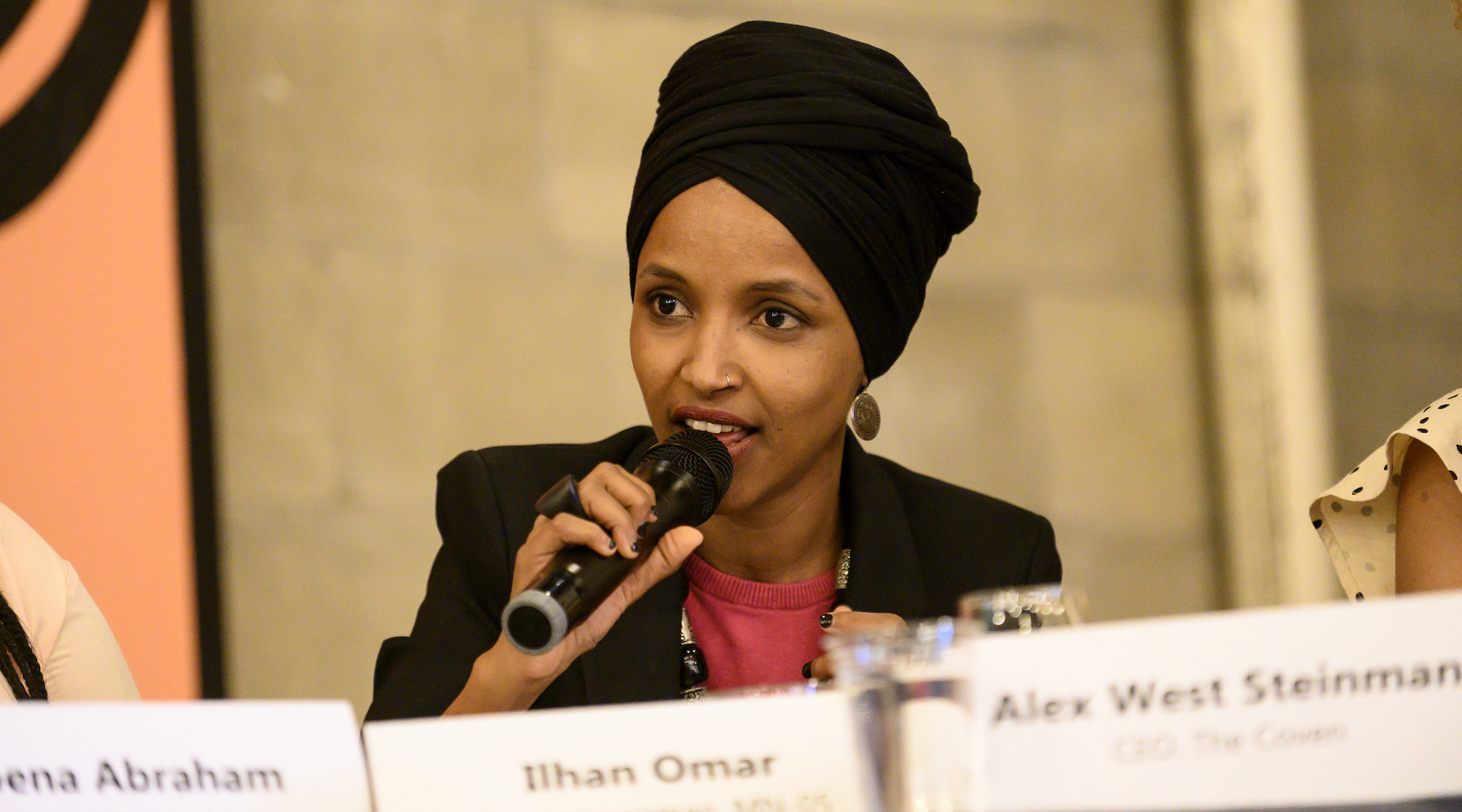 MINNEAPOLIS (Yaakov M / VINnews) Antisemite Ilhan Omar was humiliated by fellow Somalians in her home state of Minnesota.
Omar was booed at a concert over the weekend, in front of a mostly Somali crowd, with some chanting "go home" and "get out of here."
The booing took place at a Suldaan Seeraar concert. As Omar was introduced on stage with her husband, the crowd started to boo loudly.
Others on stage urged the crowd, "don't do this," yet they continued to boo Omar.
"Okay, okay, okay, okay, okay, we don't have all night," Omar said as the crowd kept booing.
The words "go home" are reminiscent of President Trump's remarks, who once told Omar and other Muslim members of Congress to go back to their home countries. (Trump was vilified by the media and labeled an Islamophobe.)
Watch Ilhan Omar get booed for a minute straight at a concert in Minnesota featuring a Somalian singer pic.twitter.com/aop1sWJSaS

— Libs of TikTok (@libsoftiktok) July 3, 2022
Follow VosIzNeias For Breaking News Updates