NEW YORK (VINnews) — In a shocking incident of gratuitous violence, a professor at the University of West Georgia has been charged with murder after he shot and killed an 18-year-old girl who was about to begin her studies at his college in the fall, according to police.
Richard Sigman, a business lecturer at the University of West Georgia, allegedly got into an argument with a man at Leopold's pizza restaurant in Carrollton late  Friday night and threatened to shoot him. Noticing that Sigman was armed, the man alerted security guards, who asked Sigman to leave the premises. Sigman stormed out and fired multiple shots into a car in the parking lot, where high school graduate Anna Jones was sitting. Jones, an apparent innocent bystander, was mortally wounded by one of the bullets.
She was rushed to hospital by friends but pronounced dead on arrival.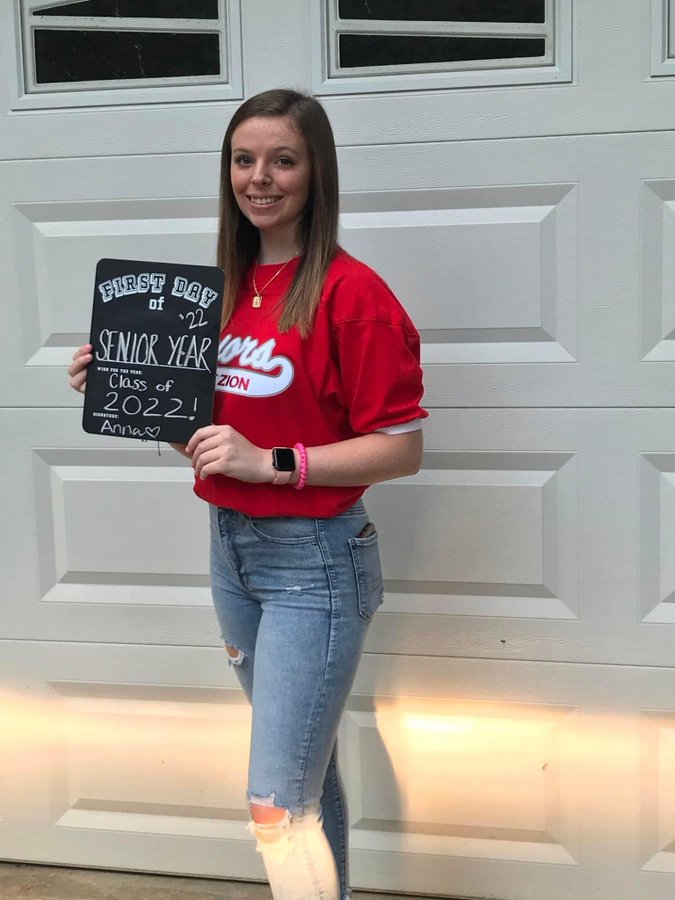 Anna Jones, murdered by professor after pizza restaurant argument
Police have yet to understand why Sigman chose to shoot into the parked vehicle but he has been arrested and charged with murder, aggravated assault in connection and illegal possession of a firearm.
Jones, who had graduated from local Mount Zion high school just weeks before her tragic death, had enrolled as an incoming freshman at the University of West Georgia.
Sigman had his contract terminated immediately by the university in the wake of the shooting, which occurred just a mile and a half from college grounds.
It is still unclear whether Sigman had opened fire in a deliberate attack on Jones or whether she was simply caught in crossfire when Sigman began firing wildly. It is not yet known if Sigman has a lawyer representing him.
The university confirmed Saturday that Jones was a student at the university poised to begin classes later this month.
'On behalf of the university, we wish to convey our deepest condolences to Anna´s family and many friends,' University of West Georgia President Dr. Brendan Kelly said in a statement to social media.
'We know this news is difficult to process and affects many members of our university community,' it went on.
'We ask that you keep Anna's family, friends, and all who have been touched by this tragedy in your thoughts during this tremendously difficult time.'
Jones was rememberred by friends as  'a beautiful, sweet soul whose smile would light up a room'.
The girl's mourning parents wrote: 'As with most parents, you never think that you will need life insurance for your child.
'This was a devastating and senseless crime that left a lot of hearts broken, a community mourning, and a family grieving.'
Georgia Senate Majority Leader Mike Dugan, whose legislative district includes Carroll County where the incident took place, said that : 'A senseless act of violence resulted in the death of Anna Jones, a Mt. Zion graduate who was attending the University of West Georgia this fall.
'I'm holding her friends and family in my thoughts and prayers — I'd ask for everyone to do the same.'
Follow VINnews for Breaking News Updates