JERUSALEM (VINnews) — In an amazing archaeological discovery at the site of ancient Shilo, five totally intact storage jars were discovered in line with one another. The pitchers date from the Talmudic period 2000 years ago and are evidence of a Jewish inhabitance in the region during this period.
Join our WhatsApp group
The pitchers are part of some 100 unusual finds at a new archaeological dig at the site over the past year, led by Dr. Reut Ben-Aryeh, herself a resident of Shilo. The storage jars were found under a floor, apparently to maintain their contents in cool conditions.
The Binyamin regional council said that the new dig seeks to find the walls and entrances to the city in ancient times. The archaeologists dug on the southern side of the mountain and discovered layers from all the periods of activity at the site, from the Bronze age until the Ottoman period. Previously a Danish delegation had succeeded in the 20th century in revealing the Canaanite wall of the ancient city.
During the dig archaeologists found coins, a key which apparently served for opening trunks and a dice for games similar to those used in modern times. The items were displayed at the Shiloh conference which marked a hundred years since the first archaeological excavations at the site.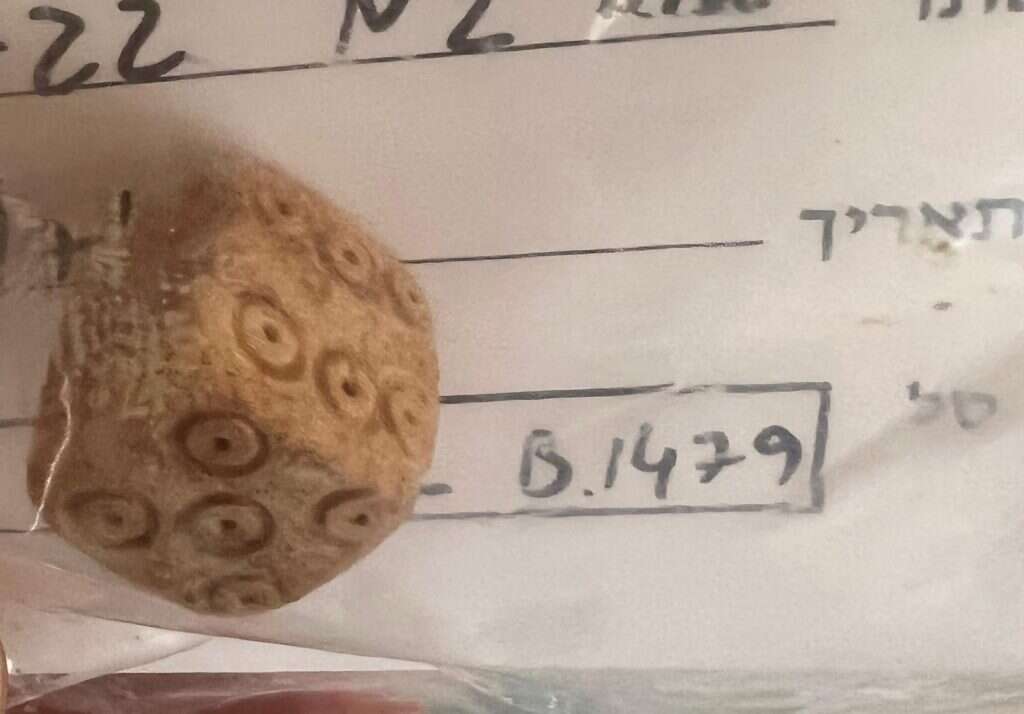 Playing dice found at site
The Binyamin regional council funds the site, which sees more visitors every year.
Regional leader Yisrael Gantz said that "we have succeeded in revealing finds which testify to our connection to Judea, Samaria and the entire country. There is nothing more moving than understanding how we are continuing herre the life of our forefathers. This is the eternal story of the Jewish nation and gives us strength to go on."
Follow VosIzNeias For Breaking News Updates