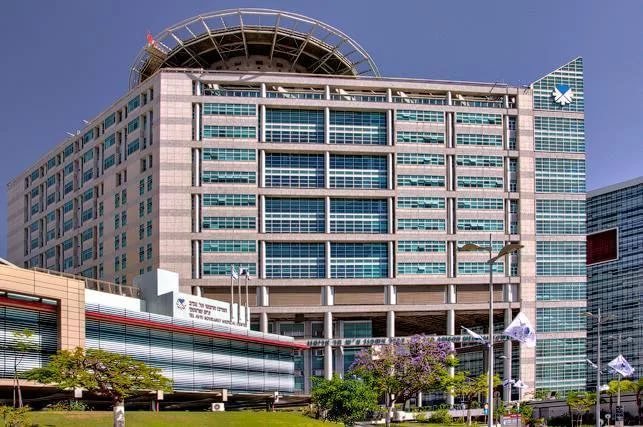 JERUSALEM (VINnews) — A young nurse from Bnei Brak arrived Monday morning at the Ichilov hospital for an interview at the operating room. As she entered the room she sensed the hostility towards her over her chareidi appearance. "Where are you from?" asked the interviewer. When she said that she is from Bnei Brak, the interviewer retorted that "that will not be suitable for us, you'll want to have more children."
The woman was shocked. She had never experienced such a humiliating racist attack against her. The interviewer had illegally referred to her family situation, a personal issue, and had even said that "you won't be satisfied with the number of children you have" in an attempt to claim that she wouldn't be suitable for the work hours at the operating room. The interviewee responded by saying "are there no other women with children at the operating room?" and was told that "it's not the same thing."
The interviewer continued to treat her with contempt, asking her why she wanted to work at Ichilov hospital: "You have hospitals for religious people like Maayanei Hayeshua, why don't you work there?" The young nurse responded that she had seen a job opening and applied for it. The interviewer then called her supervisor and complained that she had sent her "some religious woman" and said that it was unsuitable. In this way the humiliating job interview ended.
The young woman decided not to remain silent and called the hospital administration who promised to investigate the matter. Later the supervisor called and apologized in the name of the hospital, claiming that she had not intended to cause harm and offered her an interview for another department at the hospital.
The woman said that she doesn't know if she could work in a place which humiliated her so grievously. She added that steps must be taken that such incidents will not occur in the future and stated that she is considering suing the hospital over her experience.
The hospital responded by stating that "in the operating theatre as in all departments in our medical center, the staff is comprised of all elements of Israeli society including religious and chareidi members. The supervising nurse asked as with every candidate about the interviewee's family status and availability for extra hours. It is our understanding, as the candidate herself said, that the character and demands of the work do not correspond with the availability and willingness of the candidate. The candidate is invited to apply whn other positions become available and can maintain contact with the nursing administration to be notified of available positions."
In the wake of the publication of the incident by B'Chadrei Chareidim, other chareidi nurses described similar humiliating experiences when trying to find employment. Professor Gimzu who directs the Ichilov hospital, ordered the nursing administration to grant the woman another interview and offer her work which would suit her but the woman was still not mollified by the offer.
Follow VosIzNeias For Breaking News Updates