JERUSALEM (VINnews) — The Shaarei Tzedek hospital reported Monday morning that the two seriously injured victims of the David's Tomb terror attack Saturday night are now stabilized and their condition is improving. Currently the two, who are sedated and respirated in the ICU, are out of danger.
Dr. Alona Bin Nun, director of the neonatal ICU at Shaarei Tzedek referred to the condition of the baby who was born prematurely in an emergency operation and said that "the baby requires significant respiratory assistance and is not yet out of danger. We are treating it intensively. The time of birth and what occurs after birth are critical points and at those points he suffered from low blood pressure."
The Hadassah medical center reported that two of the injured are still hospitalized. 19-year-old Elazar was injured from gunshot wounds to the shoulder, the same place where his brother was injured. He is in light condition, suffering from a fracture and is being treated in the orthopedic department. He met up with his brother yesterday at the Hadassah – Har Hatzofim hospital.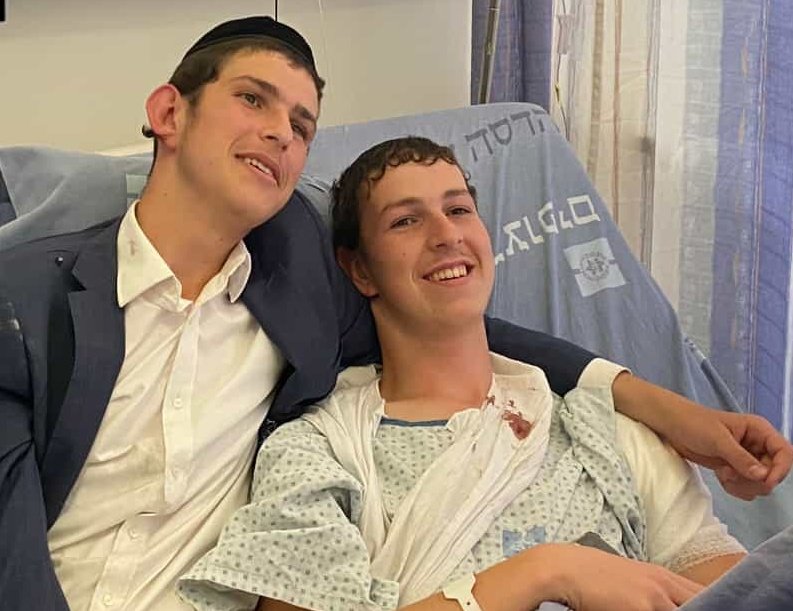 In Hadassah-Ein Kerem a 20-year-old is hospitalized in moderate condition and is fully conscious. He suffered from gunshot wounds to the neck and hand and requires significant recuperation.
The public is asked to pray for Yehoshua Hersh ben Sarah (Glick) and his son Baruch Bendet ben Chana Gittel, who are Satmar chasidim from Williamsburg visiting Israel, and for the recovery of Liba Ahuva Bas Rivka Breindel and her premature baby boy born in emergency surgery.
Follow VosIzNeias For Breaking News Updates