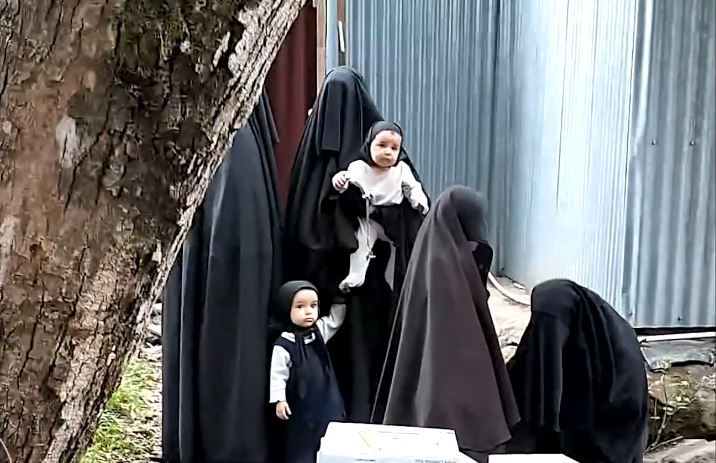 NEW YORK (VINnews) — Mexican authorities raided a compound of the Lev Tahor cult along the Guatemalan border on Friday, rescuing a three-year-old Israeli boy whose father had escaped the cult years ago, according to a report by the Israeli foreign ministry Tuesday.
The raid was carried out at the city of Tapachula in southeast Mexico and involved dozens of local law enforcement and welfare workers. It was approved after an investigation by Mexican authorities found evidence of cult members being involved in human trafficking, rape, drug trafficking and other serious offenses.
A private Israeli team hired by relatives of some of the cult members stood by, as well as Israeli consul Lior Batzov, who was sent to the site to make sure that cult members were not treated with violence and that children would not be separated from their parents.
In the raid, 26 members of the cult were detained including a number of leaders, although a number of members of the cult had apparently left previously. Most of the group have Israeli passports and it is believed that Mexico intends to deport them to Israel, although attempts are being made to persuade them to return to Israel voluntarily. Other members of the cult will be transferred to other countries where they originate from.
The Israeli foreign ministry said that the detainees are being held in clean rooms and have received kosher food for the duration of their custody.
One member of the group, the three-year-old son of Yisrael Amir, who escaped from the cult over two years ago and has been trying to rescue his son ever since, was sent to Israel immediately, where he was reunited with his father Tuesday.
"Now I can start building my new life as a young father in Israel," Amir said in an interview with Uvda, an Israeli investigative and current affairs program on Channel 12.
"Ever since I managed to escape I had one dream — saving my son from the nightmare of living in the cult," he added.
"When I was a teenager in the cult I was always told to cancel myself, that I was worth nothing. They took my childhood away from me, my friends, my family, and basically all I had. But one thing they could not steal from me — my choice of a better life, to not take for granted what others chose for me," he wrote in a February facebook post.
The Lev Tahor group has been described as a cult and as the "Jewish Taliban," as women and girls older than 3 are required to dress in long black robes covering their entire body, including their faces in most cases. The men spend most of their days in prayer and studying specific portions of the Torah. The group adheres to an extreme reading of kosher dietary laws.
Earlier this month, three members of the cult were sentenced by a US federal court for their role in a 2018 kidnapping, part of a case that has already led to the group's unraveling and seen most of its leadership hauled away to prison.
Follow VosIzNeias For Breaking News Updates