JERUSALEM (VINnews) — Israel is experiencing one of the dryest winters in recent years, with precipitation at the end of January at less than 60% of annual levels. Worried farmers from religious Kibbutzim and Moshavim initiated a special prayer assembly at the Kotel Sunday to pray for rain for their parched fields.
The assembly took place during the afternoon and the Eda Charedis also joined the farmers in prayers and even called on the public to start saying the Anenu Bore Olam prayer which is said during times of drought.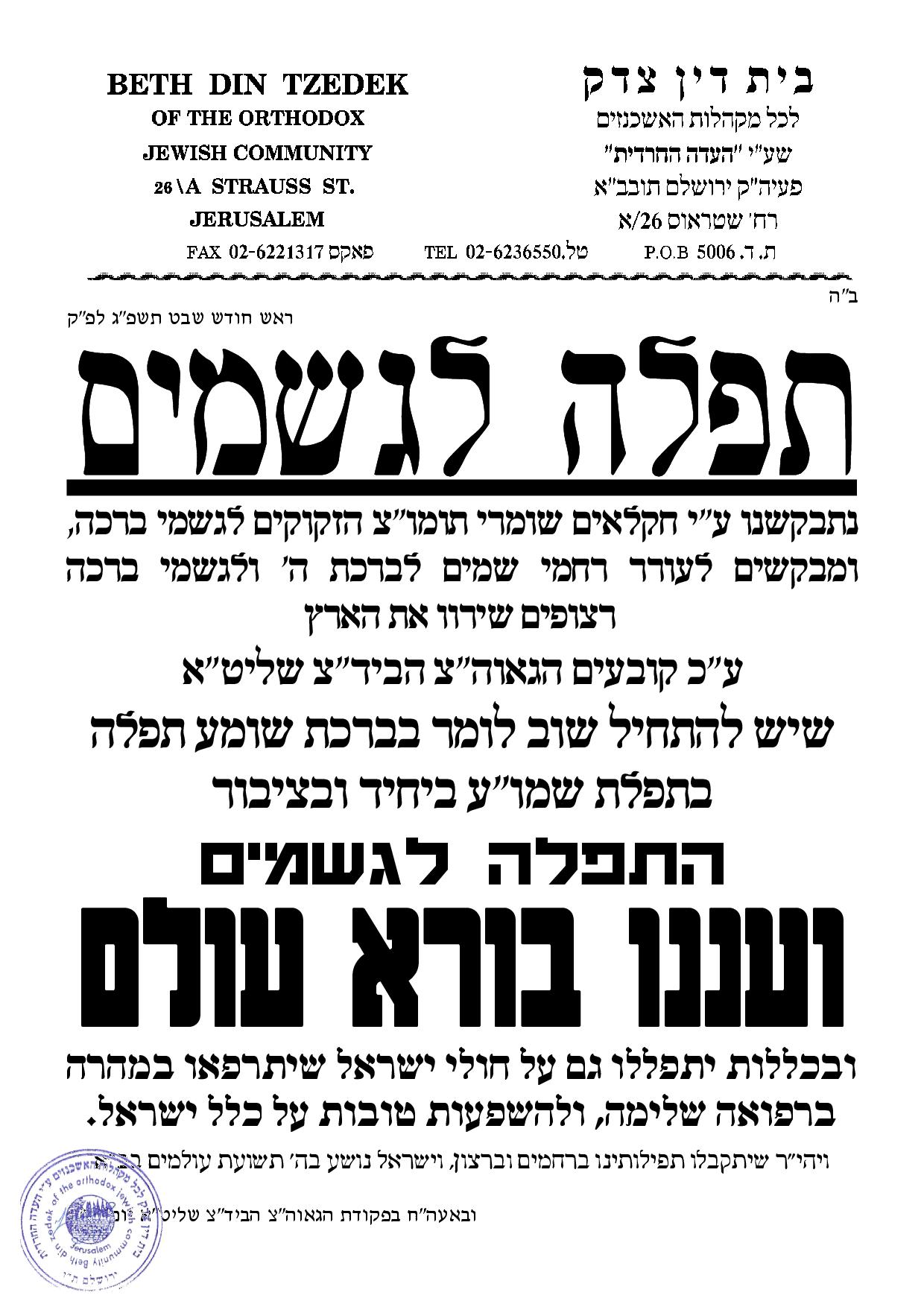 In 2020 and 2022 the Israeli chief rabbinate organized prayer assemblies due to what was perceived to be a drought, but both winters brought significant amounts of rain during the later winter months. This year the rabbinate has yet to organize any assemblies but the farmers are already bemoaning their difficult situation.
One farmer said that "this year there was little rain, there are places in the northern Negev and the Bet Shean valley which almost no precipitation and in the Golan the situation is similar."
The main crop affected by this is wheat, which requires a lot of water. In some cases farmers who sowed wheat found that the crops had died for lack of rainfall. The farmer concluded that "we need a lot of rain now."
Follow VosIzNeias For Breaking News Updates