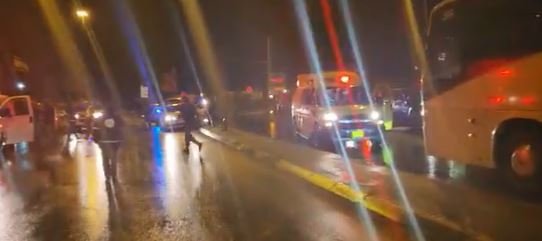 JERUSALEM (VINnews) — Two Israelis were injured on Tuesday in a car ramming attack. The incident took place at the Tapuah Junction in the West Bank.
The Rescuers Without Borders emergency service says its medics are treating two people, both of which are conscious. It lists their conditions as light and moderate.
According to the report, the vehicle fled the scene after the attack.
The IDF described the incident as a suspected ramming attack, and did not provide further details at this time.
Footage from the scene of the suspected ramming attack at the Tapuach Junction. pic.twitter.com/UuJIqV1ub9

— Emanuel (Mannie) Fabian (@manniefabian) January 31, 2023
Follow VINnews for Breaking News Updates