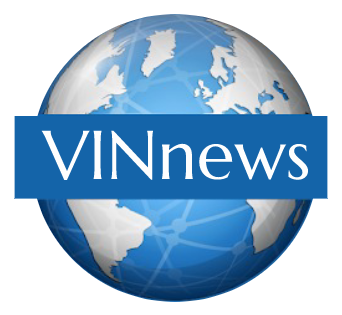 NEW YORK (VINnews) — To our surprise and dismay, the VIN News Instagram account has been suspended for no apparent reason.
It is our belief that our account was singled out because we operate a popular Jewish website. In addition, we report stories in a fair, balanced, unbiased way, in which we frequently call out the leftist anti-Jewish media, such as the NY Times and others, while we staunchly support Jewish causes and Israel.
As such, it is not surprising that woke social media companies may consider us a threat to their radical agenda.
We checked the most recent posts which we released prior to the suspension:
Republicans call for suspension of Al Jazeera press credentials
Statement from the Turkish Interior Minister to US Ambassador
US govt discovers Chinese spy balloon
China claims that spy balloon is really a weather balloon
Trump says Ukraine war could be over in 24 hours
Clip of White House press secretary KJP
Clip of liberal Jewish Democrat defending Ilhan Omar
Clip of KJP defending Ilhan Omar
As you can see, none of these posts (nor the ones prior) warrant a suspension, flag, or even a warning. The most plausible explanation for the suspension, in our opinion, is that Instagram has a problem with Jewish websites, and possibly Jews in general.
Whatever the case, it is unconscionable that our popular and valuable platform could be arbitrarily suspended at the whim of some random anonymous executive in Silicon Valley.
Our audience relies on our social media to know what is happening in the Jewish world. Many of our stories, images, video clips and other posts are exclusive, and not covered by our competitors, let alone the mainstream media.
The notion that Instagram could prevent hundreds of thousands of readers from seeing our news clips and other current events, as well as relevant ads and promitions, is simply terrifying.
This is a difficult but important lesson for all of us. Even a fair and honest news agency can be targeted and shut down with no advance warning, because a random unknown employee with a gripe or agenda decided to do so. Scary.
We call on Instagram to retract this heinous decision immediately and investigate how it could possibly happen in the first place. If there is indeed bias or antisemitism involved (as we suspect), it is incumbent upon them to terminate the employee(s) responsible.
In addition, it would be more than appropriate to issue an apology, not only to us but to our many readers and followers who deserve far better treatment and appreciation.
This is not about VIN news. This is about our audience, the many people who rely on us to deliver the Jewish news and information that is simply not available on any other platform.
We urge all readers to please email [email protected] and ask them to reinstate the VINnews (Vosizneias) account asap. Thank you.
Follow VosIzNeias For Breaking News Updates