JERUSALEM (VINnews) — In dramatic footage from the Turkish towns devastated by Sunday night's earthquake, IDF search and rescue personnel from the 150-man delegation named "Olive Branches" which arrived Tuesday can be seen assisting and rescuing victims from the rubble of collapsed buildings.
The search and rescue teams used all the technological means at their disposal to locate and assist those who are buried under the buildings. In one instance, after a 4.5 hour complex operation, the team succeeded in successfully extricating a young woman from under the rubble. The woman was in good condition, suffering only from a broken pelvis.
Israel rescues people in Turkey right now @IDF pic.twitter.com/L11cSIouFy

— יענקי פרבר | Yanki Farber (@yankihebrew) February 7, 2023
https://twitter.com/emilykschrader/status/1623224112653934593
Upon arrival to Turkey, the first thing the IDF delegation did, while waiting for the order to move into the crisis zone, was to pray. My kind of Jewish army.

Get instant alerts on my Telegram channel here:https://t.co/82dxW6GDVp pic.twitter.com/7xbgXmi5cT

— Documenting Israel (@israelmuse) February 7, 2023
In another instance, a 50-year-old woman named Aysha was rescued by the Israeli delegation after a 14-hour rescue operation in which the delegation worked non-stop without access to electricity and in freezing temperatures. Aysha whispered "thank you" to her rescuers as she was extricated from the rubble, suffering from hypothermia after she survived days underground in a thin pair of pajamas. She was later taken to the hospital for further care.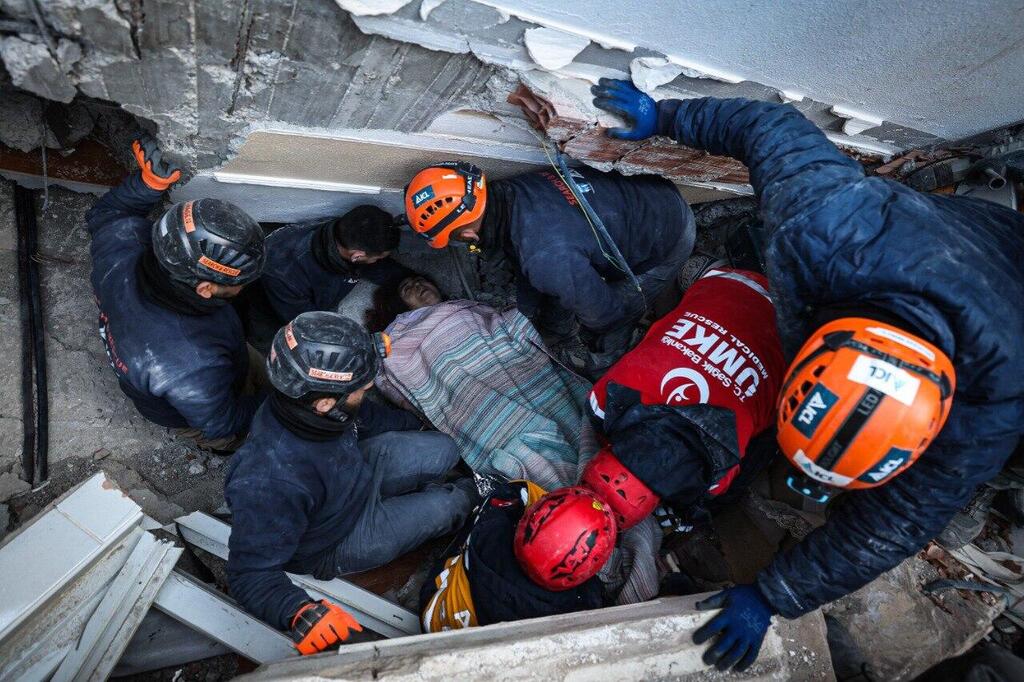 Follow VosIzNeias For Breaking News Updates