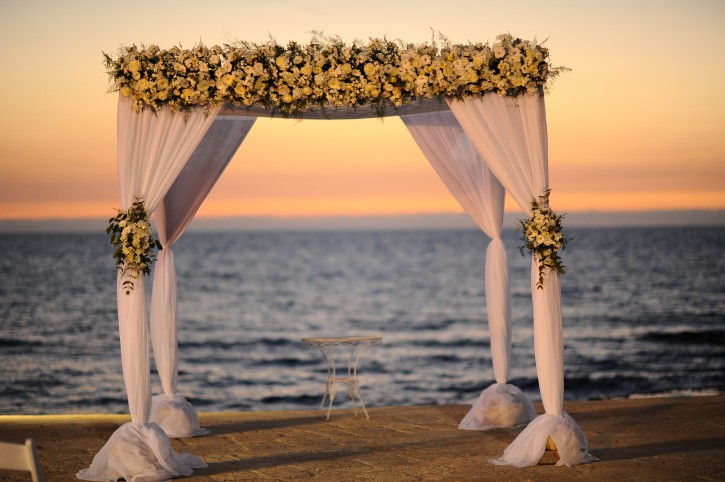 JERUSALEM (VINnews) —In a controversial decision which infuriated the religious establishment, the Israeli Supreme Court ruled Tuesday that the Interior Ministry is obligated to register as married couples who wed in online civil ceremonies through the US state of Utah. This would provide for the first time a legal civil marriage option for Israelis without leaving the country.
The court ruled that the Population and Immigration Authority had no legal right to refuse to register such marriages, since its only task is to register valid legal marriage documents and not to delve into complex legal questions.
Israeli couples first began to use Utah's online civil marriage services in 2020 during the COVID-19 pandemic when they could not travel abroad for civil ceremonies, which are not available in Israel.
Then-interior minister Aryeh Deri ordered the Population and Immigration Authority to suspend the registration of such marriages, an order upheld by Deri's successor Ayelet Shaked, but several couples petitioned the courts against the decision.
Some 1,200 couples have married in Utah's online civil marriages since 2020.
Yisrael Beytenu leader Avigdor Liberman welcomes the ruling, saying it was "good that the Supreme Court stood up to the religious coercion of Deri and his friends who are trying to lead us to a state of religious law."
However Shas MK Moshe Arbel of Shas slammed the decision, stating that it demonstrates the need to push through the government's radical judicial overhaul agenda.
"The Supreme Court's recognition on Purim of civil marriages performed over the Zoom app is a sad joke at the expense of all of Israel's religious and traditional citizens, and expresses more than anything the desire to advance the values of a cosmopolitan democracy and erase the Jewish identity of the state," said Arbel.
Follow VosIzNeias For Breaking News Updates