JERUSALEM (VINnews) — A London business fair had an unusual look this week, as it was comprised of 21 chareidi start-up entrepeneurs from Israel looking to scale up their companies at the Bizlabs "scalerator" program, according to a Jerusalem Post report.
"Scaling" is the process of growing exponentially and getting a maximum profit with more or less the same investments. Usually, a scaling startup has already passed through the growth stage and is ready to increase its number of customers and revenue without significant additional expenses.
The startups presented at the Bizlabs fair included an AI program designed to help readers challenged with dyslexia and another that reuses baby bottles to help hospitalized premature newborns.
Avraham Sheinfeld, CEO of Novotalk, a 24/7 speech therapy service to help those with speech disorders, based on a real-life training platform that allows users to sign up and undergo therapy whenever they want, expressed excitement about presenting at the London event.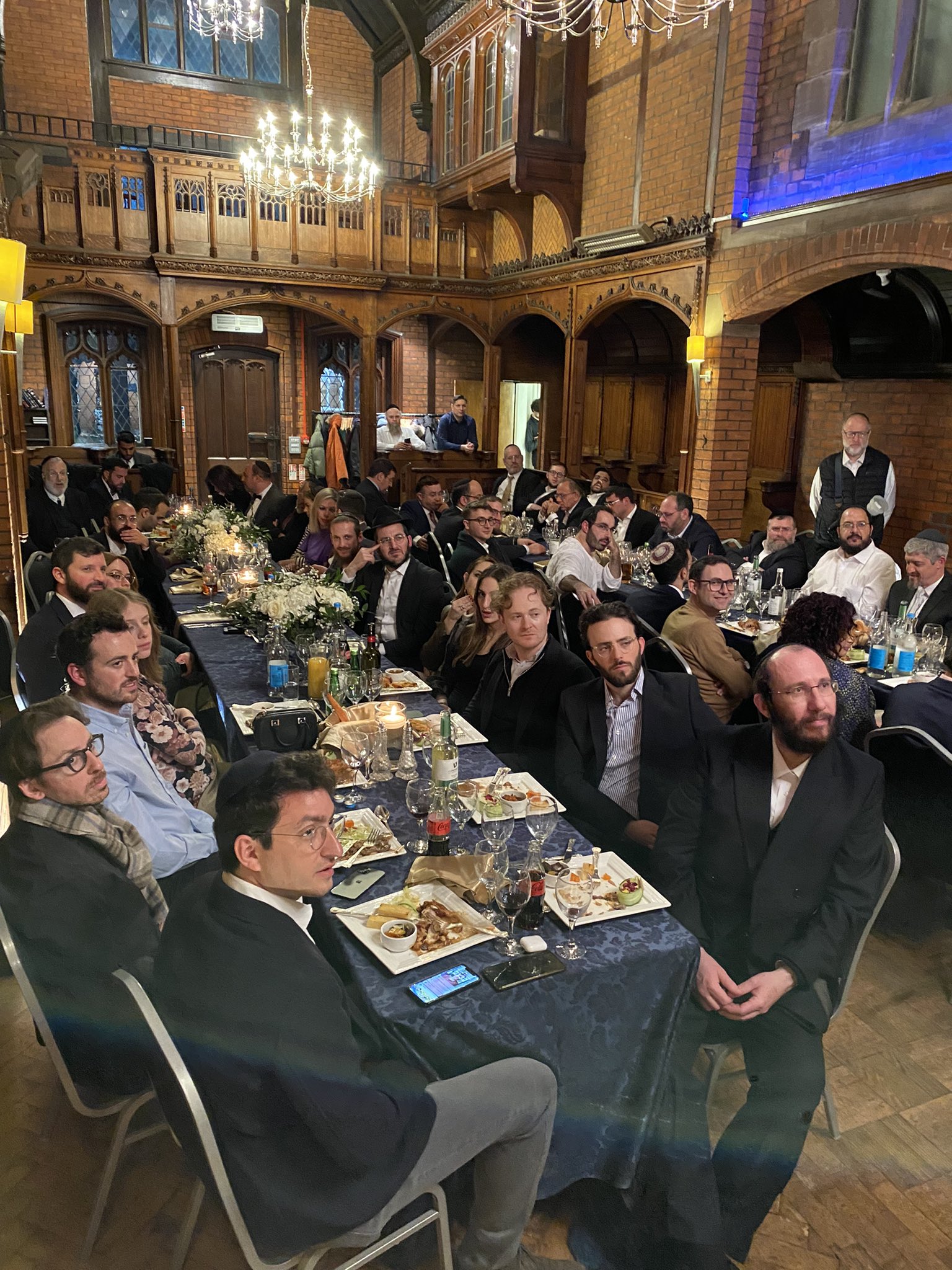 Chareidi entrepeneurs with potential British investors at London Bizlabs exhibition
"There are many challenges facing chareidi entrepreneurs, such as understanding the required product, exposure to investors, language barriers, and much more," Sheinfeld said. "The BizLabs roadshow to provide us with help, network opportunities, training, and personal mentors, all the while catering for our religious needs. From this London event, we expect more exposure to quality audiences, and of course collaborations from the UK, which is certainly exciting."
Other companies included CyWat, which has developed a platform for real-time water quality and safety monitoring and Shenanli, an ed-tech company that provides an interactive reader which allows books and articles to be read aloud and presented to a listener, acting as a digital tutor.
Motti Eichler, who runs Achim Global, an entrepreneurship training initiative based in Bnei Brak and Jerusalem for Haredi entrepreneurs, echoed the anticipation.
"It is remarkable to be a part of this London roadshow, witnessing start-ups that we have supported connecting to UK VCs, potential investors, and businesses," he said. "Our goal with Bizlabs is to be the leading platform in Israel to advance and grow startups from within the Charedi community, and this event in London has certainly helped."
During a dinner taking place at the fair, the chareidi participants met Jerusalem mayor Moshe Leon, who congratulated them and promised to broaden the Jerusalem municipality's participation in programs to advance chareidi employment.
Follow VosIzNeias For Breaking News Updates