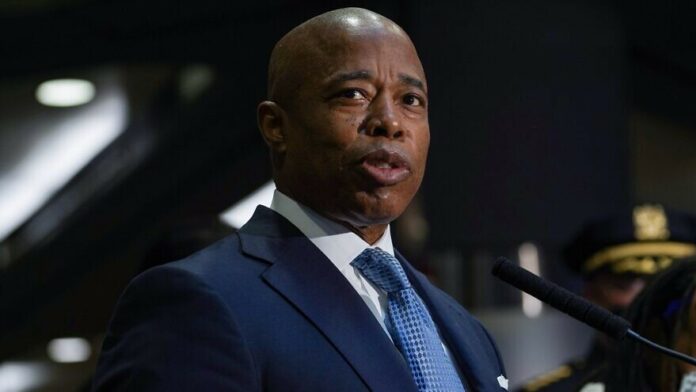 NEW YORK (VINnews) — At a stunning press conference Thursday, Mayor Eric Adams attempted to defend his decision to send hundreds of illegals to suburban Rockland county.
Join our WhatsApp group
Subscribe to our Daily Roundup Email
He claimed that he is somehow not a hypocrite for busing illegals to a place where they are not welcome, after months of whining about Texas and Florida doing the exact same thing.
Adams also slammed Rockland County Executive Ed Day, calling him antisemitic and racist, but did not bring any proof to back up his startling allegations.
NYC Mayor Eric Adams (D) hits Rockland County Exec. Ed Day (R) for his response to NYC trying to send migrants to his county:

"This guy has a record of being antisemitic, his racist comments. His thoughts, and how he's responded to this, really, it shows a lack of leadership." pic.twitter.com/avl8xP9Cbh

— The Recount (@therecount) May 11, 2023
Follow VINnews for Breaking News Updates