JERUSALEM (VINnews) — The judicial reforms proposed in Israel have served as a convenient excuse to attack chareidim, who are perceived as supporters and beneficiaries of such moves. However the current budgetary allocations have stoked the fuel of the anti-chareidi elements in Israel and have led to almost unprecedented incitement against the entire community, amid accusations that they are "robbing the public coffers."
The tone of the rhetoric has anti-semitic undertones, as witnessed in Tuesday's demonstration outside the home of Construction Minister Yitzchak Goldknopf in which protesters poured 200 NIS bills on the ground to portray the minister as stealing public resources.
At the same demonstration, Bar Ilan Professor of Economics Elise Brezis screamed at a chareidi that "You're not Jewish, you're a cult". When asked why she had made such an accusation, she said that the chareidim don't maintain Bein Adam L'Chaveiro, and don't enlist in the army. Ironically Brezis herself never served in the army and the chareidi she spoke to had done three years of army service, was an electrical engineer and supports 27 secular families- leaving her with no response other than: "You're not typical."
ארגון 'אחים לנשק' הזמין את פרופ' אליס ברזיס להפגנה נגד החרדים והשר גולדקנופף. מדוע דווקא אותה? כי היא מתעבת חרדים. היא סבורה שהם אינם יהודים כלשונה, ומדובר בכת. האירוניה: בהפגנת המחאה הם נפלו על חרדי שהתגייס לצבא. אירוניה נוספת: פרופ' ברזיס *לא עשתה* צבא או שירות לאומי >> pic.twitter.com/D6GoTSgFWI

— ישי פרידמן (@IshayFridman) May 17, 2023
A scurrilous caricature which appeared in Haaretz Tuesday could have easily passed for an anti-semitic diatribe elsewhere in the world. The caricature, penned by Amos Biderman, portrays chareidi Knesset members carrying stackfuls of money away from the safe as Netanyahu, wearing a shirt labelled "security" tells them that "there's more". Goldknopf can be seen carrying a Louis Vuitton suitcase with the money inside.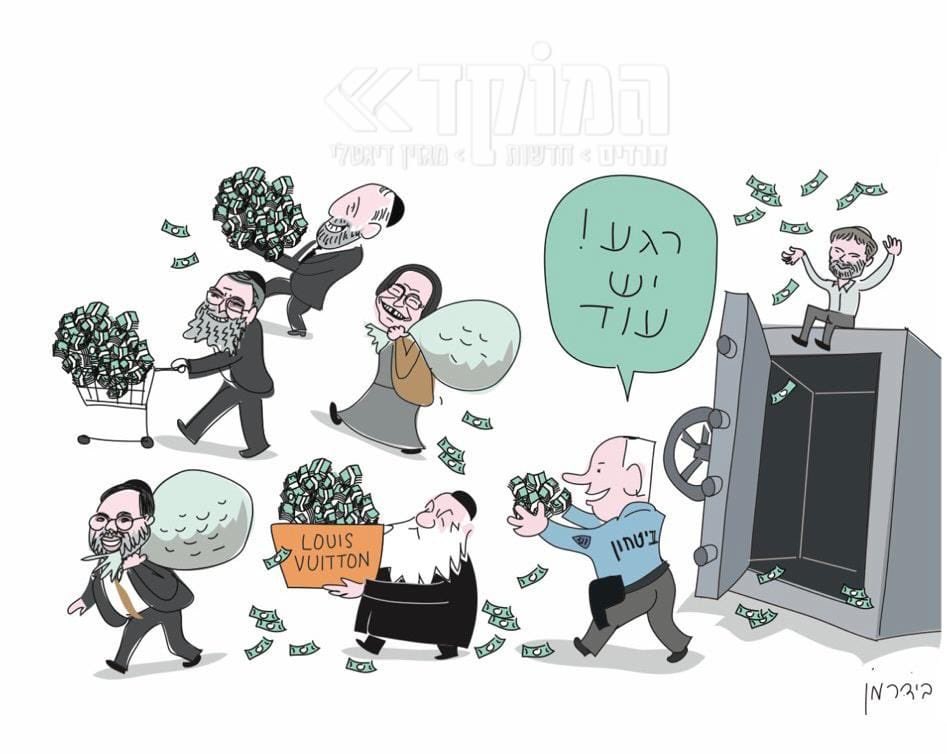 Other caricatures appearing in media sites portrayed the government members as thieves. In a play on words, a caricature condemned "Ali Bibi and the 64 thieves" for pilfering the treasury.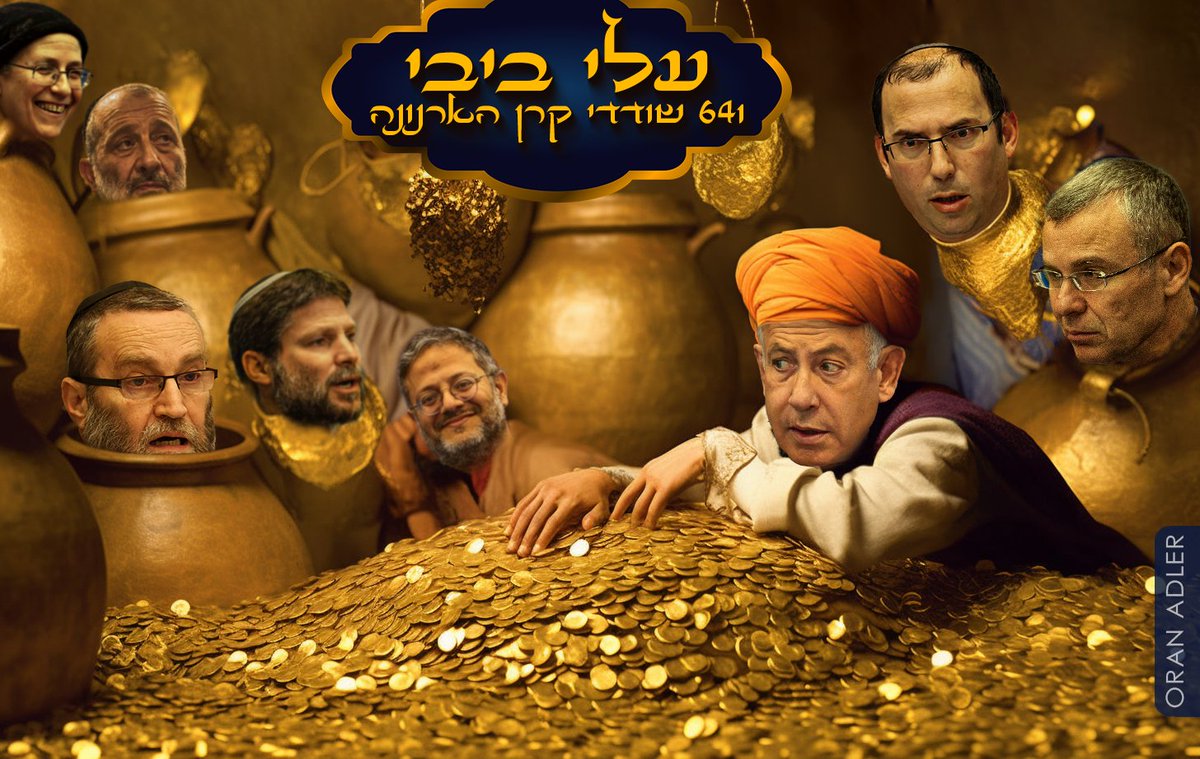 The incitement has spawned additional demonstrations against chareidim, including one scheduled for Wednesday evening in which protesters will march towards Bnei Brak to protest chareidi allocations. In a play on a popular chasidic story about the Shpoler Zeide, the protesters entitled their demonstration: "This is not Moshke,{Moshe Gafni], this is the Poritz"
Chareidi journalist Yaki Adamker, horrified by the shrill anti-chareidi rhetoric, said on Channel 14 that politicians like Gantz and Lapid who remain silent and do not protest the incitement "could be responsible for the harming and even murder of chareidim in the streets."
Follow VosIzNeias For Breaking News Updates