JERUSALEM (VINnews) — For the second time in a month, protesters targeted Bnei Brak for demonstrations. The previous demonstration decried the lack of conscription to the IDF but the current protest claimed that the chareidi community is "stealing public money" due to the budget allocations being granted to it.
However, just as on the previous occasion chareidim were not tempted to argue with protesters, preferring to greet them with food and smiles, the same tactic appears to have been present on Wednesday night [despite people quipping that: 'They chose the wrong night this time, since the cholent is there on Thursday nights].
היום הזה הולך להיות עם המון הסתה וליבוי אש על ידי אלו שמרוויחים קריירה וכיסא בזכות הפילוג הזה, אבל את המציאות לא תצליחו לשנות: רוב רובו של הערב היה מכיל, סובלני, ומכבד. דווקא מתוך בני ברק, ירדו משפחות, דיברו שעות והבינו אחד את השני וגם אם לא הסכימו התחבקו בסוף וברכו לשלום. זה… pic.twitter.com/NHHkfCB4wU

— daniel amram – דניאל עמרם (@danielamram3) May 18, 2023
There were sporadic unpleasant incidents, including one protester who appeared to physically assault a chareidi youth, but in general the atmosphere was cordial and many people greeted each other warmly with hugs. Some secular elements even came to express solidarity with the chareidim against the protest.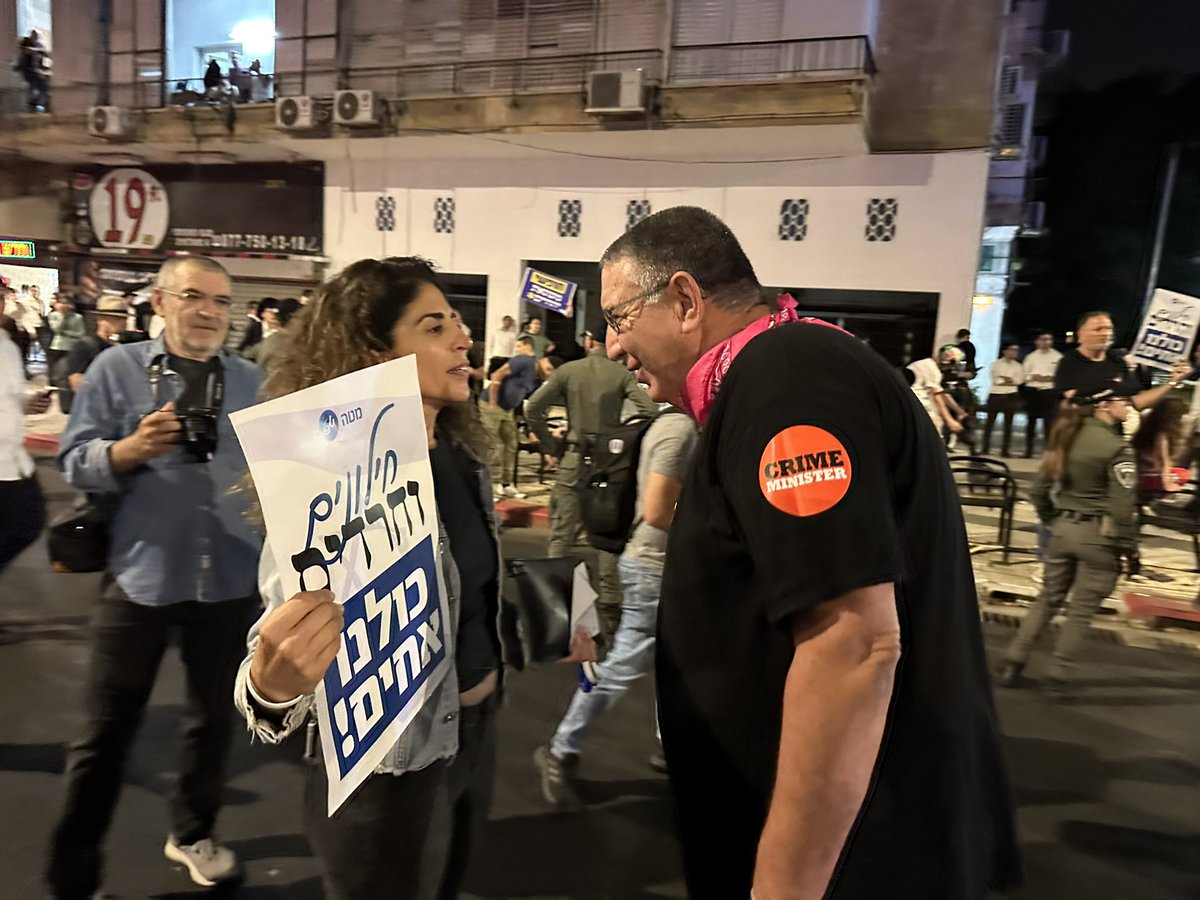 https://twitter.com/danielamram3/status/1658905666558337043
Bnei Brak citizens on the route of the protest set up tables with food and drink for the protesters (estimated at between 5-10 thousand) and they were happy to enjoy the hospitality of the city's chareidi population.
Follow VosIzNeias For Breaking News Updates