JERUSALEM (VINnews) — In a miraculous deliverance which occurred in the Southern Hevron hills community of Tene-Omarim on Shavuos, a terrorist who had succeeded in penetrating into the community and reaching the local shul was eliminated by one of the local residents after he attempted to stab a number of them.
Surveillance footage of the incident taken by security cameras shows the terrorist wriggling under the gated entry of the community and strolling down the road, even passing a playground with children playing until he reached the shul where he was eliminated.
Terrorist crawls under gate
The attack occurred early on Shavuos morning and the community, which numbers about 1000 residents, was told to enter their homes and lock all doors. As the terrorist approached the shul, he brandished a knife and tried to stab residents but was eliminated by a member of the security patrol.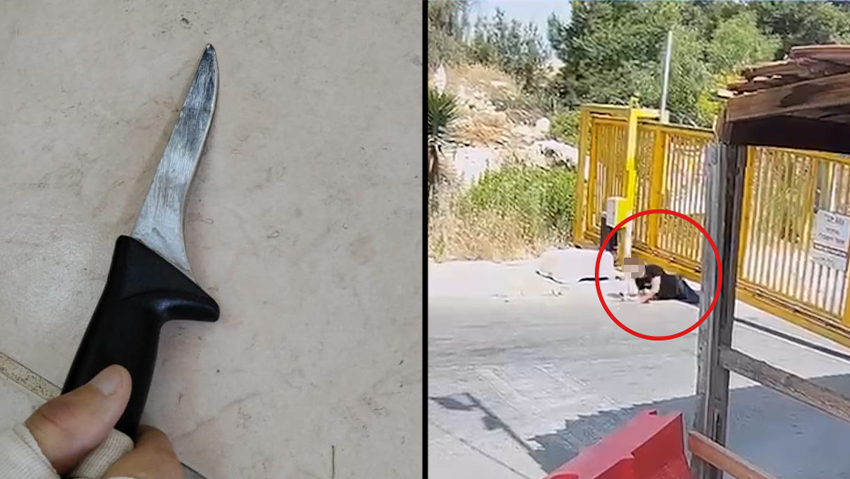 Follow VINnews for Breaking News Updates