Bestselling parenting book "Raising a Loving Family — Essential guidance from the talks and wisdom of Rabbi Shimon Russell" recently written and published by Zalman Goldstein, was chosen as the Gold winner among the finalists in the category of Psychology at the 35th annual Benjamin Franklin Awards ceremony on May 5th in California. One of the highest national honors for independent publishers in the United States, the prestigious award recognizes leading books across the marketplace by highlighting the best titles and trends in major publishing categories each year. Judged by more than 150 secular librarians, booksellers, design, and editorial experts, who this year weighed and evaluated more than 1,800 submissions in over 50 categories, the winners are books that exemplify professional standards, high-quality content, and innovative design.
Already a Benjamin Franklin Award Gold winner for his bestselling books "Talking Divorce"($24.95, ISBN 978-1891293535), "Going Kosher in 30 Days!" ($22.95, ISBN 978-1891293238), and a four-time Silver winner for his other popular titles, "The Sultan's Trap" ($19.95, ISBN 978-1891293641), "Jewish Living Simply Explained" ($19.95, ISBN 978-1891293290), "The Silly World of Chelm" ($24.95, ISBN 978-1891293047), and "Abi Gezunt!" ($12.95, ISBN 9781891293023), Goldstein is no stranger to acclaim for his works.
"It's truly a delight to be part of the kiddush Hashem of having another of our titles nominated as top among so many secular submissions," said Goldstein, who over the past 25 years has independently published over a dozen bestselling titles in areas of Jewish interest. "I hope that the publicity of being nominated for this award helps raise awareness about the important topics the book raises and discusses, and also encourages others to write and publish on meaningful topics as well."
Raising a Loving Family ($29.95, ISBN 978-1891293320, distributed by Feldheim Publishers) is a practical, down-to-earth parenting book that has catapulted to becoming the top parenting book of the year and has already been reprinted to meet growing demand. Drawn from more than 30 years of research, talks, and wisdom of the world-renowned parenting, marriage, and educational expert Rabbi Shimon Russell, LCSW, it's a rich repository of foundational parenting psychology and practical down-to-earth guidance that helps set parents on the path to creating loving and enduring bonds with their children. Applicable for those parenting all ages and stages, it helps parents navigate the challenges of raising children in today's turbulent times, maintain clear emotions and sound reasoning when their family needs them most, and create a deeply loving marriage from which to do so. Vignettes and personal experience draw the reader in, bringing Rabbi Russell's wisdom from the abstract to the practical.
"Without the amazing influence and lifelong work of Rabbi Russell, this book would not have come to be," continues Goldstein. "He really gets the credit for bringing so much awareness and practical guidance to so many on many of the vital parenting issues of our times. His knowledge and wisdom is truly is endless!"
Among the many therapist and rabbis who've shared praise for the book, renowned psychologist and expert on parenting, marriage, and families in crisis, Rabbi Dr. Benzion Twerski, Ph.D., wrote, "This book reads just like Rabbi Russell speaks, with clarity, direction, and tender loving care. In a world that boasts a groundswell of books on parenting, Raising a Loving Family is as much a textbook for the professional as for the layperson, and should be in every home, school, and professional practice."
Others prominent endorsements for the book include those from Rabbi Daniel Kalish, Rosh Yeshiva, Mesivta of Waterbury; Rabbi Shais Taub, renowned lecturer, mentor, and author, known for his work in the field of family and parenting, and teaching Jewish mysticism; Rabbi Y.Y. Jacobson, renowned lecturer, Torah scholar, and founder of TheYeshiva.net; Rabbi Aaron Lopiansky, Rosh Yeshiva of the Yeshiva of Greater Washington, and noted author; Rabbi Paysach Krohn, prolific author and lecturer on ethics and spiritual growth; David J. Lieberman, Ph.D., New York Times bestselling author and international expert on interpersonal relationships; Akiva Perlman, Ph.D., Professor at Wurzweiler School of Social Work, Director at ODA's Wellness Center, Williamsburg, N.Y.; Sarah Chana Radcliffe, M.Ed., C.Psych., author of "Better Behavior Now!" and "Raise Your Kids Without Raising Your Voice"; Rabbi Dr. Dovid Fox, Ph.D., Forensic and Clinical Psychologist; Director of Chai Lifeline's Crisis and Trauma Services; David H. Rosmarin, PhD, ABPP., Founder of Center for Anxiety in New York, Associate Professor at Harvard Medical School; Professor Ari Wasserman, Esq., Harvard attorney, author and noted Jewish lecturer; and many more.
RAISING A LOVING FAMILY IS AVAILABLE AT WWW.RAISINGALOVINGFAMILY.COM AND AT JEWISH BOOKSTORES
Also available on Audible, Amazon Kindle, and Apple Books.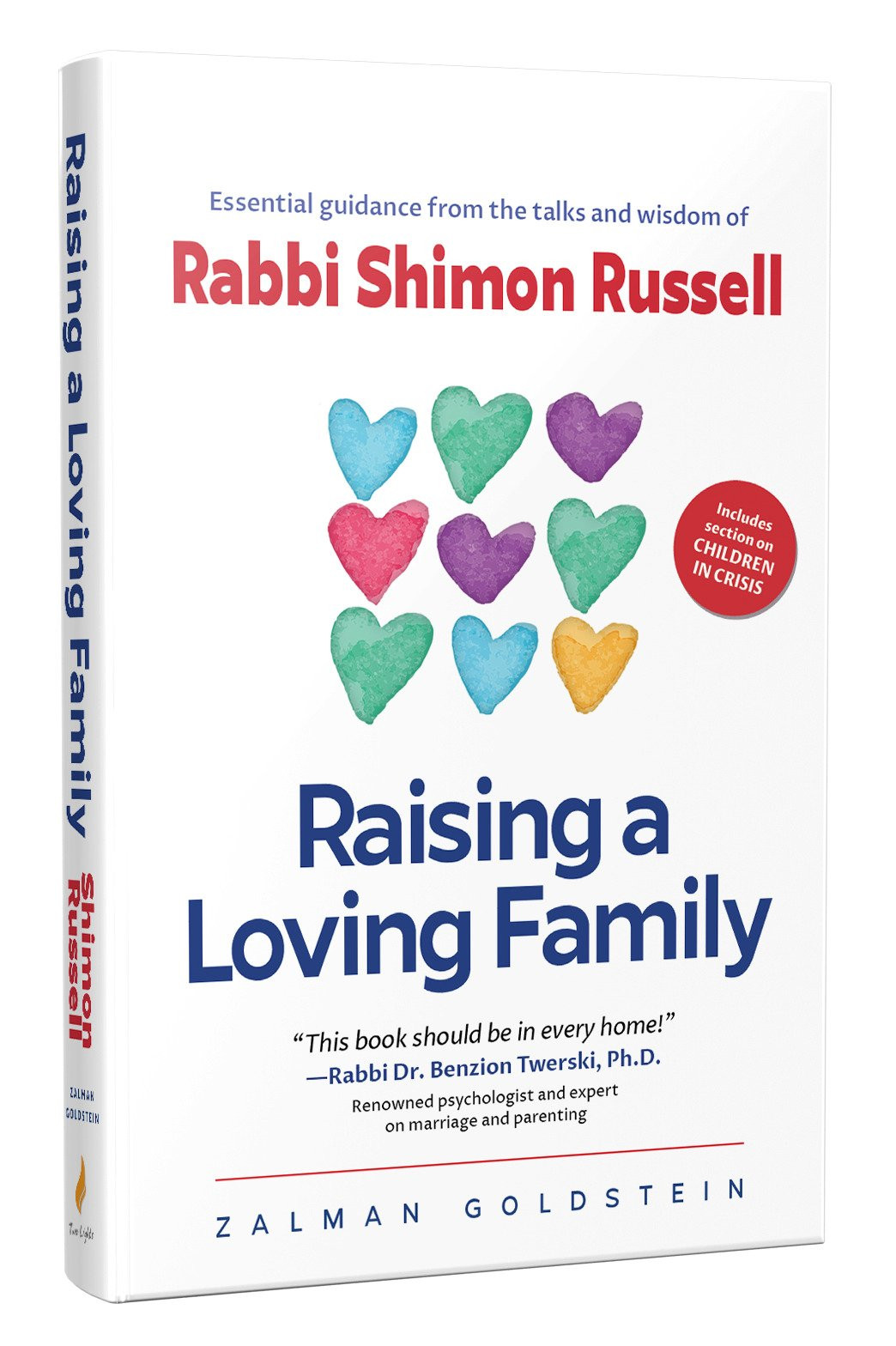 Follow VINnews for Breaking News Updates