JERUSALEM (VINnews) — A victim of the horrific Sbarro suicide bombing which occurred in August 2001 has passed away at Ichilov hospital after being in a coma for nearly 22 years.
Chana Tova Feiner Nachenberg was 31 at the time of the bombing and was dining with her 3-year-old daughter at the Sbarro restaurant when a suicide bomber blew up a bomb hidden in a guitar, killing 15 people and injuring 140 others. The bomb contained nails and other sharp objects to increase the severity of injuries.
Nachenberg was critically injured by a nail which pierced her heart and remained in a persistent vegetative state for the rest of her life. Her daughter who miraculously was uninjured is now 24 years old. (pictured with her father).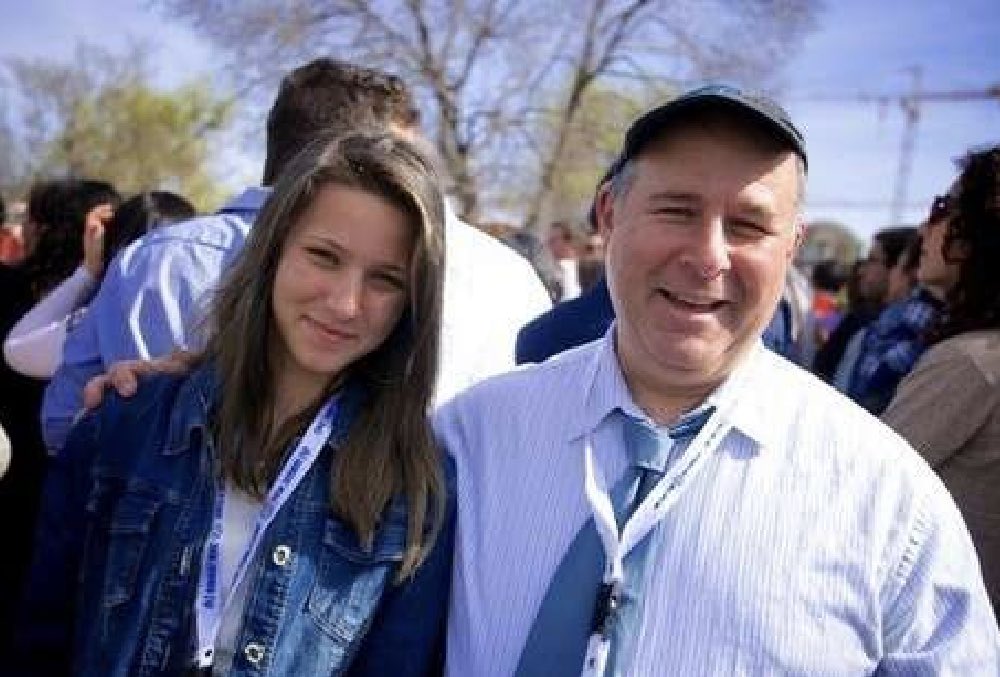 Among those murdered in the bombing were five members of one family, the Schijveschuurder family. Both parents, children of Holocaust survivors, died in the bombing as well as three of their children. Two other children were critically injured but survived.
In October 2011 three of the four terrorists involved in planning the bombing were released in the Shalit prisoner exchange.
The levaya of Chana Tova Feiner Nachenberg will take place at 4 PM at the Modiin cemetery.
Follow VINnews for Breaking News Updates