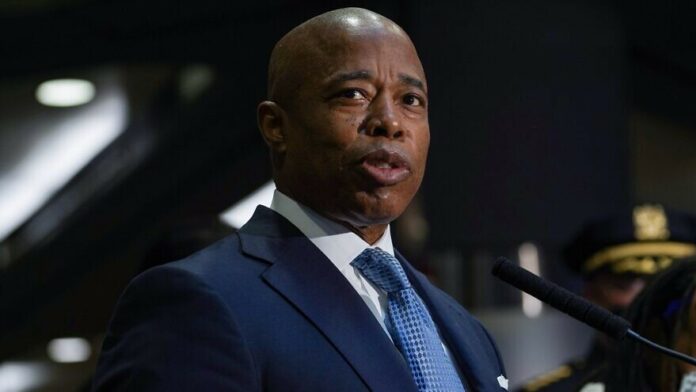 NEW YORK CITY (VINnews) — In his latest sanctuary twist, Mayor Eric Adams has announced a new plan to have illegals in New York City be sheltered in houses of worship.
The program is expected to host nearly 1,000 so-called "asylum seekers", with potential for further expansion.
"No matter what faith you practice, caring for those in need is part of every spiritual tradition," said Adams. "As we continue to tackle this humanitarian crisis, I'm proud that through this new partnership with New York Disaster Interfaith Services, New York City's faith community will be able to provide shelter to asylum seekers in need at houses of worship throughout the five boroughs."
Adams announced that 50 houses of worship across the five boroughs will begin to house "migrants" next month. This announcement comes as the city struggles with a massive influx of migrants, due to President Biden's open border policies.
The two-year partnership between the city and the New York Disaster Interfaith Services will offer overnight shelter to asylum seekers.
Mayor Adams emphasized that this initiative will facilitate a connection between asylum seekers and local communities (although it is not clear if local communities are looking for those types of connections).
The mayor says this is a better environment for migrants than some of the other options.
"I would rather people be in houses of worship, where they are connected to people, community, care and compassion, than being in a congregate setting that is not connected to those things," he said.
The overnight centers will offer "a full suite of services, including dining and social areas, shower facilities, meals, storage space, and more," the mayor's office said.
Follow VINnews for Breaking News Updates