NEW YORK (VINnews) — A new movie entitled "2000 mules" is set to create a major bombshell in US politics. The movie uses footage obtained from geo-tracking cell phone data to expose the thousands of 'mules' [hired by political elements to add votes] used during the 2020 election to stuff ballot boxes. The mules can clearly be seen wearing gloves and disguises and taking pictures as they stuff the ballot boxes with votes. The movie claims that the pictures they took enabled them to receive money for their efforts.
Join our WhatsApp group
Subscribe to our Daily Roundup Email
A trailer for the movie, made by right-wing commentator and filmmaker Dinesh D'Souza, shows one such mule who made 53 trips to 20 drop boxes. The full movie is due to be released later in the spring.
Former president Donald Trump responded to the trailer, stating that "the new movie shows the world exactly how the 2020 Presidential election was rigged and stolen." Trump added that despite Democrat claims that the election was "the most secure in history", the movie exposes this as a lie. 'The evidence is so damning, what will the cowards who sat and did nothing about the stolen election say now?" Trump concluded.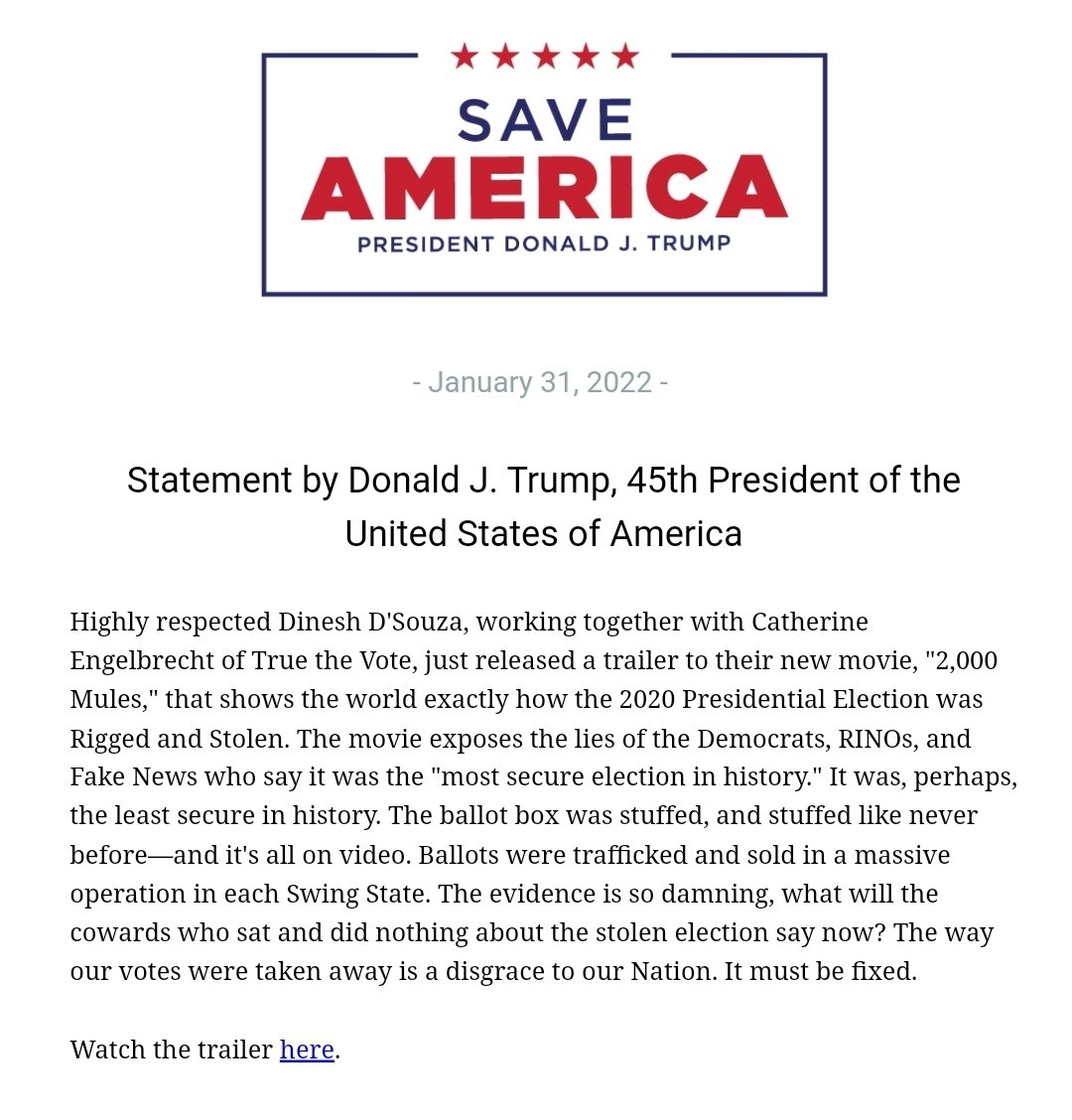 Follow VINnews for Breaking News Updates