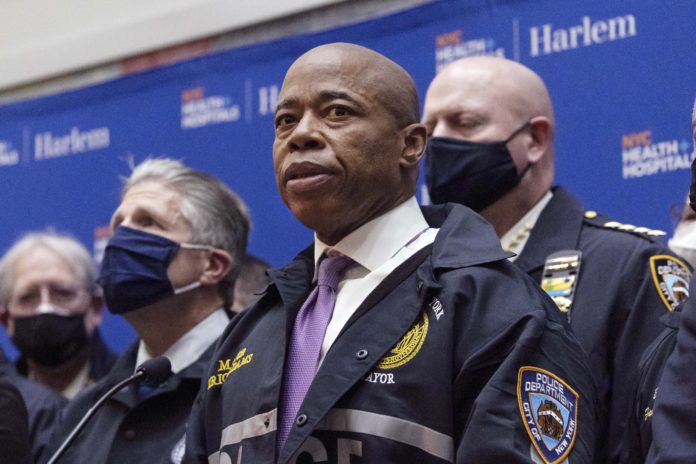 NEW YORK (Yaakov M / VINnews) — At a press conference Monday, Hamodia reporter Reuvain Borchardt, renowned for asking city officials tough questions, asked NYC Mayor Eric Adams on when New Yorkers can expect him to fulfill his campaign pledge to lower crime.
Mr. Borchardt asked the "law and order" mayor: "When can we expect crime to drop? You've been in office 7 months. You ran on a platform of lowering crime. When can we expect to see decreases in crime?"
Adams mostly avoided culpability and diverted the question, saying twice, "We are doing our job", then placing blame on other government officials.
"When we get all our partners on board," the mayor said. "We're doing our job and we also need the public on board. NYPD has taken thousands of guns off the streets, we are making arrests, that which is in our span of control, we are doing the maximum."
He added, "This police dept. has done an amazing job. Now, judges, lawmakers, prosecutors, the criminal justice system has several pieces to it. Every piece must work. We do need help from every level of government."
"We need to get the public on board"
You mean you're going to ask criminals to please stop committing crimes? https://t.co/FSDSGRAis8

— Yaakov M (@yaakovmshow) August 1, 2022
Follow VINnews for Breaking News Updates