JERUSALEM (VINnews) — BDE: The IDF has been fighting on a number of fronts in northern Gaza, and in the fierce fighting on Shabbat and Sunday, 13 soldiers fell in battle. The names of 9 soldiers were released Sunday and the other four names were released for publication Sunday night and Monday morning.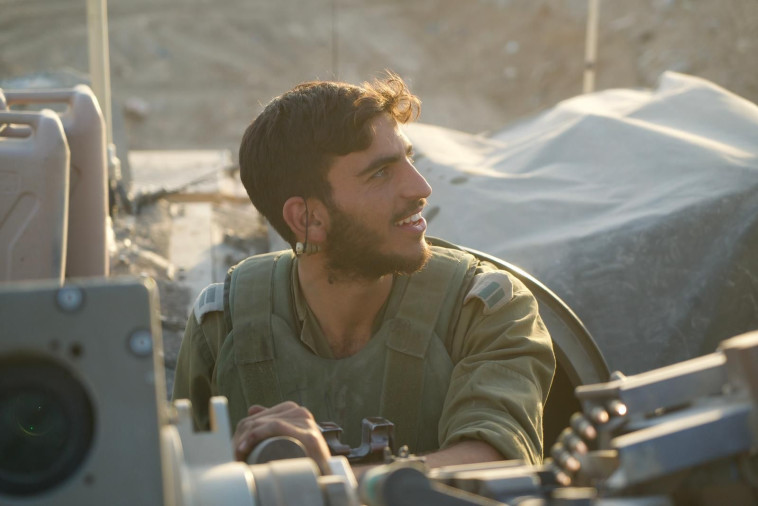 Adir Portugal HyD
Captain (Res.) Adir Portugal (23), from the town of Mazkeret Batya, served in the Shaked unit of the Givati brigade. Portugal was released from the army in August but came back to serve in his battalion when war broke out.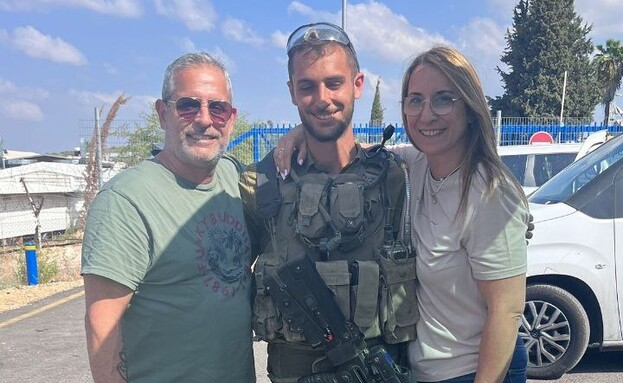 Gal Mishaeloff HyD with his parents
Sergeant-Major Gal Mishaeloff (21) from Modiin served in the Tzabar unit of the Givati brigade. Gal was described as "Quiet and unassuming, well-loved by all his friends."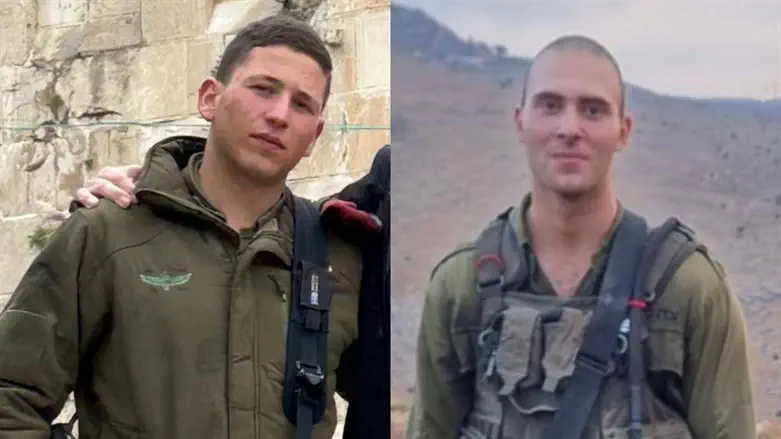 Yinon Tamir (L) and Dvir Barazani Hyd
Sergeant Yinon Tamir (20) from Pardes Hanna-Karkur is the sixth member of the small town to fall in the current war. "He was a good soul," his uncle Raffi said. "He was bright, we told him to utilize that and to go to something less combat-oriented in the army but he was full of motivation, went to a pre-military academy and dreamed of reaching the commando units."
Sergeant-Major Dvir Barzani (20) from Jerusalem, is an alumnus of the religious high school Himmelfarb, the fourth to fall in the current war. On Sunday Shachar Friedman, another alumnus, was buried at the Mt. Herzl cemetery after he fell in battle.
Both Yinon and Dvir served in the paratrooper unit (890).
May their blood be avenged.
On Sunday night the IDF continued its pressure in different neighborhoods on Gaza, including Rimal, Zeitun, Jabalya and Beit Lakia. Palestinian news outlets reported that the army has surrounded the Indonesian hospital in Gaza late Sunday night and was shelling the hospital using artillery,drones and air strikes.
Follow VINnews for Breaking News Updates