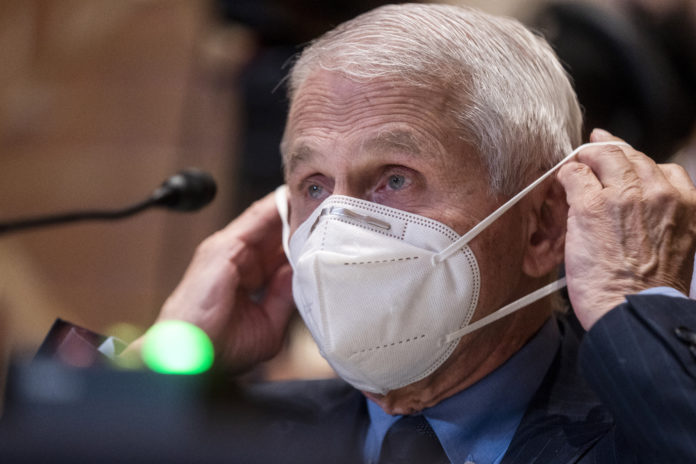 NEW YORK (VIN Podcast) — In a stunning CNN interview, Dr. Fauci was asked about a study from an extremely credible scientific journal, the Cochrane Library, which concluded that mask mandates did not prevent the spread of COVID.
Fauci confirmed the study's conclusion. Then, in a bizarre twist, still managed to defend the policy of mask mandates–and his explanation is baffling.
PLUS: Mayor Eric Adams finally figured out what we already knew—the migrant crisis is going to destroy the city.
Why is Ukraine suddenly weeding out corruption from its military? (Hint: Because they need more money from U.S. taxpayers.)
According to a new poll, Trump still dominates, even after he sat out the GOP debate.
China hacked into the email account of the Commerce Secretary, then claimed it was a mistake.
A new report shows that 74,000 illegals this year were flagged as possibly posing a national security threat.
LISTEN TO THE FULL EPISODE:
Yaakov M is the Charedi Sean Hannity.
His columns have been featured in Newsmax. He's hosted a podcast for 15 years, studied in Kollel 14 years, was a Bais Medrash Rebbi over a decade, and obtained semicha from a top Rosh Yeshiva. (Opinion do not necessarily reflect Daas Torah.) 
Tired of boring or fake news? You will love this podcast.
Follow VINnews for Breaking News Updates