WASHINGTON DC (VINnews) – On a day meant for unity and solidarity, approximately 900 individuals found themselves in an unexpected predicament at Dulles Airport.
Join our WhatsApp group
The incident unfolded when bus drivers, scheduled to transport attendees from Detroit, to the rally in support of Israel, refused to drive them, leaving the stranded passengers stuck on the tarmac. Compounding the issue, the chartered flights, organized specifically for the event, did not pass through TSA screening, preventing the stranded individuals from seeking refuge within the terminal.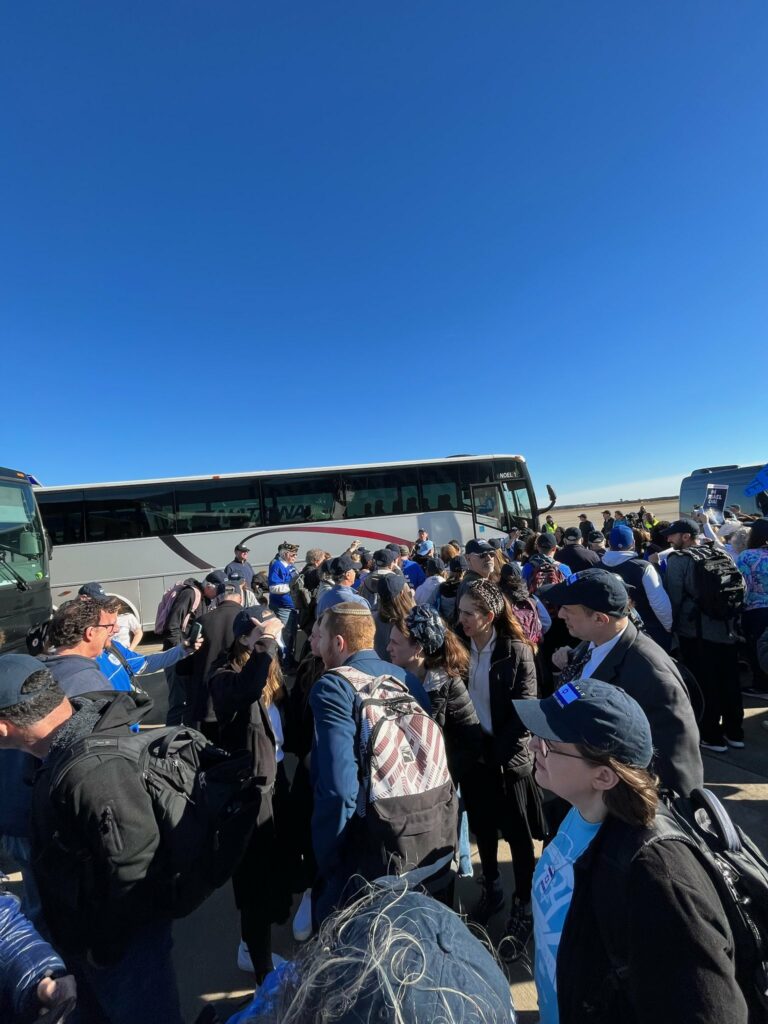 The repercussions were significant, as the stranded attendees, eager to participate in the Israel rally, were left without a means of transportation or access to the airport facilities. Hours passed as the travelers waited on the tarmac, their frustration growing as they realized they would miss the opportunity to join the rally and voice their support for the cause. We will update this story as more information becomes available.
Follow VINnews for Breaking News Updates