He added that bus drivers refused to transport 900 participants from the Detroit Federation who arrived at Dulles International Airport when the drivers learned they were going to a pro-Israel event.
"Look what we can do in just over a week. Imagine what we can do," said Eric Fingerhut, president and CEO of the Jewish Federations of North America, which represents 146 Federations.
"Today's crowd brings together every sector of American life. People of all faiths and creeds, of all races and backgrounds, to say together with unity and strength, 'We support Israel's fight to rid itself of the terror threat and restore safety and security to its people,'" Fingerhut said.
Below are photos and videos from the March for Israel 2023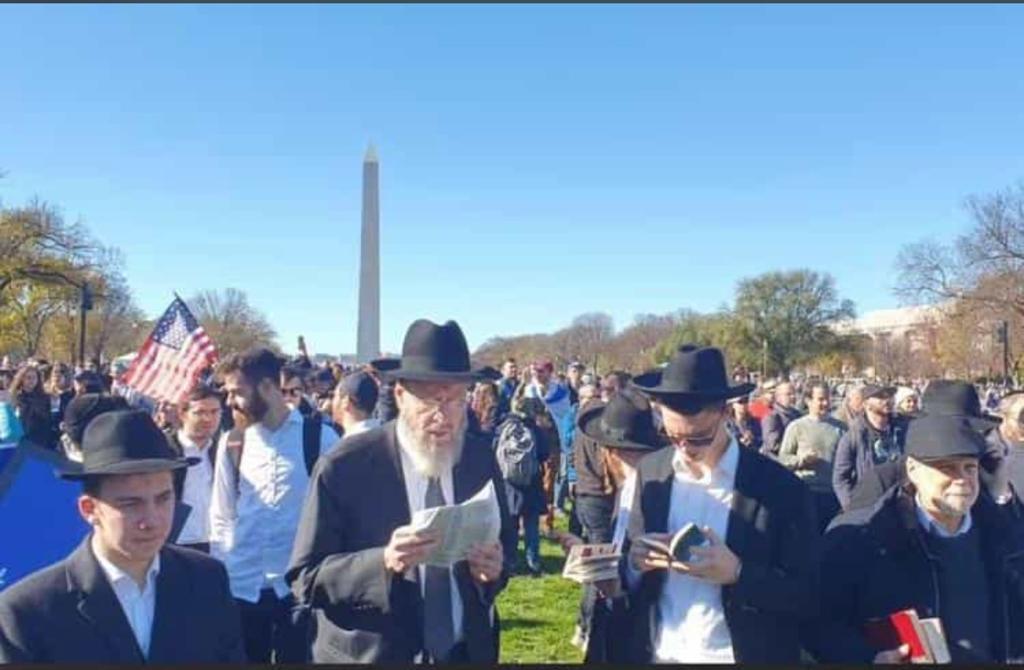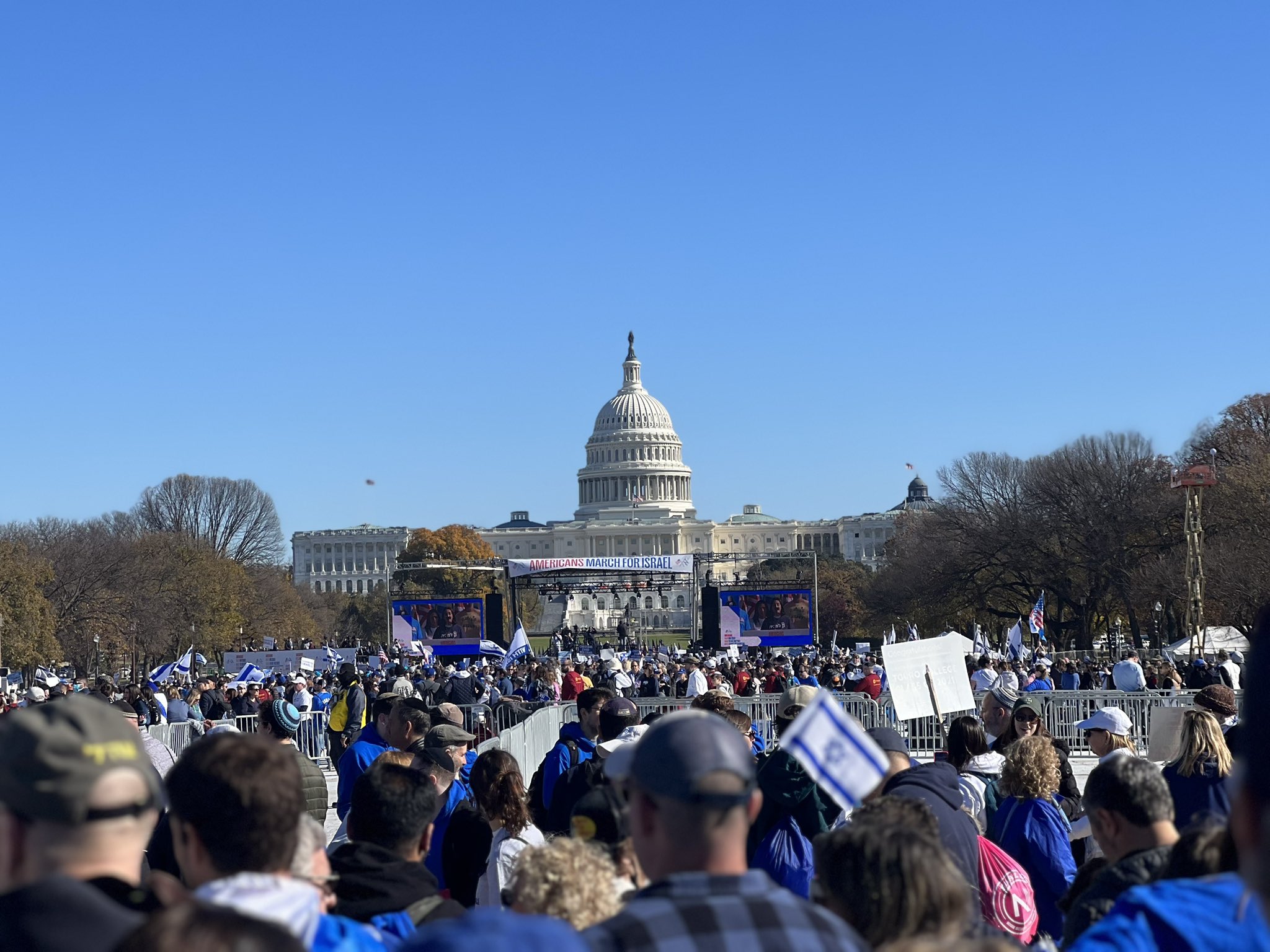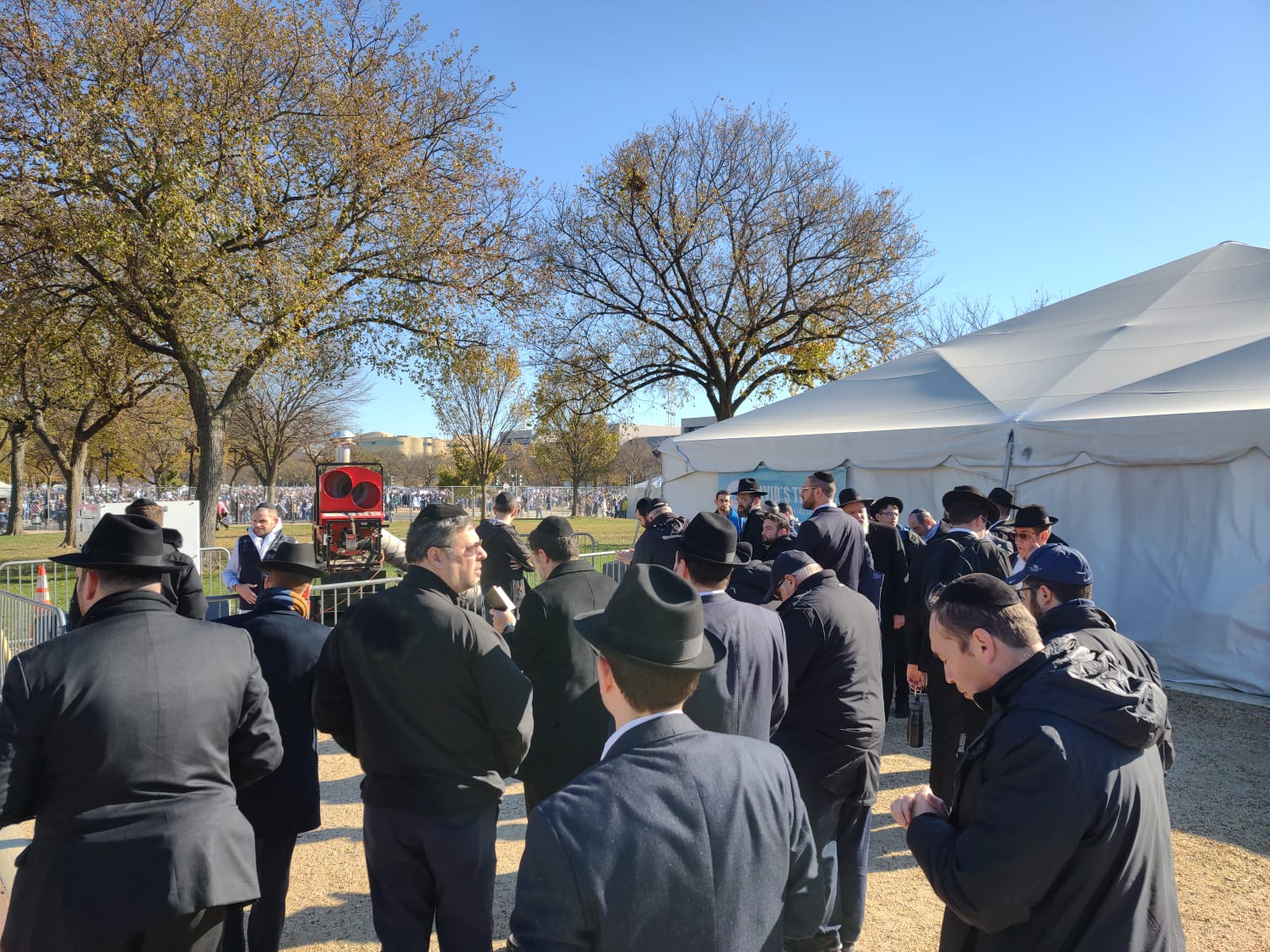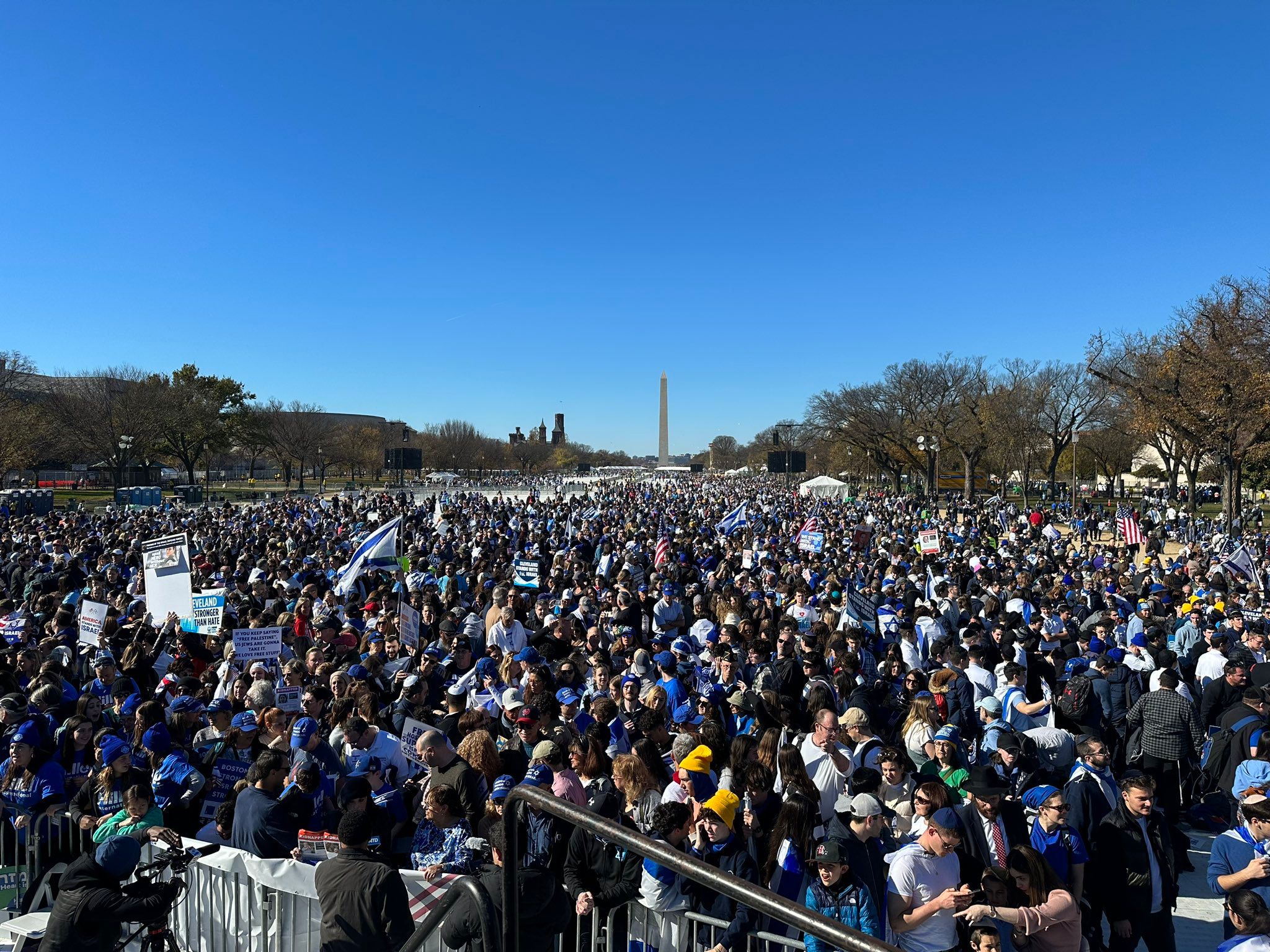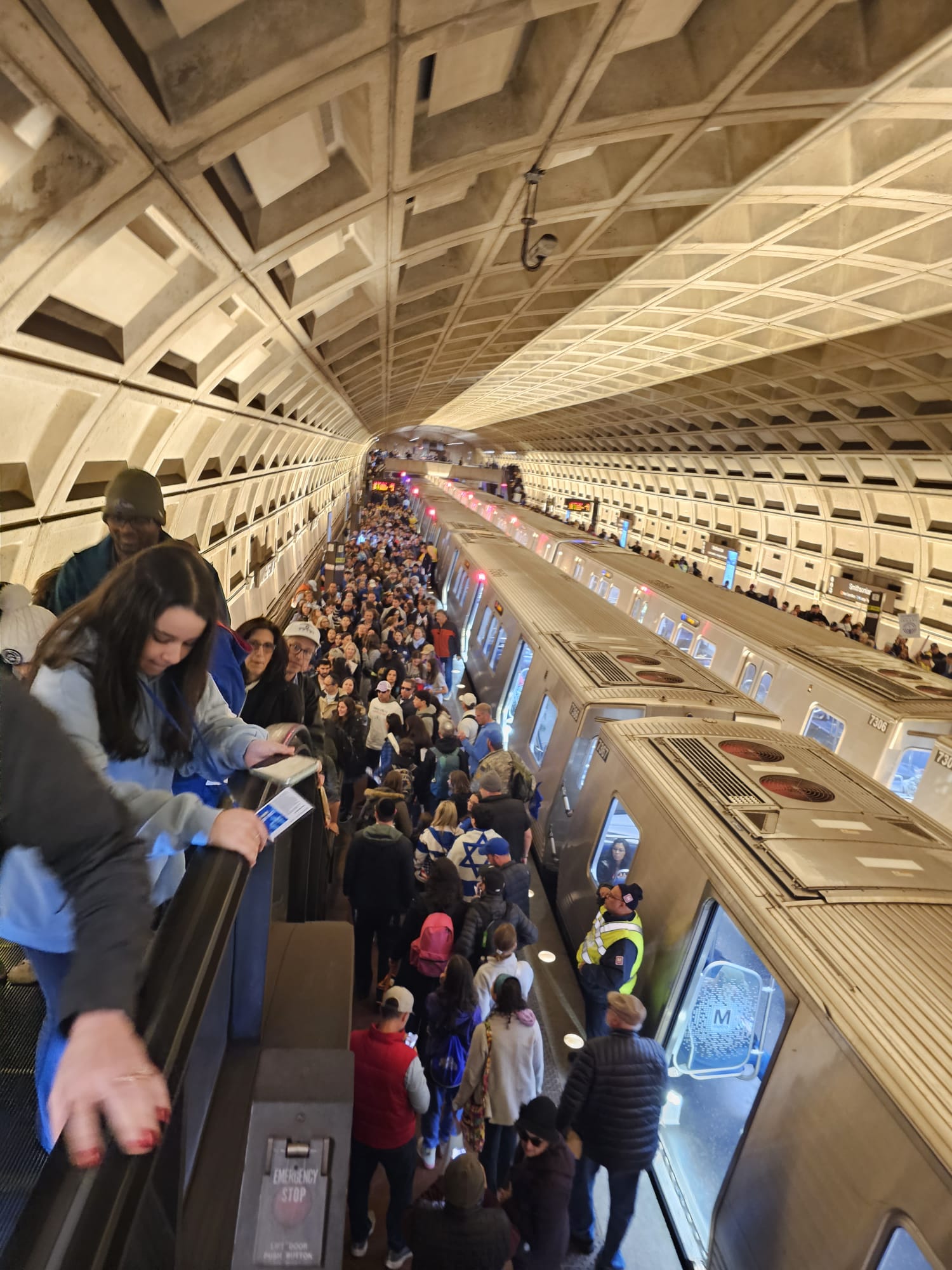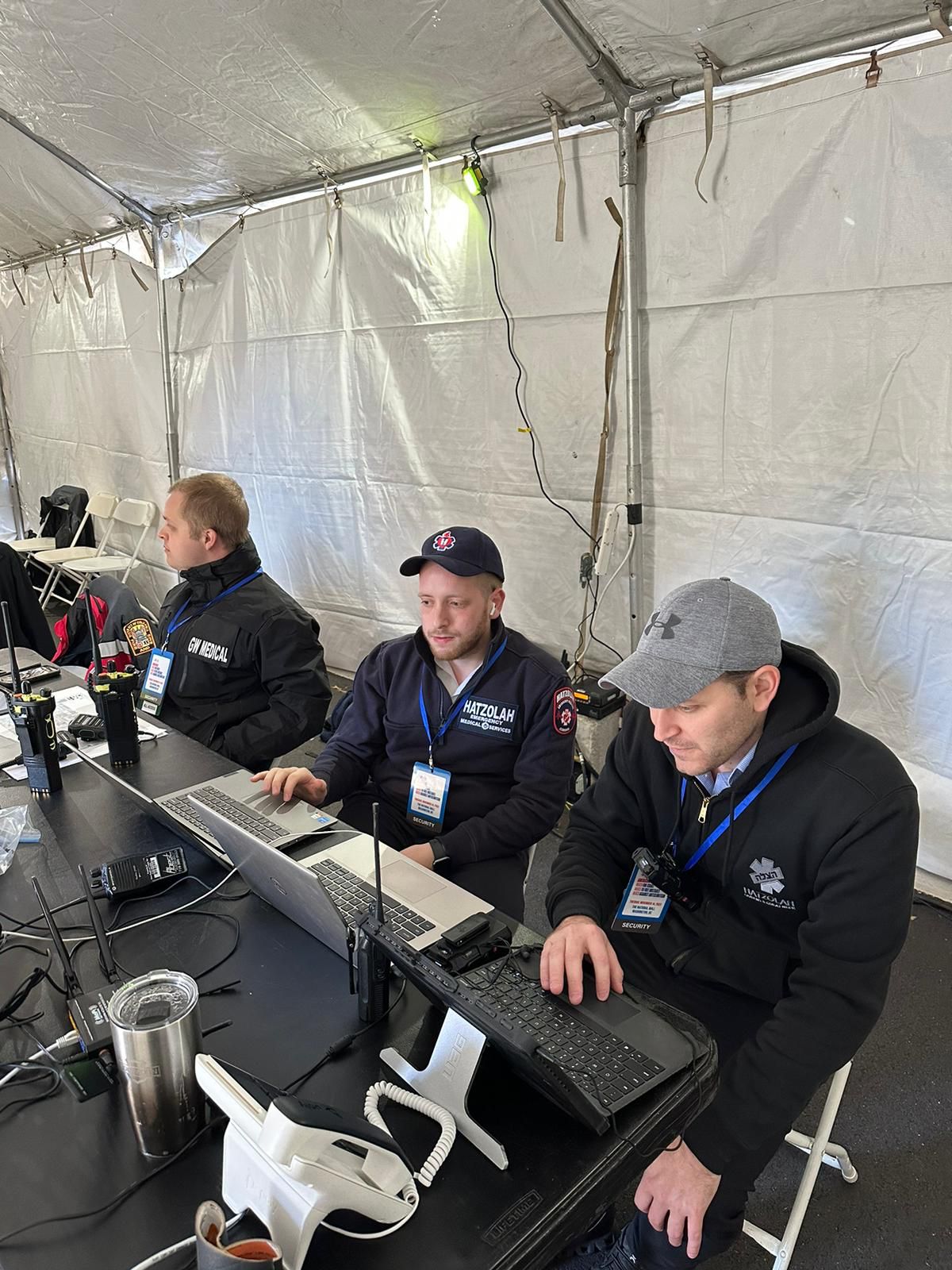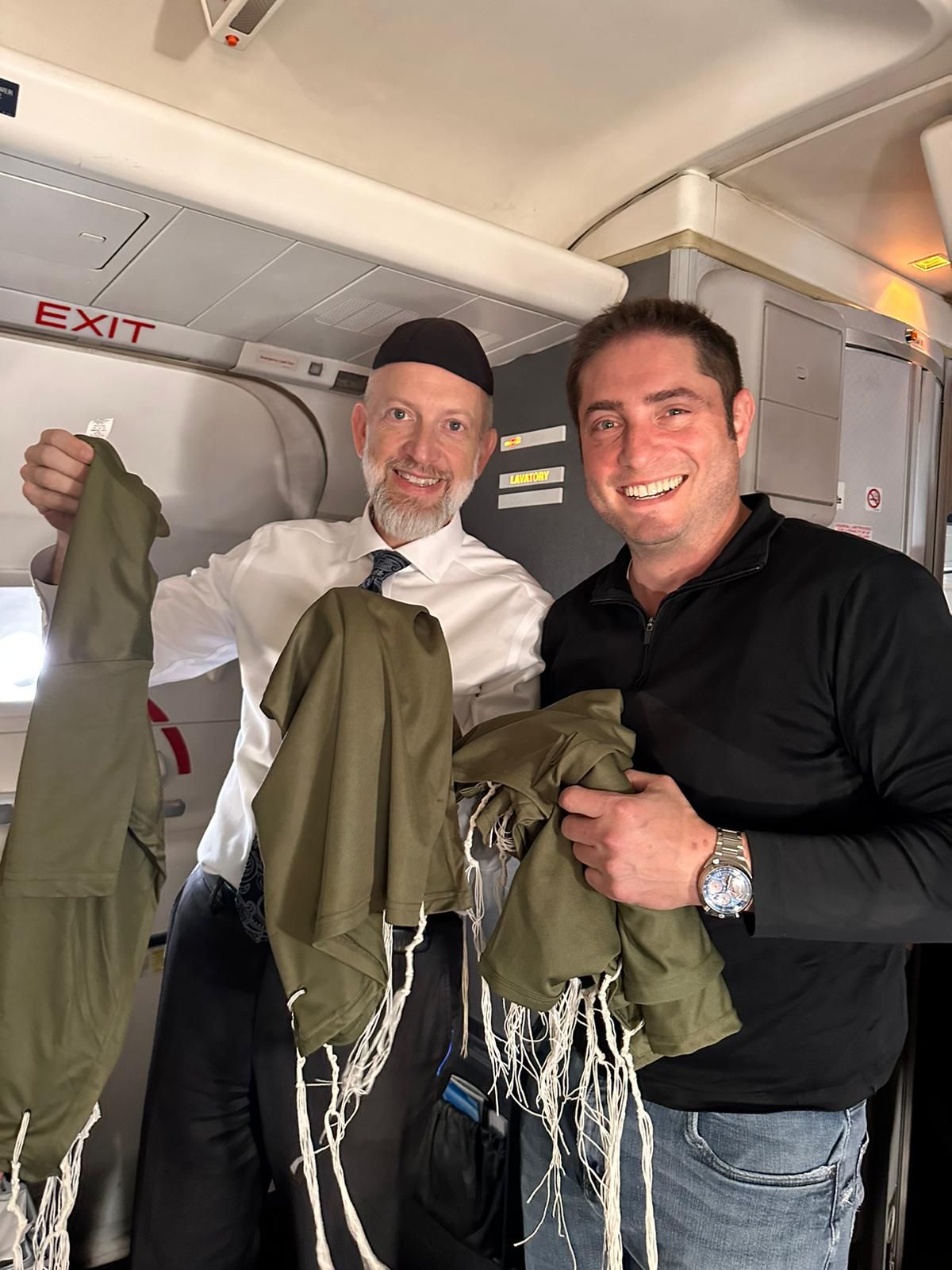 Rabbi Silber, Rabbi of Suburban Orthodox in Baltimore, MD teaches a Daf Yomi shiur outside the White House prior to the morning Shachris prayers.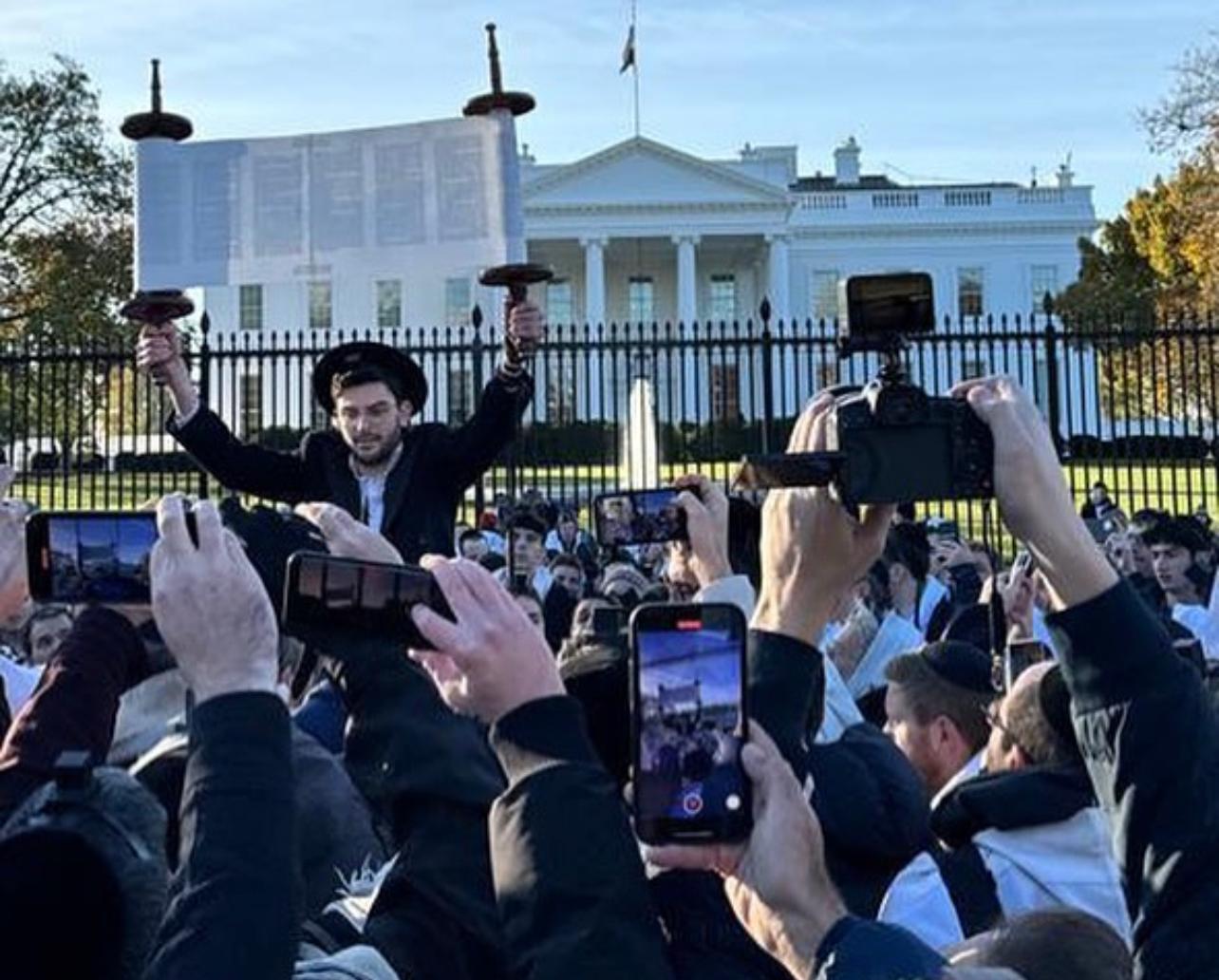 Hallel outside the White House as rally goers await the days events.
Follow VINnews for Breaking News Updates