JERUSALEM (VINnews) — The IDF announced the names of two more soldiers who fell in battle in the Northern Gaza strip over the past day.
Join our WhatsApp group
Subscribe to our Daily Roundup Email
Captain Asaf Master, 22, from Kibbutz Bachan, a platoon commander in the 601st Battalion, 401st Brigad and Captain Kfir Itzhak Franco, 22, from Jerusalem, a platoon commander in the 52nd Battalion, 401st Brigade.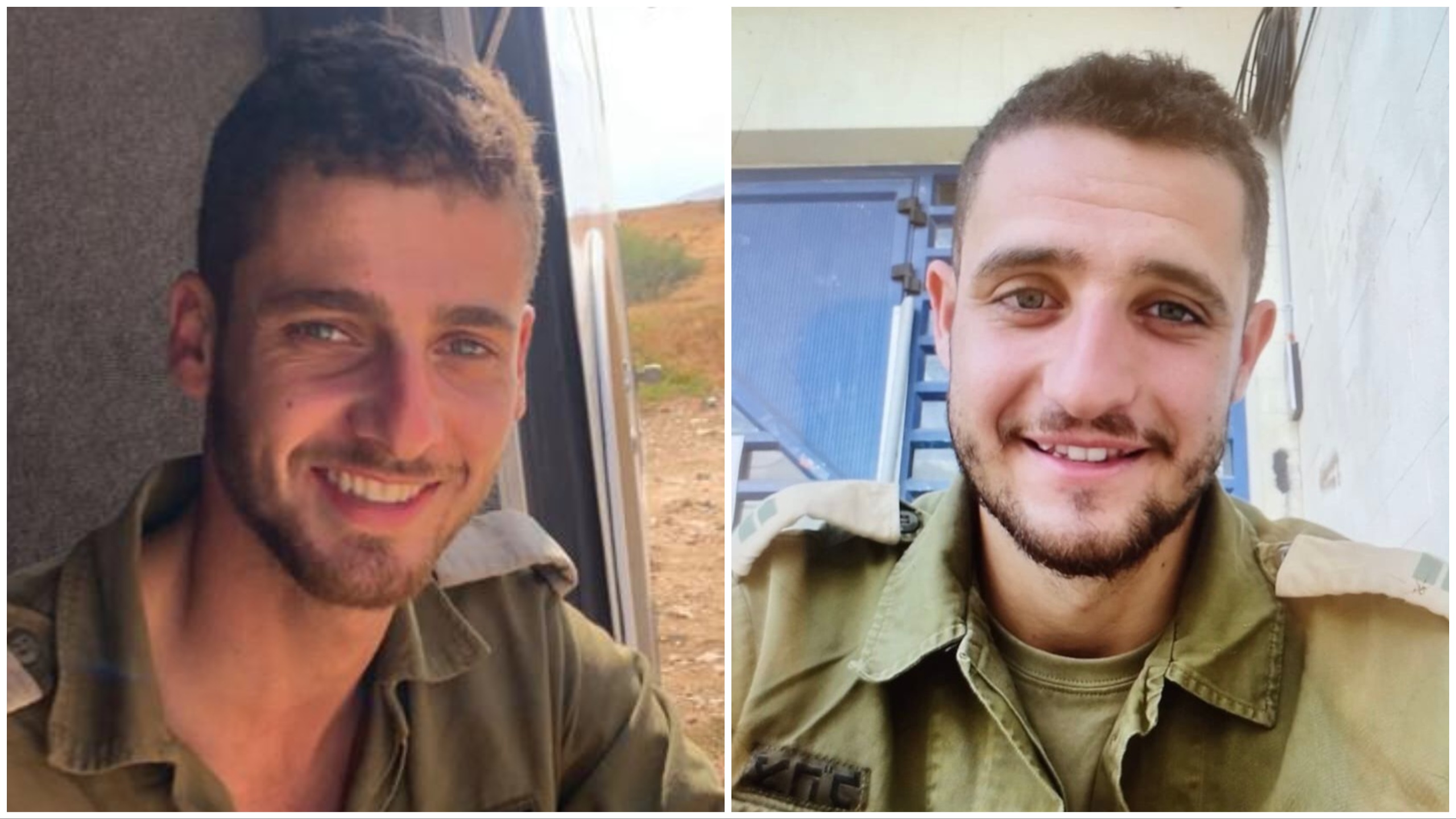 Kfir Franko (R) and Assaf Master HyD
In addition, an IDF reservist officer from Battalion 9217 was seriously injured in battle in the northern Gaza Strip and an IDF reservist from the Southern Brigade was seriously injured during an operational activity in the area near the Gaza border.
During the course of Wednesday, IDF forces conquered the Palestine Hamas stronghold in the A-Shati refugee camp, inflicting heavy losses on the terrorists in the camp. During the operation IDF forces located significant amounts of weapons, naval warfare equipment and other items for naval warfare (see below)
IDF forces continued their operations in the A-Shifa hospital compound, with engineering corps digging in specific places in the courtyard to locate terror tunnels.
חטיבת האש 215 באוגדה 162 תקפה הלילה באמצעות מטוסי קרב את ביתו של איסמעיל הנייה, ראש הלשכה המדינית של ארגון הטרור חמאס ששימש כתשתית טרור ובין היתר כמקום מפגש עבור בכירי הארגון>> pic.twitter.com/eCwd4lmrFF

— צבא ההגנה לישראל (@idfonline) November 16, 2023
In other operations,  IAF airplanes blew up the house of Hamas leader Ismail Haniyyeh, which had served as an operations base for senior Hamas military officers as well as containing a terror tunnel.
Follow VINnews for Breaking News Updates