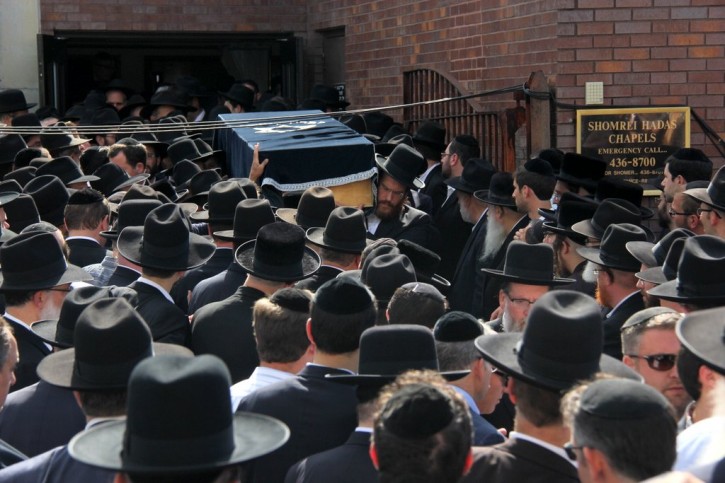 Brooklyn, NY – Streets in Borough Park were closed this afternoon to accommodate the masses of people who flocked to the Shomrei Hadas chapel to pay their respects to a noted baal chesed, philanthropist and businessman who lost a nearly year-long battle with cancer on the first day of Rosh Hashana.
R' Shlomo Zakheim, also known as Steve, was 60 years old when he passed away on Thursday afternoon at Memorial Sloan Kettering Hospital in Manhattan, An extremely successful businessman who used an ambulance and medical transport business as a springboard to help others, Zakheim was known far and wide for his insatiable desire to help Jews around the world.
"Reb Shlomo was a trailblazer in chesed and very determined to maximize quality of life for those individuals most in need," Ezra Friedlander, CEO of the Friedlander Group told VIN News. "His loss is going to be felt for a long time."
Video below of the funeral: Credit, Shimon Gifter-VINnews.com

Mobile users to view click here
The maspidim included Rabbi Yisroel Reisman, Rav Matisyahu Salomon, Rav Dovid Cohen and Rabbi Simcha Scholar, the niftar's brother R' Moshe Zakheim and his two sons, Azriel and Moshe Zakheim, with the Keyl Maley Rachamim made by Chazan Benny Rogosnitzky. Kevura will take place on Har Hazeisim and a motorcade consisting of several hundred cars and emergency vehicles accompanied the niftar to JFK for his final trip to Eretz Yisroel.
Rabbi Simcha Scholar recalled how after Zakheim first became involved in Chai Lifeline, he asked someone close to Zakheim how to keep him involved in the organization.
"They told me, 'Don't worry, he will do unbelievable things.' I asked how I could give him kavod and the told me 'The day you give him kavod is the day he leaves,'" recollected Rabbi Scholar.
"Today I gave him kavod and today he left," Rabbi Scholar told the thousands of funeral goers.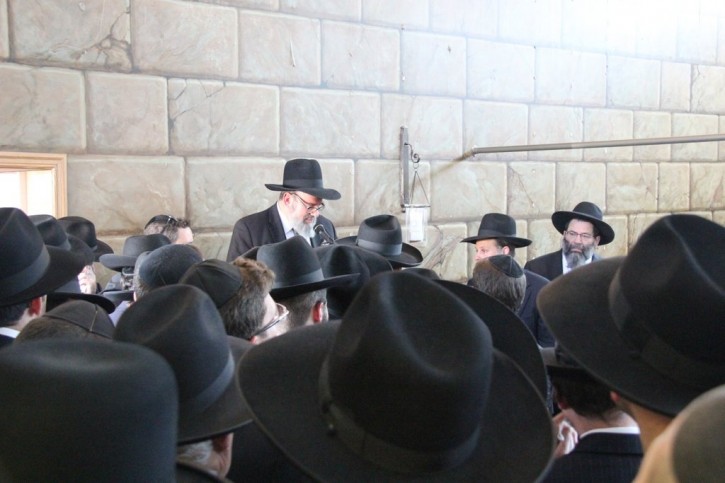 "Shlomo Zakheim was the king of chesed of the generation," added Rabbi Scholar. "A king is defined as someone who is not authoritarian but the Rambam says it is someone who loves, whose heart is connected. There wasn't a person, a creation in this world that he didn't care for. There are very few that are, at the same time, a tzaddik nigle and a tzaddik nistar. From what we saw, he was a tzaddik nigle. And from everything we don't know he was a tzaddik nistar as well. The man was, without a doubt, the most all encompassing carer that lived on the planet Earth."
Zakheim was well known for his reluctance to publicize his kindness and generosity.
"I know from cases where I was personally involved that he was a private person who intentionally did things so that no one would know his involvement," said community activist Zvi Gluck. "The chesed that he did will never be known."
"His greatness was that all his charitable acts were conditioned on his anonymity," added Chazan Benny Rogosnitzky of the Park East Synagogue. "With most people you see plaques, but if he did a mitzvah, it was on the condition that you didn't give him recognition. There are thousands of people who were touched by him one way or another and we will never know about it because he wanted it that way."
Despite having only become acquainted with Zakheim in his final months, Rogosnitzky marveled at Zakheim's accomplishments and concern for his fellow man.
"Had I not met him and heard everything I did today I might have wondered, but I saw his greatness firsthand. Anytime I went to visit him, I walked out inspired. His concern was always how am I, how are my children, how could he help me."


Rogosnitzky admitted to being amazed by Zakheim's unwavering emunah.
"People talk about emunah, but until you are challenged you don't know if you have emunah. He knew this was close to the end, if not the end, and he accepted it. He looked death in the eye and didn't blink, calling in all his children and speaking with them. He knew this was coming but he wanted to make sure he left this world with as much finished business as possible."
Zakheim was surrounded by his family at the time of his petira, just one hour after hearing shofar and U'Nesane Tokef.
"It was exactly the way he would have wanted it," reported Rogosnitzky.
Chaim Deutsch, founder of Flatbush Shomrim and a city council candidate in the upcoming primaries who has known the Zakheim family for over twenty years, estimated that several thousand people showed up for the levaya.
"Probably every person at that levaya was either helped by him or touched by something that he did," said Deutsch. "That's the kind of person he was."
Deutsch, a kohein, said that he was particularly moved by today's levaya.
"I am a kohein and I usually go to a levaya and stick around for ten or fifteen minutes before leaving. I have never been at a levaya where I stayed for two and a half hours."


To Assemblyman Dov Hikind, Zakheim was more than just a well known baal tzedaka, he was also a former student, with Hikind having taught Zakheim Social Studies and History at the Yeshiva of Eastern Parkway.
"He was a remarkable individual who not only gave tzedaka generously but also gave of himself," said Hikind. "From Hatzalah type matters to you-name-it, nothing was too small for him. He put his body on the line and gave like almost no one else. This was a guy who loved life, who was active, involved always going, day or night: it didn't matter. He was so vibrant, so full of life, that everyone expected him to live until 120."
Hikind cautioned that the death of a dedicated askan at just 60 years of age should be a warning to the entire Jewish community, particularly during the Yomim Noraim.
"When something like this happens to a Shlomo Zakheim, we all need to wake up, look at ourselves and ask what we are doing wrong, where we are failing," cautioned Hikind. "Things like this don't just happen. It is from Hashem and we have to take it to heart."
Zakheim, who grew up in Brooklyn, was the youngest of four children born to R' Yaakov Zakheim, a talmid of R' Elchonon Wasserman zt'l, the Rov of Beis Medrash Hagadol of East Flatbush and a rebbe at Yeshivas Chaim Berlin.
One of the earliest members of Flatbush Hatzalah (F32), Zakheim was the first Hatzalah member to become a paramedic, setting a new standard of care for the organization which until that time had always relied on city paramedics. It soon became the norm for every division of Hatzalah to have at least one paramedic and one Hatzalah member estimated that having members with this higher level of training has saved thousands of lives over the years. Zakheim was one of the founding members of the Hatzolah Emergency Ambulance Response Team, which partnered with Chevra Hatzalah and Magen David Adom in Israel during turbulent times.


The founder of Metropolitan Ambulance, Zakheim was heavily involved in ambulances and medical transport and leveraged his considerable success in the business arena, as well as his countless contacts, into myriad chesed opportunities, most of which were done without fanfare. With his access to helicopters and jets, Zakheim frequently transferred gravely ill patients all over the world.
"He did this all the time," said one friend who asked to remain anonymous. "Most people didn't know about it, but the families of the thousands of patients he flew, they all knew about it."
According to a Daily News profile, Zakheim confessed that it was a sense of helplessness seeing injured people as a child that drove him to become an EMT and a paramedic by the age of 18. In the 1995 interview, Zakheim described his favorite part of his job with Metropolitan Ambulance as "getting his hands dirty doing the work" and his favorite place in Brooklyn as "in an ambulance." Explaining that he supported his family of five children with a furniture business and donated most of the proceeds from Metropolitan to volunteer rescue services Zakheim said, "I feel the only reason I was fortunate enough to make it was because of my commitment to give back whenever I can to people in need."
In addition to donating countless dollars to ensure the continuity of the mitzvah of bris milah, Zakheim learned to become a mohel and was involved in many milahs in Russia. A staunch supporter of Chai Lifeline and Camp Simcha, Zakheim was also a frequent visitor to both the incarcerated and to children stricken with cancer, even creating his own foundation to grant the wishes of sick children. Zackheim's largesse extended from major institutions to widows and orphans, stocking hospital rooms across New York City, giving funds to mosdos and chesed organizations, donating seforim to yeshivos and shuls and supplying chairs at the Kosel.
One well known community askan who asked to remain anonymous, described Zakheim's intense need to be physically involved in difficult situations.
"Very few people have the ability, the desire to get knee deep in the dirt, but he lived to get dirty. Whenever people were in trouble he was there. There is a certain breed of people that go where the trouble is so they can make a difference."
When the Twin Towers came down on 9/11, Zakheim was there.
According to reports in The Daily News, Zakheim was in the Marriot World Trade Center hotel attempting to evacuate the premises just moments before the collapse of the South Tower, running outside to safety when the adjacent skyscraper began to pancake, destroying the hotel as well. Once on the street, Zakheim came across an injured firefighter on West Street, moving him to a nearby triage center. While both Zakheim and the firefighter survived, Zakheim's car was completely destroyed.
Zakheim traveled to Haiti in 2012 after a 7.0 magnitude earthquake devastated the tiny island country and also funded rescue missions to the area.
"He was Superman, with a heart of gold and when you were with him, nothing was impossible," said one friend. "The name Zakheim was synonymous with chesed and Shlomo was a visionary who led by example. He was the one you called when there was nobody else. There was no problem too difficult and no challenge too great. He was one of the most special and selfless people I've ever been privileged to know with a huge heart that beat to do ordinary and extraordinary things for Klal Yisroel. Shlomo is simply irreplaceable."
The niftar is survived by his wife Faygie, his children, Michal, Rachelli, Ariella, Azriel and Moshe as well as his mother Rebbetzin Sarah Zakheim, his brother, R' Moishe Zakheim and his sisters Mrs. Rachelle Klein and Mrs. Devora Hamada.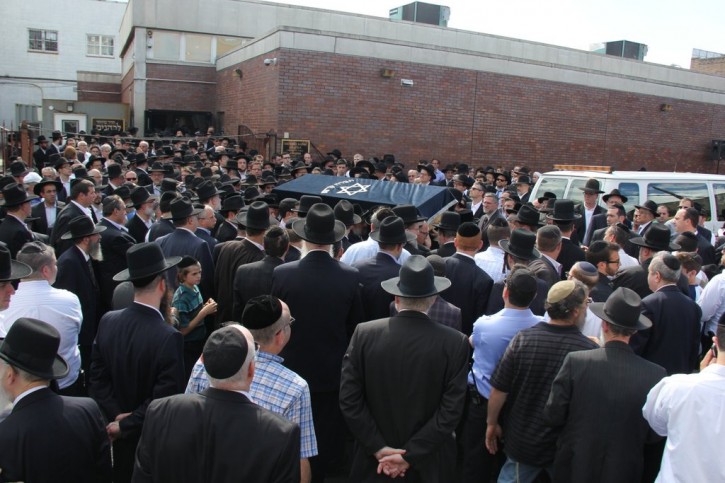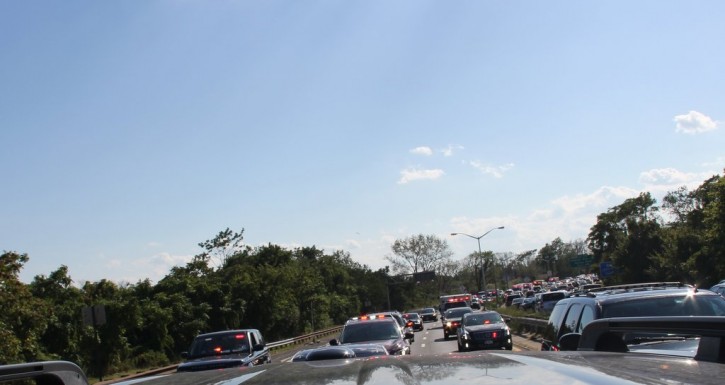 Follow VINnews for Breaking News Updates