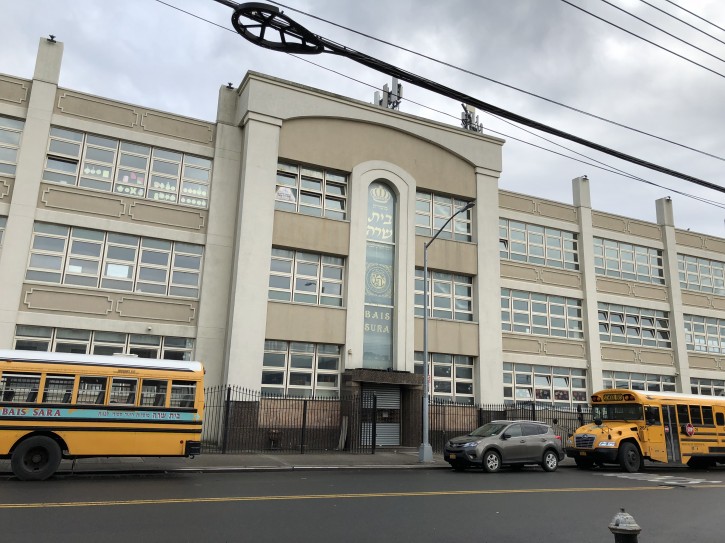 Brooklyn, NY – A Brooklyn girls' school has found itself in a difficult position after numerous reports have surfaced alleging that an employee had been interacting with girls inappropriately for several years and that the school's administration was reportedly aware of the behavior but did nothing to protect students.
Join our WhatsApp group
Subscribe to our Daily Roundup Email
Assemblyman Dov Hikind said that he had been contacted by multiple parents whose daughters attend the Bais Sarah school in Borough Park reporting the alleged behavior.
According to Hikind, parents told the school's owner and principal, Rabbi Nuchem Klein, about the alleged abuse perpetrated by a non-Jewish employee who goes by the nickname Spikey, but no action was taken.
Hikind took to Twitter on Friday morning, asking parents who had knowledge of any abuse taking place at Bais Sarah to contact his office and reached out to Rabbi Klein to discuss the matter.
Hikind said that Rabbi Klein returned his phone call on Friday afternoon, telling him that he had received over 100 phone calls from parents over the past several hours and that the employee in question had been terminated.
According to Hikind, in addition to hearing from several parents on Friday, he also got a phone call just before Shabbos from the NYPD's Special Victims unit in regard to a report filed by the parents of a Bais Sarah student.
"There is no question that this happened," Hikind told VIN News. "The fact that they let this guy go speaks for itself."
Hikind said that Bais Sarah, which has several hundred students in grades kindergarten through twelve and also runs camp Chayei Sura, has a reputation as an excellent school that places a strong emphasis on tznius.
According to Hikind, he has received reports so far of girls being kissed and touched, with the incidents taking place in the elementary school, the high school and the summer camp, located in the Catskills.
"I have been in touch with police and based on actual emails that I have in my possession from people who shared their names and their phone numbers, there were many complaints to Rabbi Klein about the inappropriate behavior and he didn't do anything about it for years, until Friday," said Hikind.
People have been surprisingly forthcoming, noted the assemblyman, who said that he found significant resentment directed at Rabbi Klein.
"I am told that he doesn't answer to anyone," said Hikind. "The fact that this school is considered to be one of the finest, where tznius is at the highest standard, is a little laughable as far as I'm concerned."
Spikey's firing comes as good news, but is nowhere near enough, said Hikind who voiced his outrage that Rabbi Klein reportedly knew that innocent children were being subjected to abusive behavior.
"This has been going on for a while and we do nothing?" asked Hikind. "If this wasn't dealt with until now, that is horrible but let's get to the bottom of this and deal with it. I want to protect children and make sure that this Spikey doesn't end up at some other school and, to the best of my ability, I will make sure that there is justice about what happened until now."
Rabbi Klein did not return multiple calls for comment from VIN News.
Follow VINnews for Breaking News Updates