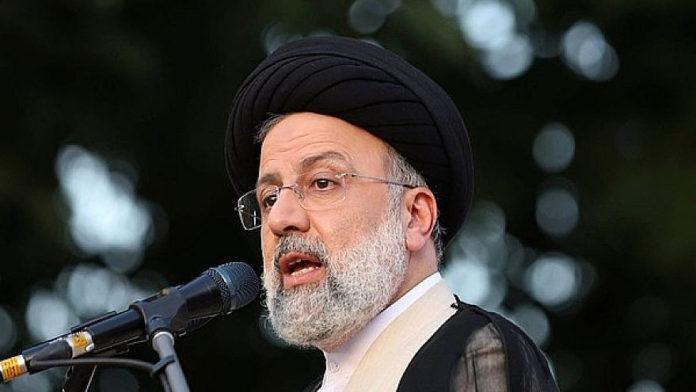 TEHRAN (JNS) — Iranian President-elect Ebrahim Raisi said on Tuesday that he will actively work to remove U.S. sanctions on his country.
"We will seek to lift the tyrannical sanctions imposed by America. But we will not tie the … economy to the will of foreigners," said Raisi in a televised speech, reported Reuters.
Raisi, set to be sworn in on Thursday, will have a week to get his cabinet approved by parliament.
He was appointed by the Islamic regime's Supreme Leader, Ayatollah Ali Khamenei, to run the judiciary in 2019 and was sanctioned by America for his alleged role in the executions of thousands of political prisoners in 1988.
Meanwhile, Israeli Prime Minister Naftali Bennett said on Tuesday in response to enlisting an international response against Iran's alleged attack on the Japanese-owned Mercer Street oil tanker off the coast of Oman last week that "we are able to act alone," reported Ynet.
The incident, which resulted in the deaths of two crewmen—one British and one Romanian—is believed to have been carried out by means of an armed drone.
Iran and Israel have accused each other of multiple attacks on each others' vessels in recent months.
"Iran knows the heavy price we exact from anyone threatening our security. They have to understand that they will not be able to sit peacefully in Tehran and set the Middle East on fire. Those days are over," he said.
Follow VosIzNeias For Breaking News Updates